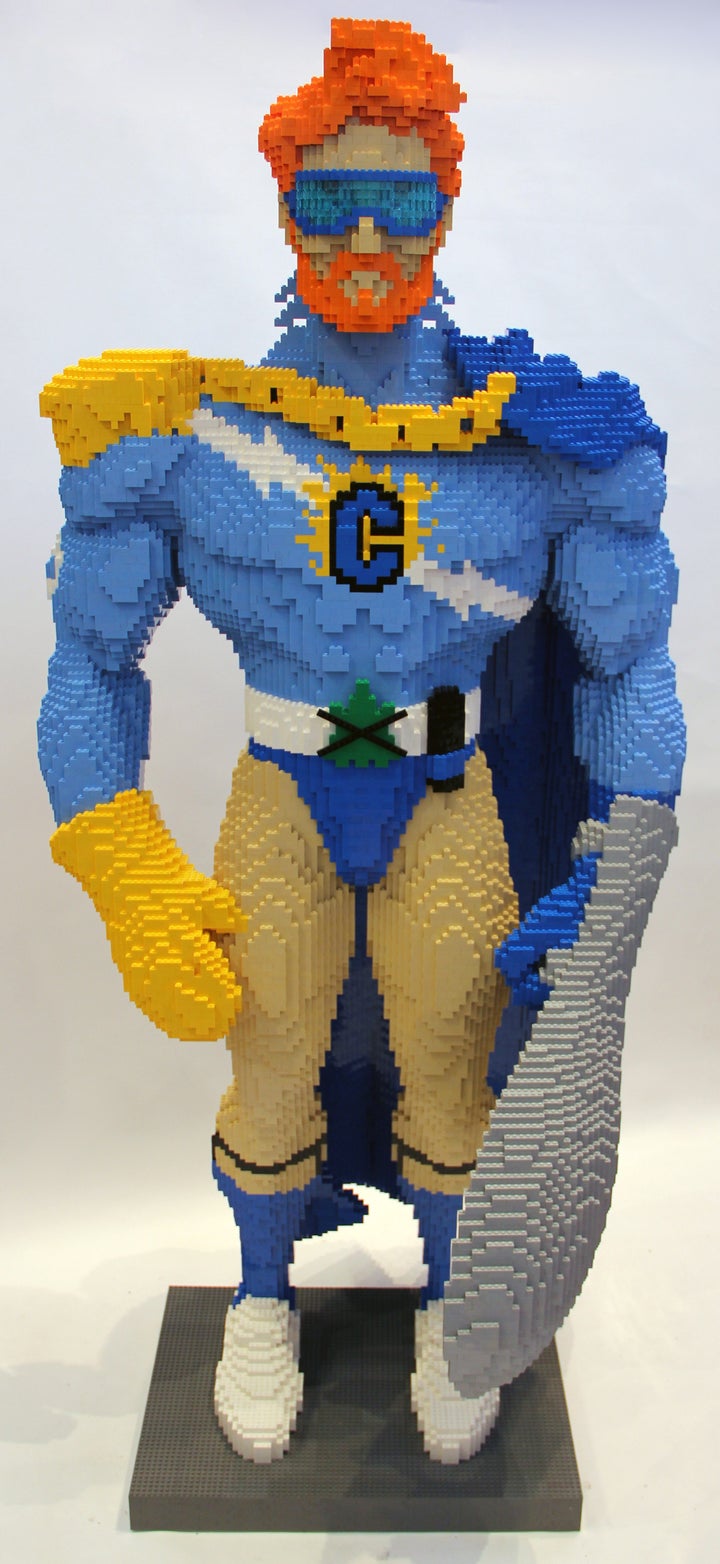 Conan O'Brien has been rebuilding his career brick by brick since losing his "Tonight Show" gig to Jay Leno in January 2010.
Now he's getting honored with Lego bricks.
The Lego labor of love stands six feet, four inches tall -- same as the real O'Brien -- and is the work of New York-based artist Nathan Sawaya, who was commissioned by O'Brien's production company, Team Coco.
It's not the first time Sawaya has immortalized O'Brien in the Lego medium.
"When his show debuted, I was commissioned to do a Lego sculpture of O'Brien in a suit," Sawaya told Huff Post Weird News. "They commissioned this one a little while back and I only had three weeks to do it."
Sawaya gave up a fulltime job as a corporate lawyer in order to click bricks together for a living, but it has paid off nicely. His work is exhibited in high-end galleries all over the world and he earns as much as six figures for some of his work.
He says the Flaming C piece is on the higher end of what he charges, but the real charge is the reaction he gets from fans.
"My work seems to attract people who don't ordinarily go to fine art galleries," Sawaya said with pride. "I had a family come to one place and the father said he has never been in an art gallery in his life, but he came because it was Legos."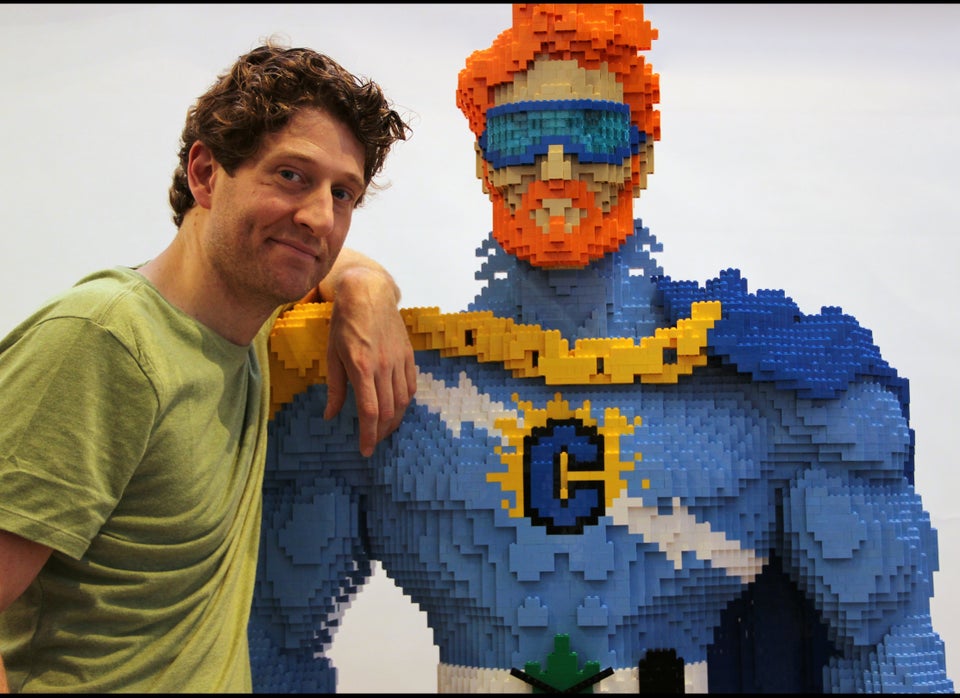 Conan O'Brien As You've Never Seen Him Before -- As A Lego Superhero
Related
Popular in the Community