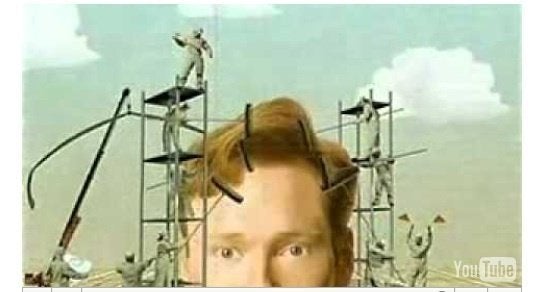 Conan O'Brien is scheduled to start on TBS in November, and the cable network is already running previews for his new show.
Ever respectful of comedy institutions, Conan refused to tinker with the start time of the "Tonight Show" on NBC. That, of course, led to his departure from the network that made him famous.
Coco seems to be using this early TBS preview as an opportunity to pay homage to another icon, the animation of Monty Python's Terry Gilliam.
WATCH SOME OF GILLIAM'S SIMILAR ANIMATION: