What does Conan O'Brien like to do in his spare time? Crash weddings!
Wes and Victoria Hoffman got married Saturday in Atlanta, where O'Brien is currently taping a few episodes of his talk show (in honor of the NCAA Final Four). One of the Hoffmans' wedding guests tweeted at O'Brien throughout the day to invite him to the wedding, according to HLN News.
O'Brien saw those tweets and decided to take her up on the invitation, appearing at the reception held at the Four Seasons Atlanta.
"He just walked up and introduced himself, and we were like, wow. He was a really, really nice guy," Wes told HLN. "He was super personable, walking around and taking pictures with everybody."
Click through the slideshow below to see photos, by Holly J: Images, of O'Brien at the wedding.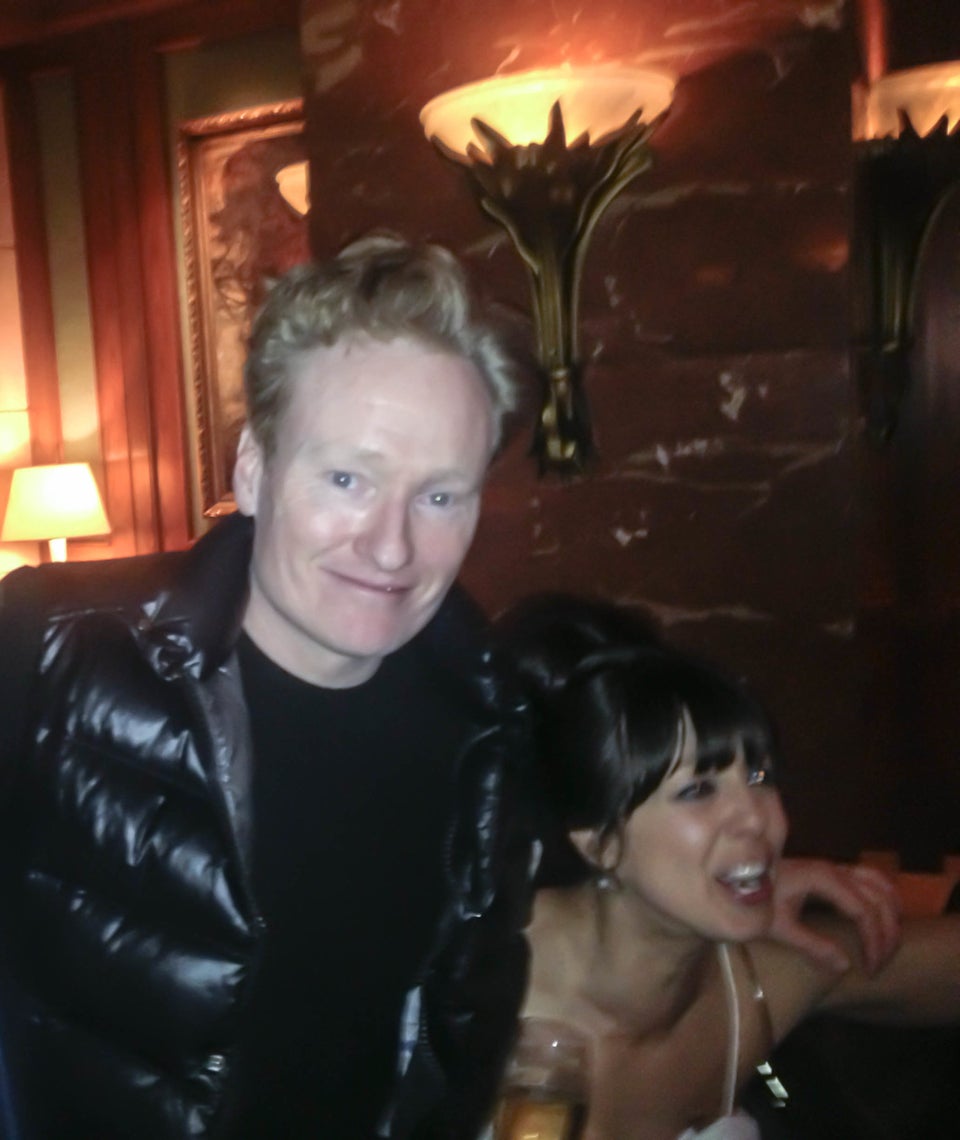 Conan O'Brien Crashes A Wedding
The Hoffmans have a special reason for being Conan fans -- they met at an arts festival in 2010, which featured a stand-up set by O'Brien.