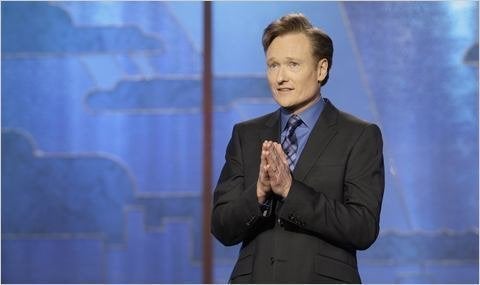 "Ladies and Gentlemen, we have exactly one hour to steal every single item in this studio," Conan O'Brien said, opening his last "Tonight Show" after fans finally stopped chanting his name. He taped the finale Friday with help from Tom Hanks, Will Ferrell and Neil Young. O'Brien, who is walking away from NBC with $33 million instead of accepting a demotion, mixed gratitude to his supporters with jabs at the network.
This touching moment was tempered with this suggestion of what to do with his fancy set: "Leave the studio cold and empty and rename it 'the world's largest metaphor for NBC programming.'" Conan's other ideas for the space?
Site of Tiger Woods' First Annual Mistress Reunion
Fitting room for cast of "The Biggest Loser"
Storage facility for apology notes to NBC stockholders
Waterpark for Max Weinberg's illegitimate children
Hair and chest oil storage for the "Jersey Shore" cast
Future site of "Cooters", the nation's first pants less sports bar and restaurant
Studio preserved as a nice, quiet, peaceful place where the cast of "Chuck" can be alone with their thoughts
Magician David Blaine will attempt the impossible by trying to remain in the studio for longer than seven months
Panic room for Gary Busey after the rise of the fire hydrants
Studio will be air-lifted to a location with better luck, like on top of a native-American burial ground
Of course his ideas for his own career were much more interesting: "As I set off for exciting new career opportunities, I just want to make one thing clear to everyone listening out there: I will do nudity." Either the rumors he's headed to Fox are false or Rupert Murdoch is taking the network in a whole new direction. He also asked HBO for a favor, "When you make the movie about this whole NBC late night fiasco, I'd like to be played by Academy-Award winning actress Tilda Swinton."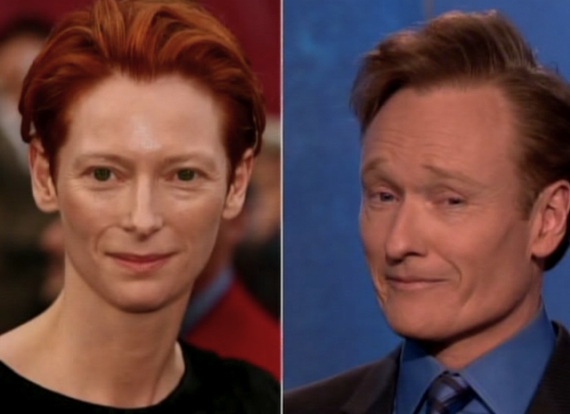 Before his guests came out, Conan had to do an exit interview with an NBC employee. Fortunately, that employee was Steve Carell. (That fact didn't stop the audience from booing him)
Conan also showed his audience a retrospective of the 7 months he's been on air.
Tom Hanks was Conan's first guest. He sauntered on drinking booze that turned out to be cream soda, before leading the audience in a team "Coco" chant. Hanks then told Conan he's found him a new job...hosting the "Tonight Show" in Hanks's bedroom.
Will Ferrell closed the show, much like he did Conan's final "Late Night" show less than a year ago. He performed "Free Bird," with help from Beck, ZZ Top, Ben Harper and Conan himself. MORE COWBELL!
Related
Popular in the Community