Twitter lit up Monday night when viewers spotted a very familiar-looking redheaded giant in the background of a new episode of "How I Met Your Mother." Yes, it looks like Conan O'Brien made an uncredited background appearance at MacLaren's on the CBS sitcom -- but only for a moment.
Earlier tonight, Neil Patrick Harris teased the cameo without going into details:
Last June, "How I Met Your Mother" co-star Harris appeared on "Conan," and revealed that the TBS funnyman had won an auction at a charity function that allowed the winner to appear on "How I Met Your Mother" in a walk-on cameo role. During the interview, O'Brien said that the show's writers wanted to write a role for O'Brien, but he thought it would be funnier to appear in the background of the bar.
We captured a video above, but if you're just curious what an Irish talk show host looks like in an Irish bar, Twitter user Jeremy McGovern captured a photo of O'Brien's hidden cameo at the pub.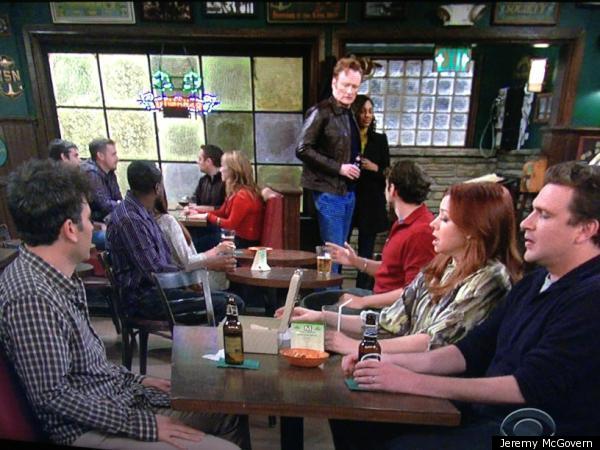 Popular in the Community