Conan O'Brien was the featured performer at the White House Correspondents' Dinner on Saturday night, and he had fun at the expense of Democrats, Republicans, CNN, North Korea, Al Roker, and, yes, HuffPost.
Some of Conan's best lines:
"CNN's ratings are so low, now James Earl Jones says, 'You're watching CNN?!'"
On Twitter:

"If any of you are live tweeting this event, please use the hashtag #incapableoflivinginthemoment."
"How freakin' crazy do you have to be to be the actual president of the NRA."
On Obama:

"Your hair is so white, it could be a member of your cabinet."
And finally, he gave it up for his hometown, Boston:
"If you're going to pick on a city, don't pick one where 9 out of 10 people are related to a cop."
This was the second time O'Brien was the performer at the dinner, 18 years after his first performance in 1995. Check out his full remarks in the video above.
Before You Go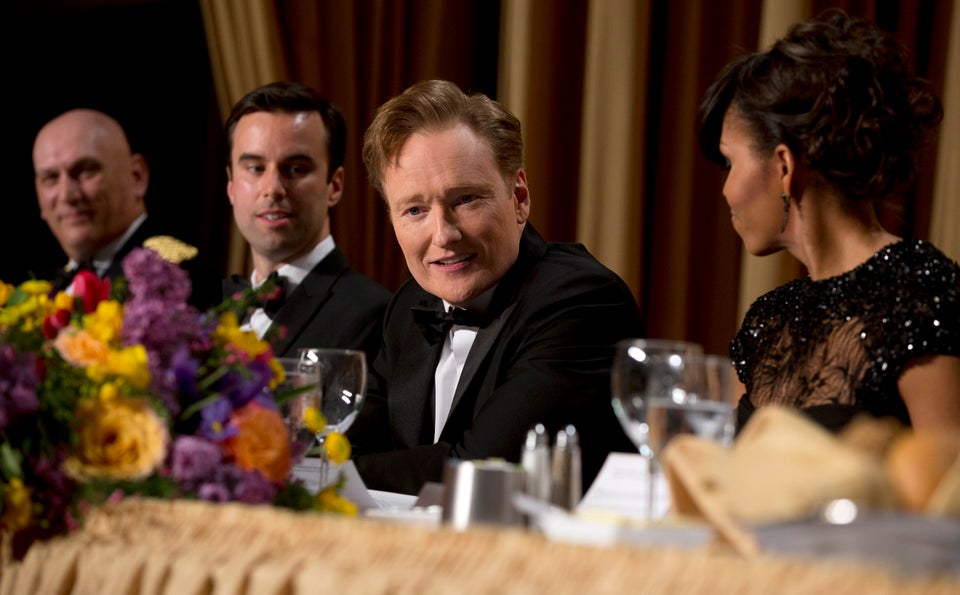 White House Correspondents' Dinner 2013
Popular in the Community