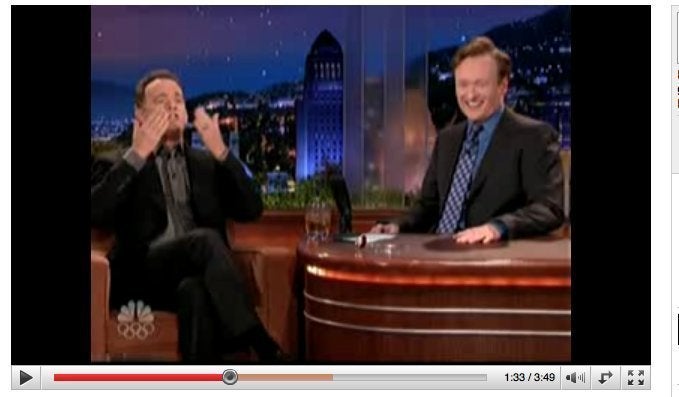 Tom Hanks was a final guest on Conan's last "Tonight Show," and if one trusty tweet is to be believed, Conan blew $500,000 on Hanks' walk-out song.
When Hanks entered from behind a curtain to go to his seat, the band played The Beatles "Lovely Rita," which costs NBC half a million dollars.
Questlove, who is the drummer for The Roots on "Late Night with Jimmy Fallon," almost instantly tweeted,
yo i hate spoiling but i will have you know that walk on song we just heard was half a milli. i know cause i got the list rate at nbc

tom's walkon music on conan is on my "restricted" list---wow a $500,000 walkon song lol.
The song was in honor of Hanks' wife Rita Wilson.
Earlier this final week Conan played the very pricey "Satisfaction" by the Rolling Stones when Adam Sandler was on.
Here it is (until NBC strips it from YouTube):
Here's the Beatles song:
Related
Popular in the Community