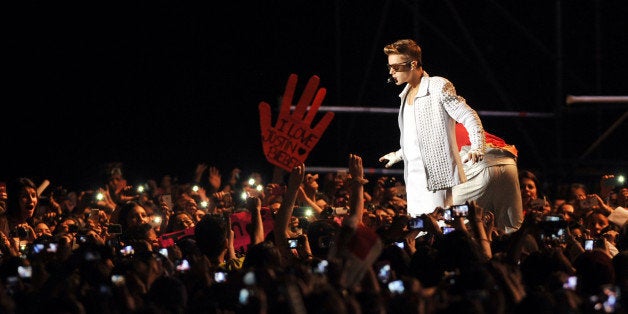 As some of the biggest names in the concert industry are wrapping up their summer tours or, like Garth Brooks, are getting ready to embark on a much anticipated new tour, the general public is often left wondering where all the tickets go for these popular concerts.
I am sure you or someone you know have tried to buy concert tickets right when they go on sale at 10:00 a.m., only to learn the show sold out in seconds? It seems to happen all the time. The industry likes to blame these near instant sellouts on resellers and scalpers that gobbled up all of the tickets. This had led some artists and concert venues to call on policymakers to outlaw the reselling of tickets.
But, now here is the real story. The reason why tickets sell out so fast, at least for many of the most popular concerts, is that only a small fraction of the seats are actually sold to the general public. Instead, many seats are reserved for credit card and fan club pre-sales, and as giveaways to the artists, promoters, venues and other VIPs. And what happens to some of those tickets? You guessed it, they're being scalped and by the artists and venues themselves. That's right, it's an inside job.

For example, in January of last year, a Justin Bieber concert in Bridgestone Arena (Tennessee) sold only 1,001 of its 13,783 seats to the general public. That's only 7 percent. Local investigative reports also discovered that some of those tickets were allocated to Bieber's management and ended up for sale on the secondary market for well above face value.
In essence, artists, concert promoters and venues are, in some cases, the scalpers. And, when the finger pointing is done, online resellers mistakenly take the blame, while consumers are completely unaware of these shenanigans. Consumers deserve honesty from artists, ticket sellers and venues about how many tickets are actually on sale.
Take, for example, a retail chain that offers a rock bottom sale price for a popular laptop computer, but the sales advertisement warns "only 20 in stock." The warning tells shoppers that they better get there early and wait in line or don't bother. If the retail chain had not provided this warning, the advertisement could be construed as a "bait and switch" tactic.
Comparing this retail chain example to artists that hold back the majority of concert tickets, however, does have one difference -- there are no warnings that, maybe, only 800 tickets are available to the general public. That is deceptive and should be subject to the same consumer protection laws as other retailers face. At the very least, artists and venues should announce, in advance, the number of tickets that are being sold through the fan club and other presales and how many are offered to the general public. Consumers have a right to know, particularly since many of these events are held in publicly-owned and publicly funded arenas.
So why do artists and concert promoters do this? It is profitable. They hype the concert, drive up prices and, in some cases, scalp their own tickets, and some are pushing for laws to give them exclusive rights to scalp, while advocating for restrictions to prevent consumers from freely gifting or reselling purchased tickets. In short, their call to stop the scalpers is very disingenuous.
I have no problem with artists and venues earning profits, but they need to be honest with fans about how many tickets are actually available for sale to the general public and they need to stop blaming resellers when fans cannot purchase tickets to their favorite events. It is just a decoy to corner the secondary market and impose a new round of fees on consumers needing to switch, gift, resell or buy purchased tickets.
It's time for a little honestly in the ticket market.

Steve Pociask is president of the American Consumer Institute Center for Citizen Research, a nonprofit educational and research institute. For more information about the Institute, visit theamericanconsumer.org.
Support HuffPost
The Stakes Have Never Been Higher
Popular in the Community