Austrian drag queen Conchita Wurst, best known for performing in full make-up and tight dresses while rocking a beard, has received mixed reactions to his plans to perform in the upcoming Eurovision Song Contest in Copenhagen. One Russian politician is certainly putting in his two cents, initially asking the country to boycott the event.
"Even just broadcasting the competition in Russia could insult millions of Russians," Milonov wrote in the letter, according to The Guardian."The participation of the obvious transvestite and hermaphrodite Conchita Wurst on the same stage as Russian singers on live television is blatant propaganda of homosexuality and spiritual decay."
The politician later tweeted that while a full boycott of the show was unnecessary, that the "pervert from Austria" should not be allowed to perform.
Wurst, whose real name is Tom Neuwirth, is set to perform "Rise Like A Phoenix," which he said is a metaphor for being able to achieve anything. Eurovision is set to take place from May 6 to 10.
Before You Go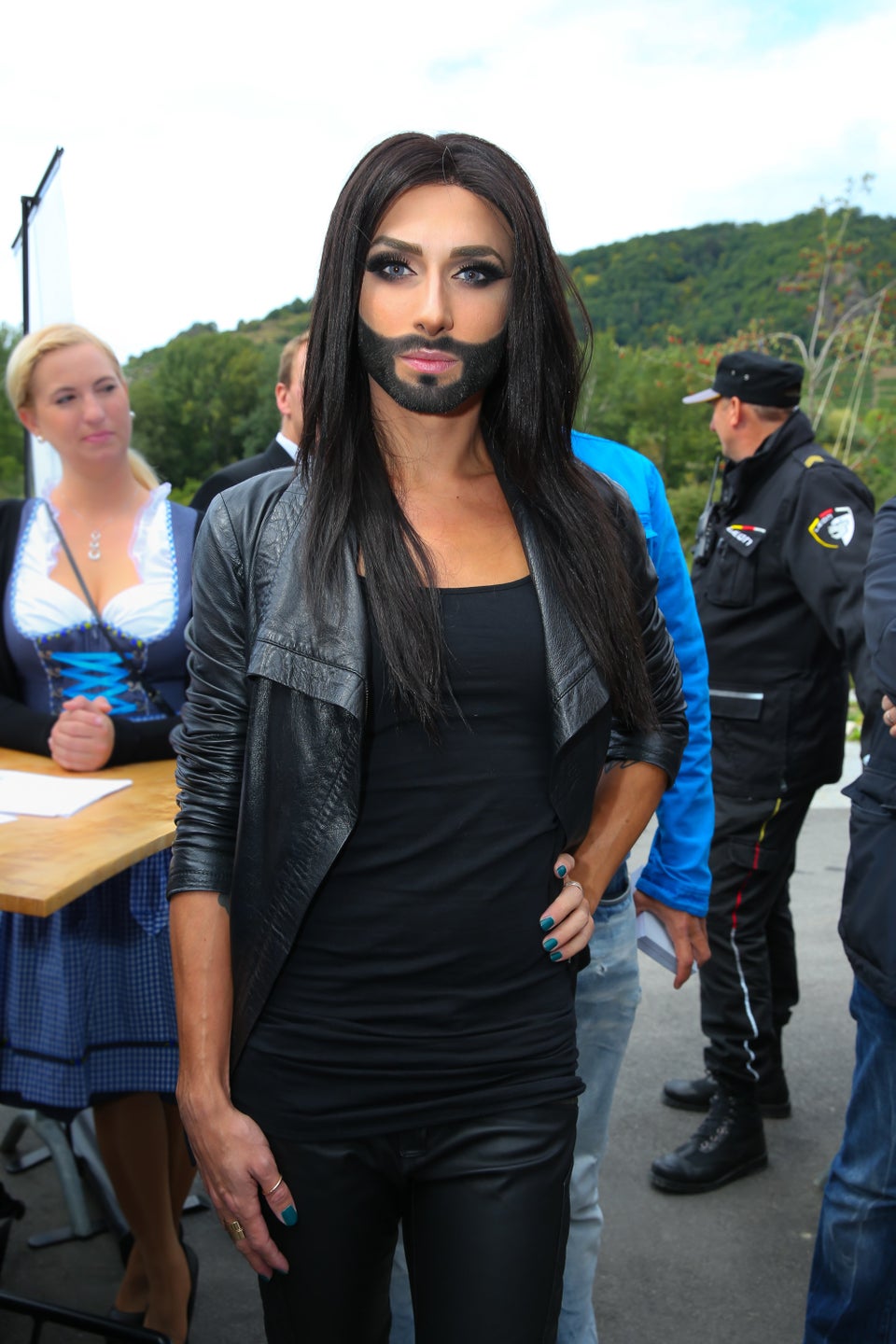 Conchita Wurst of Austria
Popular in the Community