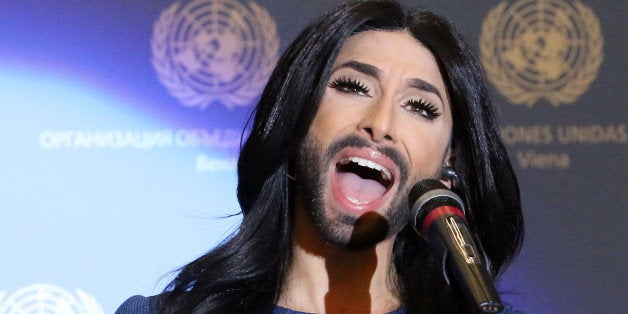 In an interview with Germany's Kurier, the queer icon revealed that she hoped to better understand the Russian head of state's political and social ideologies.
"What does it mean to be Vladimir Putin? What pressure is he under? At the end of the day, Putin just wants to be respected," Wurst said, in quotes provided by The Local Austria. "This desire for respect unites Putin with minorities."
Wurst also told the publication that she has a number of gay fans in Europe, which "is incredibly beautiful because it shows me that many Russians do not agree with the decisions of their government."
Whether or not Wurst will get the chance to meet with Putin -- or any other Russian lawmaker, for that matter -- remains in question. As The Guardian pointed out, St. Petersburg legislator Vitaly Milonov been outspoken in his criticism of Wurst. Meanwhile, Dmitry Peskov, Putin's press secretary, has reportedly laughed off the possibility of the Russian president meeting the singer.
During her November meeting with Ban in Vienna, Wurst said she was optimistic about "a future where we don't have to talk about sexual orientation or the color of your skin," according to the Associated Press.
Russia's LGBT community was thrust into the global spotlight earlier this year amidst debate over how the nation's controversial "gay propaganda" law could impact athletes participating in the 2014 Sochi Winter Olympics.
Before You Go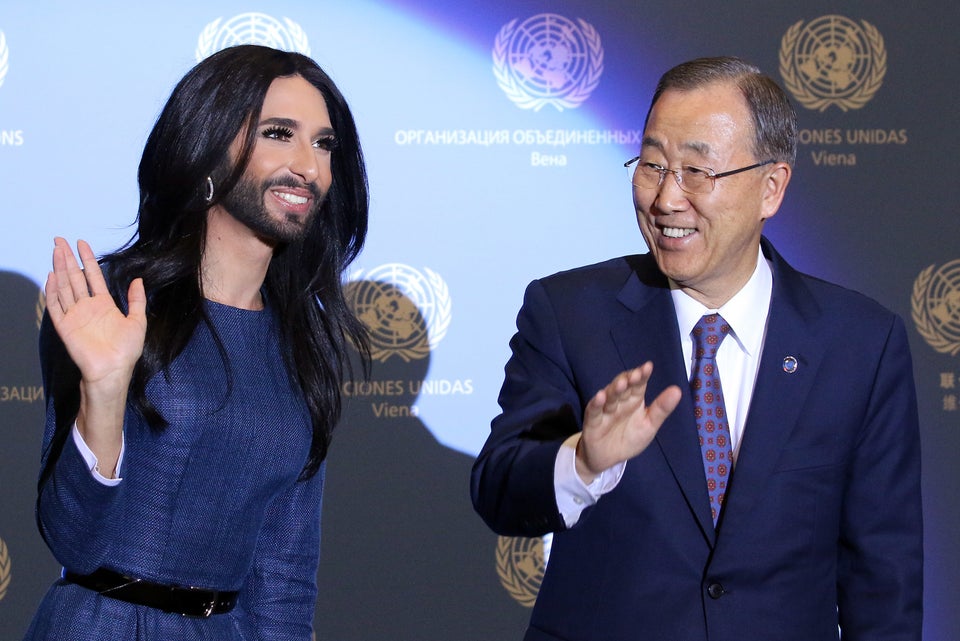 Conchita Wurst Performs For U.N. Chief
Popular in the Community