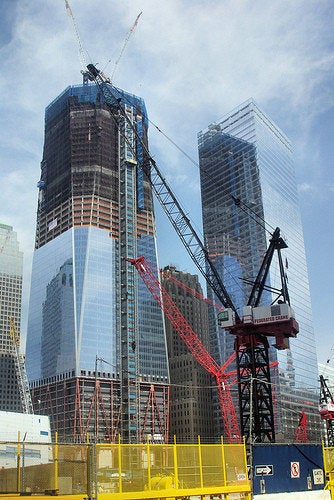 Hundreds of concrete workers walked off the job at the World Trade Center site Monday one month after their contract expired.
While the strike affects 1 WTC (formerly Freedom Tower) the Port Authority insists the work stoppage will not affect the 9/11 Memorial, which is slated to be finished by the tenth anniversary of the attacks.
"It's a horrible situation, you know? We built this city and they want to take money away from us, in this bad economy," John Hardt of the Cement and Concrete Workers Union told NY1.
Without concrete workers, work cannot proceed on part of the World Trade Center's transit hub, according to a person familiar with the matter. Other construction tradesmen continued work at the site on Monday, but a prolonged work stoppage could affect their work if they need concrete to proceed, according to that same person.