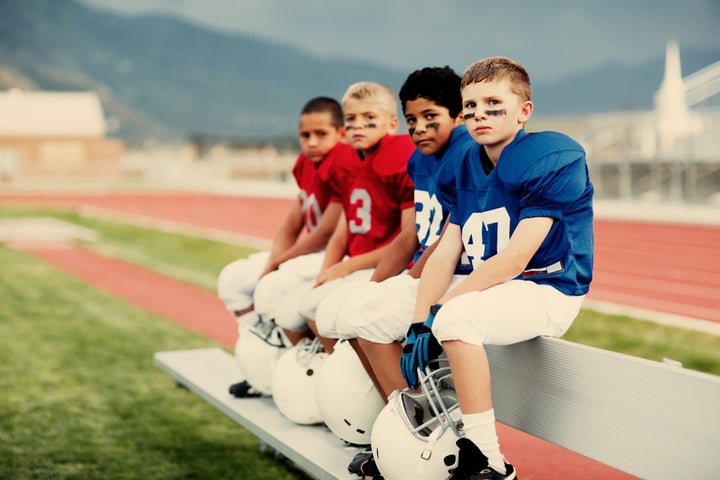 A law named for a child who suffered a near-fatal concussion injury is now preventing repeated concussions for thousands of children across the United States.
All 50 states and Washington, D.C., have enacted varying versions of Washington state's Zackery Lystedt law, named for a 13-year-old football athlete who was disabled by a serious concussion in 2006. As the legislation was originally passed in Washington, the law requires coaches and trainers to undergo yearly training on how to recognize a concussion. It also requires athletes to leave the game if they're suspected of having a concussion, and only allows them to return to play if a licensed health worker has signed off on the decision.
Now, new research published in the American Journal of Public Health that analyzes the law's effect on reported concussions across the nation finds that the law is working as intended.
Immediately after the laws passed, rates of reported concussions rose, perhaps because more people began recognizing its signs and symptoms. Then, about two-and-a-half years after the laws went into effect, rates of recurrent concussion, which is when someone sustains another head injury before healing from the first concussion, decreased significantly.
Recurrent concussions heighten the risk for depression, long-term brain damage and CTE, or chronic traumatic encephalopathy. When it comes to sports, the risk is greatest in football. But while the NFL has borne most of the scrutiny when it comes to brain injuries, countless other athletes who will never make it to the professional league have also suffered from traumatic brain injuries.
The decrease in recurrent concussion is a sign that mandatory removal from games after a suspected brain injury is working as intended, according to lead author Ginger Yang, of the Center for Injury Research and Policy at Nationwide Children's Hospital.
Richard Adler, the lawyer who represented Zackery Lystedt in his claim against the Tahoma School District in Washington and then went on to craft the law named for him, praised Yang's study as an important data point that could one day help make the state law a national one.
While the Zackery Lystedt legislation was conceived to be a cost-neutral law, Adler believes that a federal policy that mandates the presence of a health care professional trained in evaluating brain injury symptoms is what's needed to establish minimum safety standards in schools across the nation. And a law like that is going to cost something.
"Some school districts have doctors on sidelines, and some schools have nothing on the sidelines," said Adler. "But you can't start spending big federal government money on a program unless you've got the data to drive that type of policy."
Yang's study is the first to pull data from a nationally-representative surveillance system that tracks sports injuries among high school players. While male athletes who played football made up 74 percent of all reported concussions, other student athletes — girls, mostly — were at risk for head injuries too.
If one were to exclude football and other male-only sports from the overall results, the data from sports like basketball, soccer and baseball or softball showed that girls had almost double the annual rate of concussions compared to boys, echoing previous studies that showed similar results. Whether this is because girls are more susceptible to head injuries, or they're better at reporting concussion symptoms, is unclear, Yang said.
It's important to note that while there was a significant decrease in recurrent concussions, there was no decrease in new concussions — no surprise, as the Lystedt law was written to prevent recurrent ones, not new ones. This means that public health officials and lawmakers need to do more to help young athletes avoid concussions in the first place, Yang said.
Future laws to prevent concussions from happening in the first place could incorporate strategies like training football players to lead with their shoulder, not their head, when they tackle, or limiting the number of times a soccer player heads the ball.
Federal funding to drive research on concussions, as well as money for youth teams to replace old equipment and hire experts who can coach athletes on the safest ways to play their sport, as well as evaluate concussion on the field, could also be deployed to continue protecting student athletes who play any team sport, not just football, Adler added.
Of course, it's impossible to reduce the risk of concussion to zero. Sports, after all, are a physical activity, and some risk is inevitable — just as it is when a person chooses to ride a bike or drive a car. But there are some things parents can look for in a sports league if they're wondering whether their child should play a certain team sport, Adler said.
For concussion risk specifically, parents should ask to see the coach's emergency action plan — basically a plan that outlines a trainer's role in spotting a concussion, evaluating players and deciding whether or not they should return to play.
"That should all be in writing," Adler said. "If they say to me, 'what is an emergency action plan?' then my kid doesn't play."
Related
Before You Go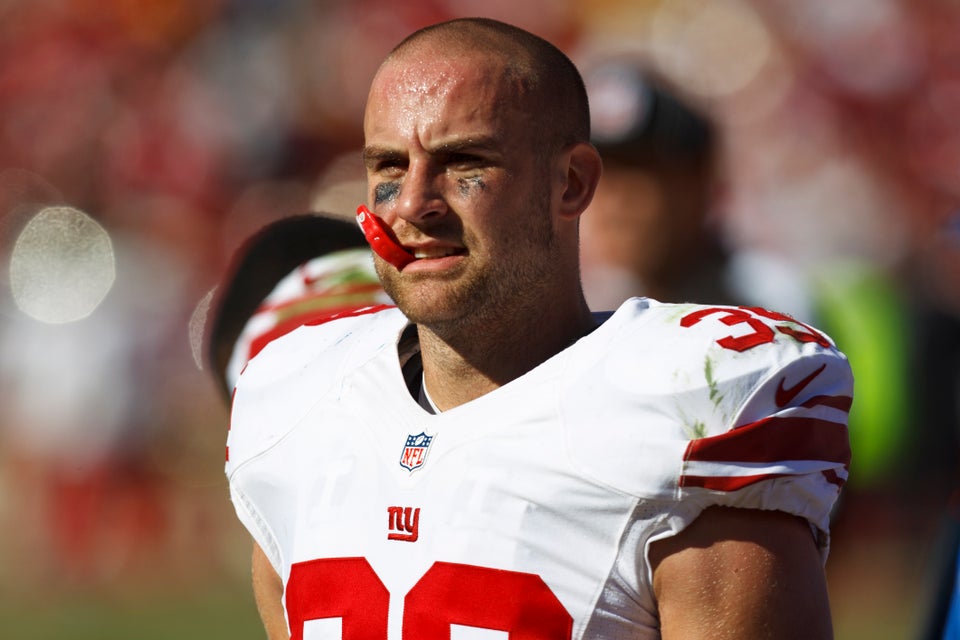 Former NFL Players With CTE