How much the public will be affected by the upcoming film "Concussion" remains to be seen, but there are hints that former NFL players and their families are second-guessing their dedication to the sport after watching it.
Sports Illustrated's MMQB recently screened the movie for 70 former NFL players, and based on their reactions, it appears "Concussion" had a strong effect on them.
The movie, which is set to premiere on Christmas Day, stars Will Smith as Dr. Bennet Omalu, the forensic pathologist who fought to prove to the NFL that playing football led some players to develop the brain disease chronic traumatic encephalopathy (CTE).
"I watch this movie and I know we were paid to hurt people," former linebacker Keith McCants told Sports Illustrated. "We were paid to give concussions. If we knew that we were killing people, I would have never put on the jersey."
Greg Anderson, the wife of former tight end Taz Anderson, said the movie made her question whether her grandchild should continue to play the sport.
"We have a grandson who plays. He's 7," she said. "After seeing this movie, I should probably go call his parents and say he shouldn't play anymore. But I can't do that. Isn't that awful? I'd rather roll the dice."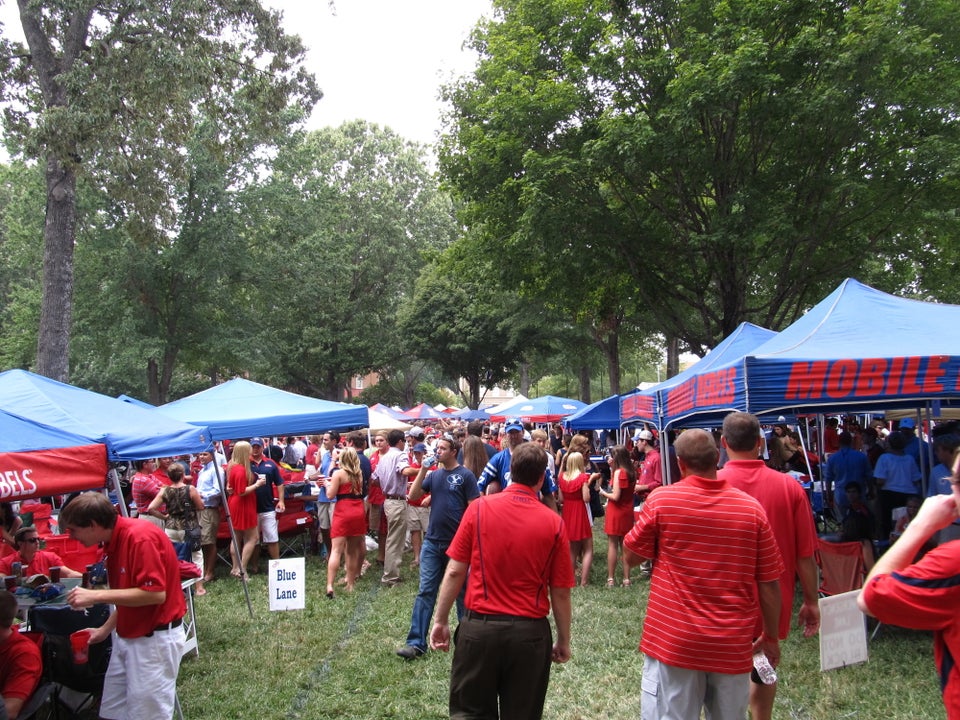 College Football Traditions
Popular in the Community