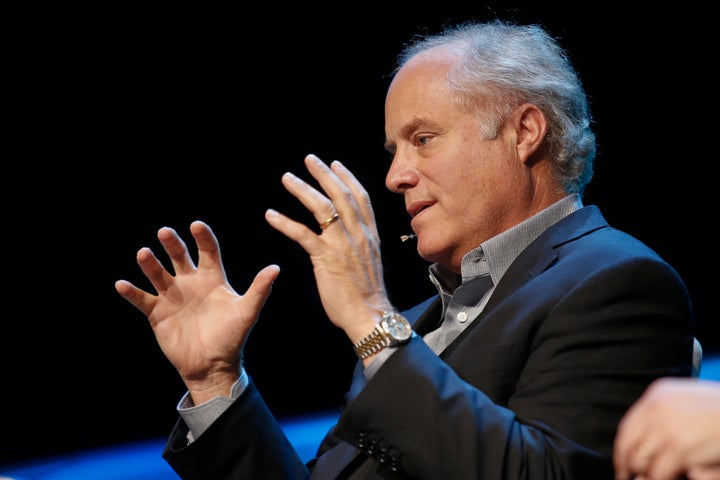 Publishing company Condé Nast has acquired online music magazine Pitchfork Media for an undisclosed amount, Condé Nast President and CEO Bob Sauerberg announced Tuesday.
"Pitchfork has established themselves as a leading voice in music journalism," Fred Santarpia, chief digital officer of Condé Nast, told The Huffington Post. "From a business standpoint, they've got all the right pieces in place: a young, core, passionate audience; a growing video business; and a profitable live events business."
Founded in 1996 and based in Chicago, Pitchfork has become a major player in the independent music scene, publishing music criticism and reviews online as well as in its quarterly print product, The Pitchfork Review. Its reviews carry significant weight for independent music followers, and have been credited with helping boost artists' careers. The site boasts 6 million unique visitors per month.
The deal "reinforces our commitment to building Condé Nast's premium digital network, focusing on distinctive editorial voices and engaging high-value millennial audiences," Sauerberg said in an email to staff.
Santarpia, who brokered the deal and to whom the staff at Pitchfork will report, praised the publication's "authenticity," crediting the company with "identifying what's next and bringing credibility to artists and music that they believe in." He said the acquisition will allow Condé Nast to boost Pitchfork's infrastructure while it maintains its editorial voice.
"Pitchfork will continue to run just as it always has, but with the extra resources Condé Nast can bring to the table," he said.
Pitchfork President Christopher Kaskie, who, along with founder and CEO Ryan Schreiber will remain at the company, said the sale will allow the publication to expand its offerings.
"As much as we've created a sustainable company for ourselves, we were maxing out in every area," he said. "[The acquisition] will allow us to evaluate things with fresh eyes and expand our editorial coverage."
Kaskie credited Condé Nast for understanding and appreciating Pitchfork's brand during negotiations, which took place over the previous year, as well as pledging "minimal disruption" in terms of integration.
"It really comes down to the fact that we're being acquired by a company that respects our brand and what we've built over a long time," Kaskie said.
Calling all HuffPost superfans!
Sign up for membership to become a founding member and help shape HuffPost's next chapter