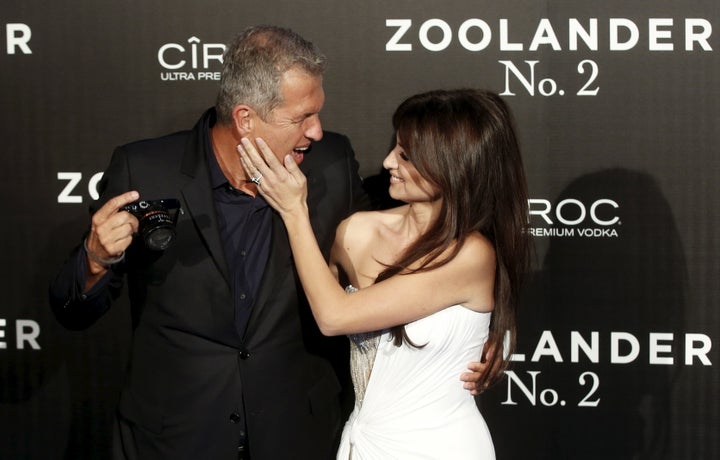 Publisher Condé Nast will no longer be working with two of the fashion world's most prominent photographers, Bruce Weber and Mario Testino, following allegations of sexual exploitation. 
In a piece published on Saturday, more than two dozen current and former male models who worked with Weber or Testino recounted unwanted sexual advances to The New York Times. The alleged incidents, some of which were said to have occurred as far back as the mid-1990s, involved nudity, inappropriate touching, masturbation and other sexual demands. 
"I saw him with his hands down people's pants at least 10 times," said Thomas Hargreave, a shoot producer who once worked with Testino.
"We are deeply disturbed by these accusations and take this very seriously," Anna Wintour, artistic director of Condé Nast and editor of Vogue, and Robert A. Sauerberg Jr., chief executive of Condé Nast, said in a statement. "In light of these allegations, we will not be commissioning any new work with Bruce Weber and Mario Testino for the foreseeable future."
Wintour, in a separate statement, acknowledged that the stories have been "heartbreaking" for her. 
"Both are personal friends of mine who have made extraordinary contributions to Vogue and many other titles at Condé Nast over the years, and both have issued objections or denials to what has emerged," she wrote. "I believe strongly in the value of remorse and forgiveness, but I take the allegations very seriously."
Weber denied any wrongdoing, while Testino's lawyers disputed some of the accounts included in the Times piece and questioned the credibility of the accusers. 
Brands, including Stuart Weitzman, Michael Kors and Burberry also announced their own plans to cease relationships with both photographers over the weekend.
Condé Nast released a new set of protocols Saturday in an effort to provide safer work environments and prevent sexual harassment. These include setting the minimum age for models to 18, the prohibition of drugs and alcohol on sets and the advance approval of any shoot involving nudity, sheer clothing, lingerie, swimwear, simulated drug or alcohol use or sexually suggestive poses. The company added that it plans to release a complete code of conduct by the end of January.
Condé Nast International ― along with Hearst and a handful of fashion brands ― cut ties with Terry Richardson in October over the sexual abuse allegations that have followed the controversial photographer for years.
REAL LIFE. REAL NEWS. REAL VOICES.
Help us tell more of the stories that matter from voices that too often remain unheard.