Taliesin Myrddin Namkai-Meche's last words were words of love.
It's no surprise, then, that Namkai-Meche's family is continuing to fight back against the hate that's plaguing the area. His mother, Asha Deliverance, has written an open letter to President Donald Trump, which family members provided to HuffPost on Tuesday.
In the letter, she encouraged Trump to be a be a "President for all Americans."
"Please encourage all Americans to protect and watch out for one another," the letter reads in part. "Please condemn any acts of violence, which result directly from hate speech & hate groups. I am praying you will use your leadership to do so." 
Ricky John Best, 53, also died in the attack.
"He would drop anything and help everybody. No matter what was going on for him. He had such a kind spirit and quiet humor and strength," Kareen Perkins, one of Best's colleagues, told HuffPost. "He had a little sparkle in his eye. Just a great sense of humor."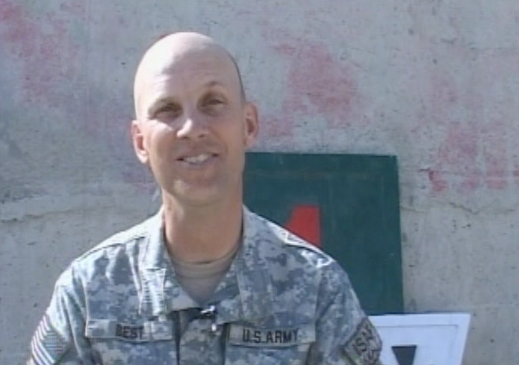 Jeremy Joseph Christian, the accused killer in the attack, reportedly made anti-Muslim comments directed at two girls, one of whom was wearing a hijab. Then Best and Namkai-Meche stepped in to help.
Portland Mayor Ted Wheeler asked the federal government Monday to revoke the permits for two upcoming "alt-right" rallies, citing a potential increase in violence after the incident. Christian regularly attended such rallies in the city.
The federal government has jurisdiction for the plaza where both rallies are set to take place early next month. Wheeler said the city of Portland will not issue its own permits to allow the organizers to hold the events.
"Our city is in mourning," Wheeler said in a Facebook post. "Our community's anger is real, and the timing and subject of these events can only exacerbate an already difficult situation… I am calling on every elected leader in Oregon, every legal agency, every level of law enforcement to stand with me in preventing another tragedy."
CORRECTION: A previous version of this story said Namkai-Meche spoke to one of the young women who was being harassed. He actually spoke to a bystander. It also indicated that both young women Christian allegedly harassed were Muslim; one was wearing a hijab.
America does not do a good job of tracking incidents of hate and bias. We need your help to create a database of such incidents across the country, so we all know what's going on. Tell us your story.
Calling all HuffPost superfans!
Sign up for membership to become a founding member and help shape HuffPost's next chapter
BEFORE YOU GO
PHOTO GALLERY
Memorial For Portland Train Stabbing Victims