Marathon Sunday in New York City was a pretty festive experience, and one cop took a quick break from work to get in on the action.
In a video posted to Instagram and shared on Facebook, Sachin Shenolikar described how he was playing with his band, the Condescending Liberals, along the marathon route, when he noticed a police officer enjoying the music.
"My hands were cramping up a bit, so I took a break and chatted with him as the band jammed on," Shenolikar wrote. "He said he was a guitar player too. I asked if he wanted to jump in and play."
Shenolikar handed over his guitar and the unidentified officer began to jam for the runners and the crowd.
Check out the officer's impressive skills in the video above.
Before You Go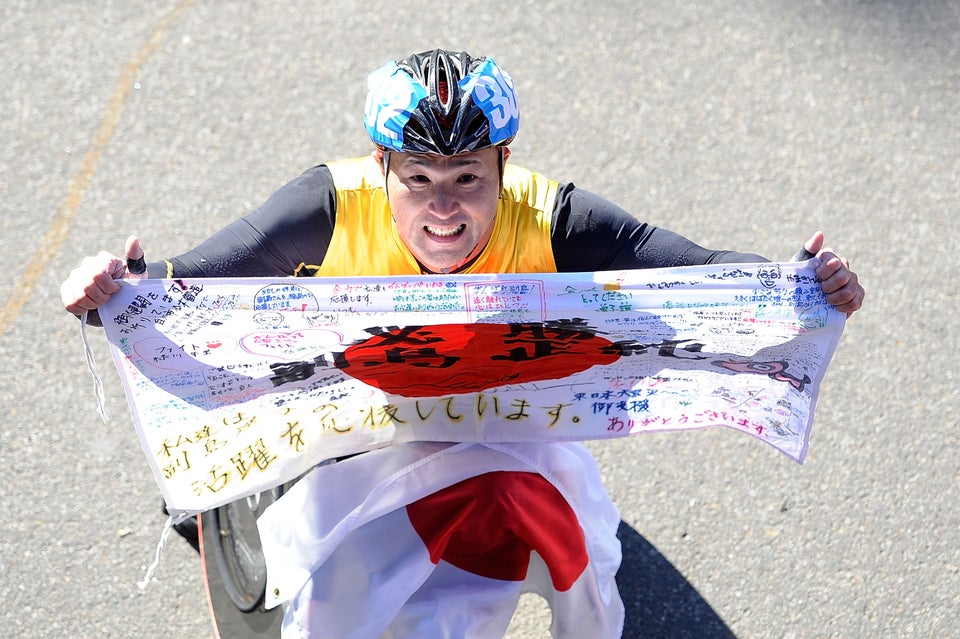 Photos That Show The Power And Pain Of Marathons
Popular in the Community