In need of serious guidance, we turned to three hair experts to set the record straight about shampoo and conditioner, and how exactly to use these products. Here's what we learned.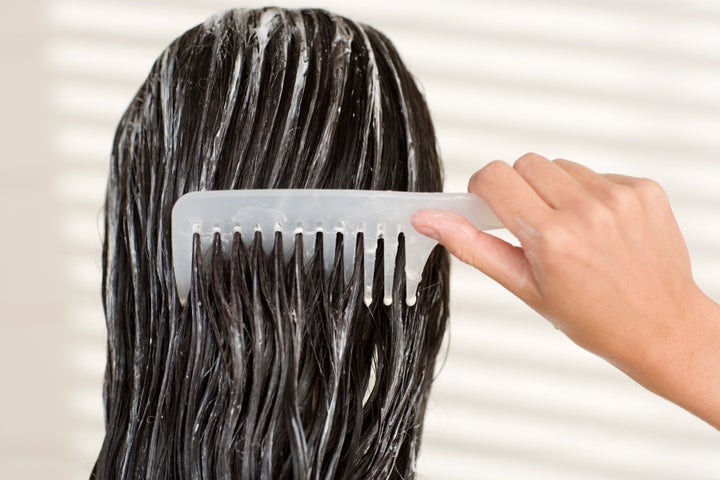 Celebrity groomer Losi believes that it is not better to simply condition hair. "The conditioner closes the cuticles of the hair shaft," she says. Not to mention, common ingredients found in conditioners like silicone or paraffin coat the hair and can create build-up.
Another alternative that Galvin offers at his salon is to use steam to repair the hair from the inside out. "The reason I would say it is best to do before shampooing is that the [steam] treatment is not too heavy for the hair and does not weigh it down as [conditioner] would do for fine, soft hair," he says.
If your hair tends to be more on the oily side, Christina Mattes of Antonio Prieto Salon in New York City suggests applying a deep-penetrating conditioner or mask to the ends only to keep the hair fuller when dry. "When in the shower, wet hair and apply a nickel to quarter size (depending on the amount of hair you have) to mid-lengths and ends," she says. "Use a wide-tooth comb to distribute evenly, leave on for 5 to 10 minutes, then rinse."
Follow up with a shampoo and leave-in treatment after conditioning, but Mattes warns not to do so in an "overly aggressive manner." She explains, "Remember, you want to treat your hair with care, especially if it's damaged and you are in repair mode." And be sure to keep the shampoo and conditioner in that order when washing your hair, as Mattes believes you'll get the best results from the products by doing so.