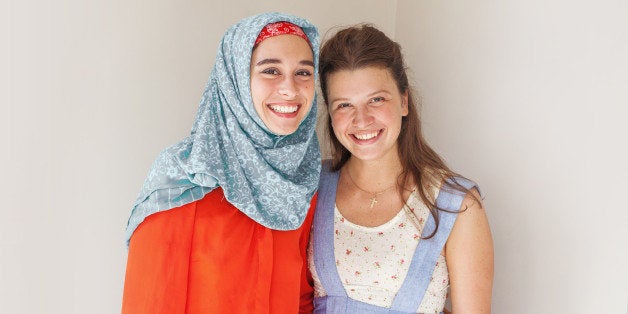 We have a reached a time in the world where interfaith relations have gained a great importance in our society socially, politically, and economically. In every community, one can find some sort of an interfaith organization -- small or large -- dedicated to improving relations between different interfaith groups and bringing people together to educate their neighbors and encourage a richer perspective with a greater commitment to diversity.

The positive effects of interfaith dialogue can be seen in policy changes on a political level and in more diverse community gatherings on a social level. However, although many interfaith communities present themselves as positive movements committed to diversity and acceptance, this truly is not the case and in there lies the great hypocrisy that plagues interfaith communities.

Most interfaith communities never go past the dialogue stage of initiating an interfaith movement. They are all well-intentioned, of course, but we tend to forget that many of these groups are led by people who are very much so human in that they have their own personal biases and motives. However, the problem does not necessarily lie in the leadership; rather it lies in the fact that people will in every way, shape, or form always resist to change. We will never truly accept that which is foreign to us. True acceptance does not exist and interfaith communities often wither and die off because people generally do not have the desire to get past the dialogue stage. In doing so, we subsequently fall into this cycle of hypocrisy.

Within interfaith communities there is acceptance. However, it is a conditional form of acceptance. Recognizing this is the first step to truly creating effective interfaith communities whose influences will actually have a presence in our societies. We must understand that true acceptance and interfaith unity is not measured by the amount of dialogues we have. Instead, it is seen in our communities and in the ways we interact. We are often willing to say "I love my Christian or Jewish or Muslim neighbor" but to what extent do we truly embrace them in our communities? Will we have them at our homes and invite them to our parties and introduce them to our friends and family? Or, would we dare intermarry? Last but not least, does it just stop at the monthly dialogue we come together for where we talk about unity and acceptance with the reassurance that we will never truly be held accountable for our words when it comes to action?

When we speak of unity and acceptance it all sounds beautiful and magical. However, if we come to look at it, talk is often where it ends. It is my belief that speech is in many ways like magic. It creates an illusion of something that truly is not there. It is an illusion that quite easily fools many and one where many of us are responsible for using it to our advantage. Interfaith leaders including myself must step up and re-evaluate ourselves and our personal biases. We must strive to do our best to prevent them from negatively impacting our progress towards our unified goal of creating more accepting communities where having different faiths becomes something that unifies us rather than something that acts as a barrier between people.

We must do this first and foremost by holding ourselves accountable for what we say. Within our organizations, rather than holding monthly dialogues where religion and more specifically differences in religion are the main factors that guide our conversation we should hold more interactive events. For example, one possible idea is organizing events where we can bring people together to socialize and create an environment where there truly is an opportunity for people of different faiths to connect on a deeper level. It is my belief that the conversation is not what truly matters. It is the connection. When we hold dialogues that are restricted to "explain your religion to me," we are teaching people that the only thing of interest in a person of a different faith is their faith and we are simply defining people by how they are different from us.

Truly effective conversations about faith cannot happen without there being some sort of relationship that is based on specifically who we are and our common interests. It makes no sense to gather strangers in a room and command them to talk about religion. This often leads to a situation in which people are simply interrogating one another and everyone feels uncomfortable. Our goal as interfaith leaders should simply be to bring people together to laugh, talk and connect.

The conversation shouldn't matter. Once there is an established connection between people, we can then start to have deeper conversations about religion. People are more willing to listen and learn more about each other when there is a relationship of mutual respect. We are more accepting towards our differences only when we realize the true magnitude of what we have in common.

Yes, true acceptance within interfaith communities is something that will be difficult to achieve and there will always be biases that everyone has towards one another. However, if we could minimize our biases and create an environment of accountability, we can truly achieve true acceptance and unity in our communities to some extent.
Calling all HuffPost superfans!
Sign up for membership to become a founding member and help shape HuffPost's next chapter