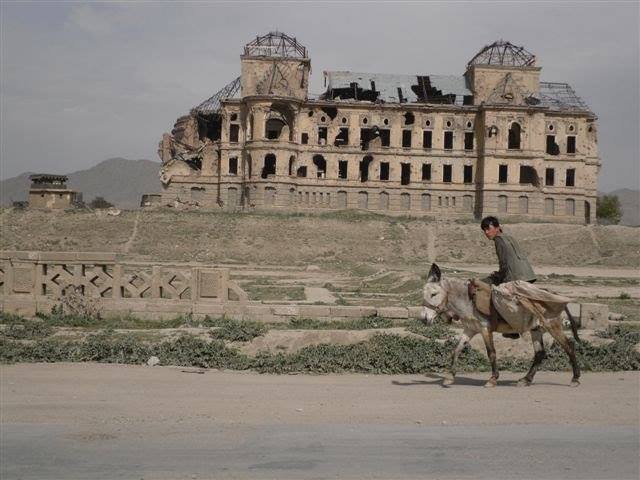 President Trump is expected to unveil his strategy on Afghanistan prior to the 25 May NATO Summit in Brussels. Reportedly, the mini-surge will include 3,000-5,000 American soldiers. More importantly, however, this boost in support will be "heavily conditioned on the ability of Afghan President Ashraf Ghani…to weed out ineffective military commanders and reduce corruption," in the flailing National Unity Government. In essence, the conditionality of American support should be viewed as a forcing mechanism, injecting positive pressure to compel the Afghan government to deliver serious improvements in governance, economy, and security. Without progress in these sectors, the Afghan people will lose trust in their government. Historically, when Afghans lose trust in their government, they seek protection in ethnic-based alliances; already, we are seeing cracks in the fragile social balance. The stakes couldn't be higher. If conditionality is not respected, President Trump will likely withdraw support from the Afghan government before long. But, if conditionality is not applied now, and the conflict in Afghanistan deteriorates to factional fighting along ethnic fault lines, the Afghan government won't be able to survive no matter how much support the U.S. is willing to provide.
Until now, the lack of conditionality for support and accountability for failure have contributed greatly to the deteriorating security conditions in Afghanistan and the erosion of trust in the Afghan government. Take for example the 21 April 2017 Taliban attack on the 209th Corps base, near Mazar-e Sharif, in Balkh province. Ten insurgents, wearing Army uniforms and driving military vehicles, made their way inside a massive base, and killed more than 250 Afghan soldiers. The Taliban claimed responsibility for the attack. The Chief of Staff of the Afghan Army, General Qadam Shah Shahim, and the Minister of Defense, General Abdullah Habibi, submitted their resignations in disgrace over the incident. General Habibi had survived a Parliamentary vote of confidence in late March, following an Islamic State attack on a Kabul military hospital that killed more than fifty. Within days of Shahim's and Habibi's resignations, however, information surfaced that rather than receiving any sort of punishment for neglect, they were given Ambassadorial appointments to Kazakstan and Jordan respectively. The seeming reward for failure and continuing appointment of weak officials has enraged many Afghans.
Unfortunately, those nominated to replace the senior officials who were either fired for incompetence or resigned recently have neither the experience nor the political strength to have a positive impact on a flaring Taliban insurgency, curb corruption, or implement necessary reforms. If anything, their nominations smack of institutional apathy in the face of a downward spiraling security situation and do not inspire confidence that somehow the new appointees will fare better than their predecessors. From an American perspective, tolerating this systemic mediocrity in appointments reflects acquiescence to the status quo. Most, if not all, of these appointments are based on patronage towards power-brokers and offer the façade of ethnic balance, rather than merit. This is not a winning strategy and merit based appointments must be part of the conditionality construct. Certainly, it is up to the Afghan government to make these appointments. But, if the new American strategy in Afghanistan is anchored on conditionality, rewarding failure and accepting mediocrity in the appointment of senior officials should not be tolerated.
Mind you, such ideas were included in the during the 2009-2010 Afghan war strategy that predated the large surge of U.S. forces. Let's hope that, this time, the Trump administration will identify the expected results, coordinate with Kabul to ensure they are realistic, and then hold the National Unity Government to account for falling short. Undoubtedly, some Afghan elites may mistakenly assume that President Trump is bluffing and bet, instead, on the international community's historical propensity to ignore its own conditionality conditions - like they did during President Obama's administration. Considering President Trump's brutally direct method of terminating projects and firing subordinates who lose his trust, however, it is highly unlikely that this will be the case; this administration is not bluffing.
Washington, however, needs to reconsider the ludicrous assumption that the Taliban are somehow interested in reconciliation. Why would they? They think they're winning. Yet, pundits continue to suggest that the new American strategy should focus on a quick conflict resolution based on a negotiated peace settlement. Hoping for a peace accord of some sort is a worthy and necessary aspiration - a desired end state. But, a peace settlement with the Taliban now, while they control or contests forty percent of Afghanistan, would not be in the U.S. national interests and should not be included in any sort of American conditionality of support construct.
Ironically, the Obama administration's reconciliation foolosophy went so far as refraining from designating the Taliban a terrorist group, even after horrific attacks with massive civilian casualties. The thinking was that the characterization may somehow make negotiations with the Taliban problematic. Rather than taking on the Taliban, the greatest threat to the Afghan State, the Obama administration chose to concentrate its counter-terrorism efforts on targeting the Islamic State Khorasan province (IS-K). President Trump's team should not fall in the same trap. The Taliban are using terror tactics and should be designated a terrorist organization by the State Department. IS-K is dangerous but it should not take priority over the targeting of the Taliban.
Ultimately, the Trump administration's new strategy must represent a break from past failing practices. Strengthening the Afghan security forces must go beyond adding a few thousand international advisors. The advisors' impact will be minimal unless their Afghan partners are led by capable leaders. Also, if the Trump administration is considering a boost of financial support to Kabul, it should pause and consider that, if we're losing in Afghanistan, it's certainly not because we're not spending enough. If anything, developing a more effective use of existing resources must be part of the conditions levied on the Afghan government. For example, the Afghan government is struggling to account for large budget carryovers over a number of years, in its development budget, and corruption remains ripe in the security sector.
The bottom line? The Afghan government needs to get their act together. Whilst the task is is undoubtedly difficult, without return on investment, President Trump will likely abandon support towards the National Unity Government before the end of his term. The Afghan government can avoid this risky proposition by adhering to the necessary conditionality stipulations of the new American strategy. In the next two years, either the Afghan government will perform to mutually accepted milestones and conditions or risk international abandonment. Based on realistic expectations, honest engagement between Washington and Kabul, and proper monitoring, conditionality can be a positive forcing mechanism for the Afghan government to regain public trust and deliver sufficient return on international investment to ensure continuing support.
Related
Popular in the Community