After Pope Benedict XVI said gay marriage threatened justice and peace in his World Day of Peace address, Italian LGBT advocacy group CondividiLove came up with a strong -- and viral -- response.
They first organized a peaceful demonstration on St Peter's Square, in which they wore hearts and chanted love slogans. Next, they created an application which would allow people to add a pink heart that says "I am a threat to peace" to their Facebook profile picture, with a second version also made available for couples. In just a few days, 2,500 people have already used the application and shared their picture on CondividiLove's Facebook page.
CondivideLove was created last summer and comprises "free citizens of any sexual orientation."
The group's organizers note, "In a country like Italy, we can't expect political leaders to ask the people to have the courage to support necessary change and balance inequalities still present in legislative measures."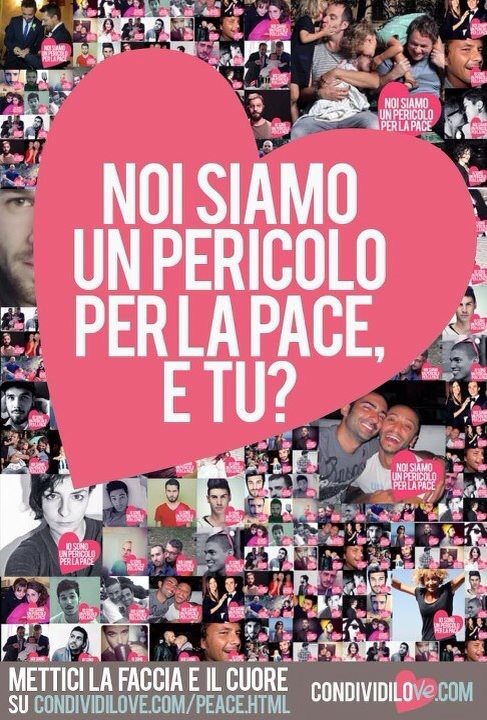 Translation: We are a threat to peace, are you?
The original version of this article appeared on Italy's L'Huffington Post. Click here to view that story.
Before You Go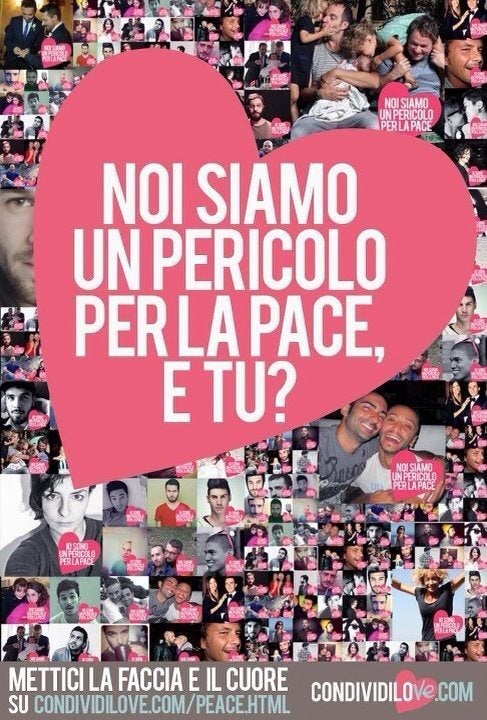 Le foto della campagna CondividiLove
Popular in the Community