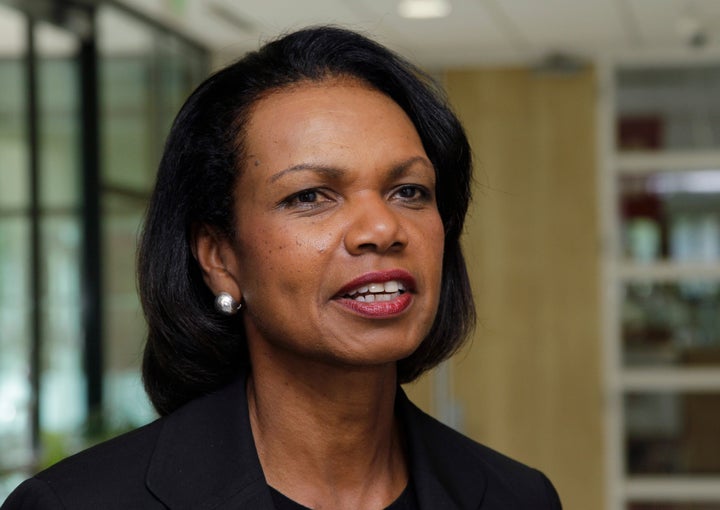 WASHINGTON -- A new bipartisan task force on immigration reform led by Republicans Condoleezza Rice and Haley Barbour and Democrats Henry Cisneros and Ed Rendell still has a number of issues to resolve, including what may be the most challenging: whether undocumented immigrants currently in the country should be given a pathway to citizenship.
"I come in with an open mind on this," Rice, former secretary of state to President George W. Bush, told reporters on Monday. "I don't actually have an exact answer at this point because I think this is actually the hardest and most vexing issue. So I look forward to sharing views with other members of the task force."
Members' lack of consensus on certain immigration issues is precisely what makes the group important, according to organizers from the Bipartisan Policy Center. Barbour is a former Republican governor of Mississippi; Cisneros was a Housing and Urban Development secretary under President Bill Clinton; and Ed Rendell is a former Democratic governor of Pennsylvania. They will join with about a dozen other members, yet to be announced, to advocate for immigration reform.
The group plans to hold events, meet with lawmakers and come up with its own policy proposals. As it stands now, the four former officials said they agree that reform should address worker visas, border security, internal enforcement and the undocumented immigrants already in the United States.
Barbour said he supports a pathway to citizenship so long as it includes provisions such as fines and taxes.
"I don't know where this task force will come out, but for myself, I think it would be productive if there is a path to citizenship that is separate from a green card, separate from a guest worker but is a much more strenuous path that requires more than just allowing guest workers to come here and work legally," Barbour said on the same call with reporters.
He added the group is open to a number of options, including a piecemeal approach. "We are not going to say it has to be an across-the-board comprehensive bill or nothing else, because we want to get the most done that we can get done," Barbour said.
Rice said she does not believe a piece-by-piece approach must mean border security first, then further reforms later, but thinks the two could work well hand in hand.
"I think there's a tendency to think that the border security problem has to be completely and totally solved first -- you're not going to get there," she said. "But if you have sound immigration policies, it's actually easier to have border enforcement. So I'm a fan of doing both together."
The group's members said they are hopeful that this new push for immigration reform will be more successful than the last try, which fell apart in 2007. Rice was part of the Bush administration during that time, and the president was a major player in that effort, along with Sen. John McCain (R-Ariz.), now former Sen. Jon Kyl (R-Ariz.) and the late Sen. Ted Kennedy (D-Mass.).
"There are many things that I wish we had gotten done, but comprehensive immigration reform is really right at the top of the list for me," Rice said.
"To my mind, when you have John McCain and Jon Kyl and Ted Kennedy and George Bush all together, it's hard to believe you can't get something done," Rice added later. "I think it just shows the difficulty of this issue."
Before You Go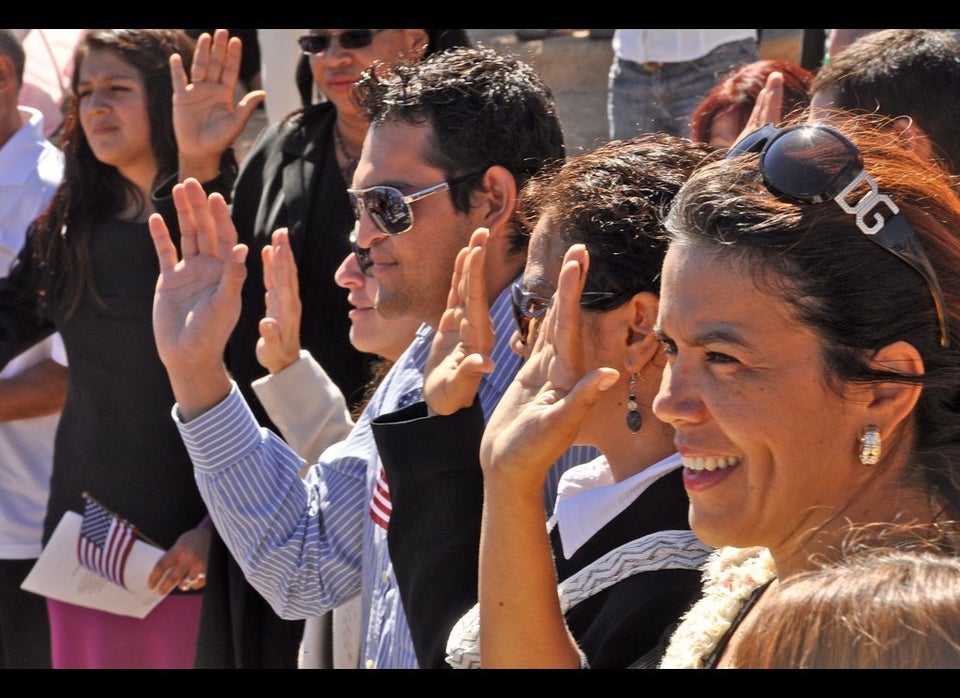 10 Major U.S. Federal Immigration Laws
Popular in the Community