In her modeling debut, the former Secretary of State wears a fitted brown jersey of her favorite team, the Cleveland Browns. To the NFL's credit, they've got their models styled fairly well: complementing Condi's jersey is a classic beige trench, a bright orange scarf and a delicate necklace. Nothing too flashy, but more "fashion" than a foam finger and some beer goggles.
Not only is it a pretty fun gig for Rice, but it's a nice little gift to her fans -- after all, we won't be seeing a Romney-Rice ticket as we once imagined. Plus girl looks good in a jersey. Kinda makes us want to buy our own...
Check out Rice's glamorous model shot below.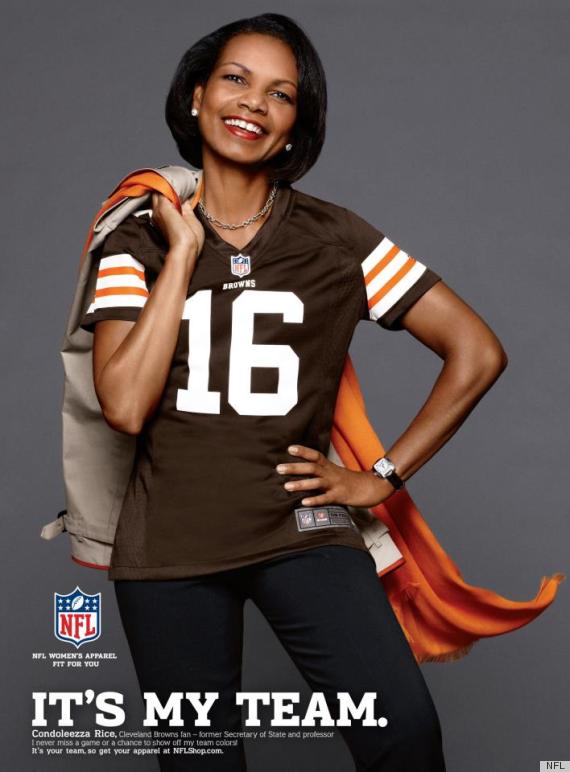 See Condoleezza's past fashion choices: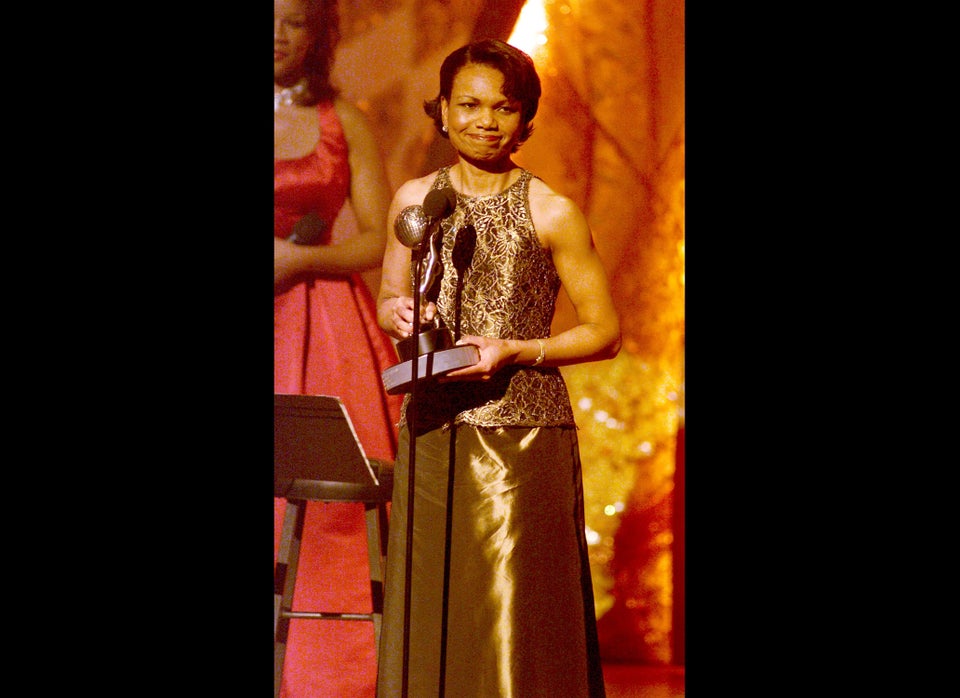 Condoleezza Rice
Popular in the Community