 Given the option to learn about sex ed from an anatomically correct diagram, or a sizzling dress, most would likely choose the latter –- which is why one Brazilian artist's advocacy work is taking off.
Since the '90s, Adriana Bertini, of Sao Paulo, has been configuring defective condoms into art and designer threads in order to raise awareness for HIV and AIDS, and to promote safe sex. Her name is making waves again now since she had a hot yellow number on display at the 20th International AIDS Conference in Melbourne, which ended on Friday, BuzzFeed reported.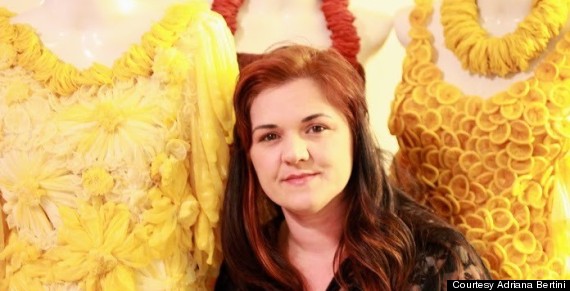 While Bertini is constantly developing new ways to bring condoms into the limelight, her message has remained constant. Brazilian artist Adriana Bertini puts the finishing touches to a dress she designed using an estimated 5,000 condoms in Barcelona, Monday July 8, 2002. Bertini is exhibiting her dresses made from condoms to coincide the the XIV International AIDS Conference in Barcelona. (AP Photo/Denis Doyle)
She hopes that when a woman dons a bikini made entirely out of condoms, or when a guest sees her host's seat cushion is also made out of the same unexpected material, that such moments will inspire a deeper dialogue about AIDS awareness and having protected sex.
Bertini says that two questions define her mission: What is HIV/AIDS prevention in the first place? How can we create more effective safe-sex campaigns?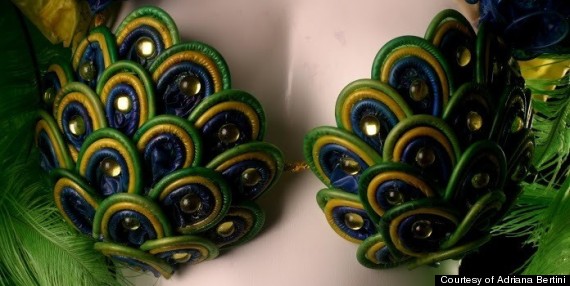 To help get more people involved in her project, Condom Couture, Bertini hosts workshops in which participants make their own condom art and talk about the roles they play in sex, according to Buzzfeed.
In addition to her workshops and designing couture items, the artvist (that's what you get when you combine artist and activist), has also used condoms to pay homage to leaders who have made a lasting difference, including Bono and Nelson Mandela, and to honor those who have succumbed to the disease, according to her Facebook page.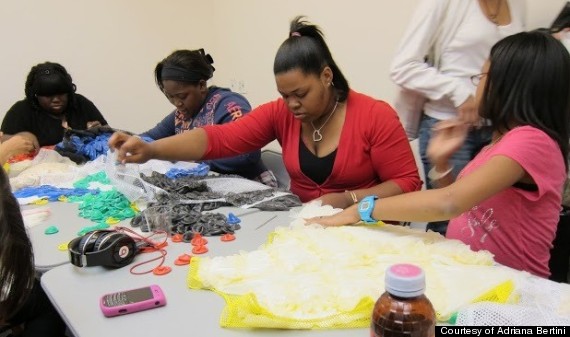 Her ultimate goal is offer up a "new form of thinking in the people in order that they become aware of the reality in situations of risk in the face of HIV," she wrote on her page. "How can we alert people against the danger of pleasure without advocating self-denial, which we know is impossible?"
Related
Before You Go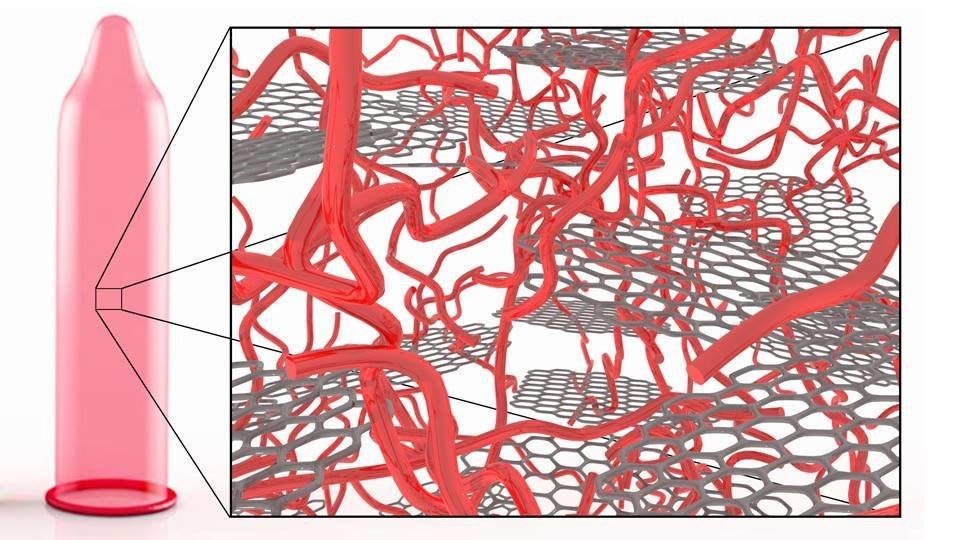 Next Generation Condoms
Popular in the Community