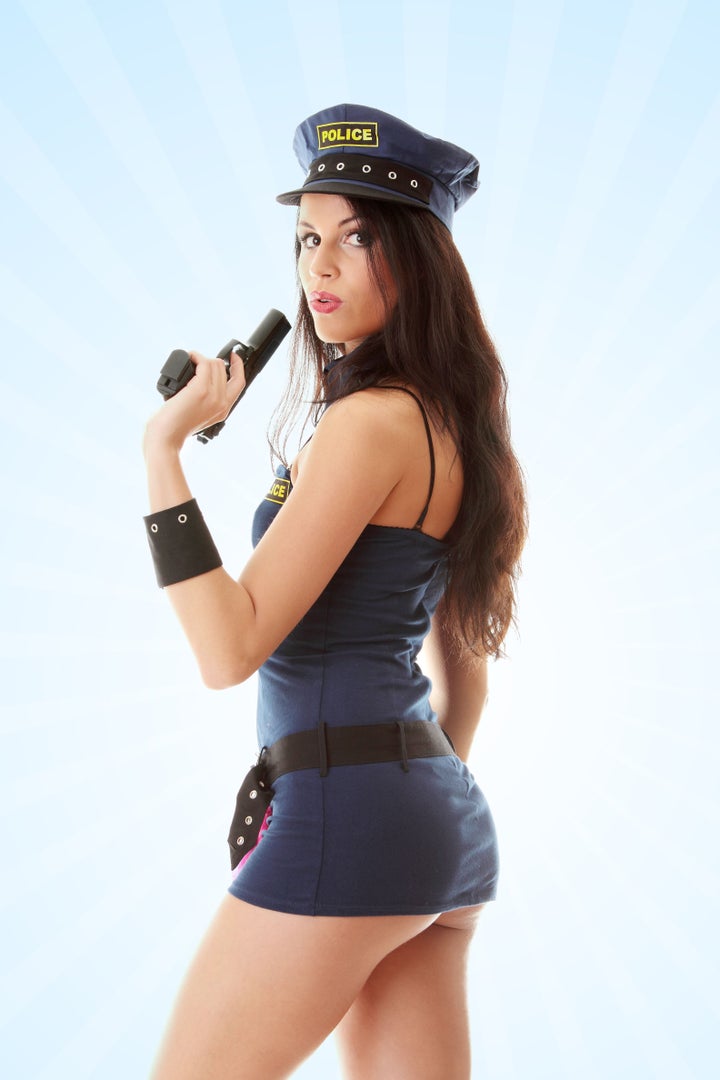 After LA County voters passed Measure B, which mandates condoms on porn sets, the LA County Board of Supervisors is trying to determine how they will implement and enforce the new law.
The answer will likely involve county inspectors on porn sites to make sure condoms are being used, surprise inspections of unlicensed porn shoots and even watching completed adult films, according to the Los Angeles Times.
But adult film performers have raised obvious concerns. "I have a hard time picturing a cop on set saying, 'Excuse me, I need to inspect your penis,'" porn star Ron Jeremy said to the NY Daily News.
David Sommers, a spokesman for the Board of Supervisors, admitted that the Board is new at this. "This type of enforcement is a new thing for us and it's a one-of-a-kind law and so how we move forward with its implementation is a conversation we're just beginning to have," he told Reuters.
The new law, effective immediately, requires porn producers to purchase a health permit from the county. Then, just as with restaurants, the county will inspect permitted sites, and, if health violations are found (i.e. condoms are not used), the operation will be shut down.
According to the Times, enforcement will involve creating a new bureaucracy complete with inspection schedules, a permitting process, a training program for dealing with bodily fluids and a special vault for evidence seized from movie sets.
But critics say it will be nearly impossible to enforce because producers will shoot without condoms when inspectors are not there because viewers expect porn without condoms. Producers may also choose not to register and to shoot in privates homes, which is currently common.
Condom use on porn sets is already mandated by state and city laws. But those are rarely enforced, as state inspections and consequent fines only happen if there are complaints, according to the LA Daily News.
The Free Speech Coalition sent a letter Wednesday to the Supervisors saying that it will challenge the county law in court on the grounds that it is "unconstitutional ... forced expression" and that it "falls within the jurisdiction of the state of California rather than local government."
However, Michael Weinstein, president of the AIDS Healthcare Foundation, which spearheaded the measure, said that every industry is covered by workplace safety laws, and adult film should not be an exception. "We don't believe that any court of law in California is going to decide that this industry should be exempt from workplace protections," he told Channel 24.
But the public health effort could be thwarted if porn producers don't purchase permits at all. If 50 one-year permits are issued, the cost per permit would be roughly $11,658, the board estimates. And producers, saying the mandate will add additional costs, delays and lower viewership, are saying they will move production to Las Vegas or even Hungary instead of paying the price here.
Related
Before You Go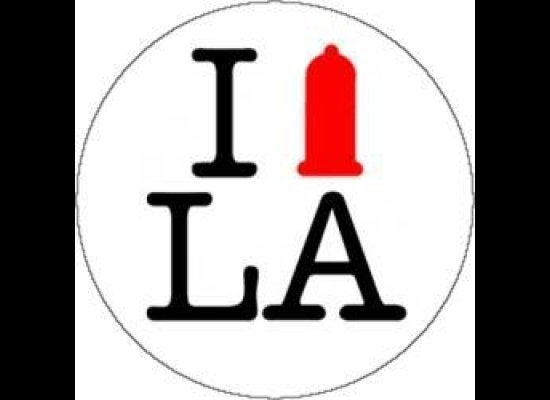 Finalists In The LA County Condom Design Contest
Popular in the Community