Two of LA's largest newspapers, the Los Angeles Times and the LA Daily News, have surprised their readers by siding with pornographers instead of the AIDS Healthcare Foundation.
Both papers this week endorsed the adult industry's campaign against LA County's Measure B, which would require porn actors to wear condoms on set and require producers to obtain health permits in order to film.
The Times wrote that actors should use condoms but that "the power of law to make them do it is limited" and that the measure should not be passed because it falls in the "Let's pass it and see what happens" category.
The paper echoed the No on B's claim that adult film viewers have come to expect porn that depicts unprotected sex and that the measure force underdog companies and actors further into the unregulated, underground market and would force larger companies out of the county.
This would be a significant loss for the county, according to the Times, because, "Even if there are only a few hundred on-camera performers, porn is estimated to be a $1-billion to $2-billion industry, employing thousands of sound, lighting, stage, technical and other crew members and post-production workers in between gigs in more-mainstream film and television productions."
The Daily News argued that the measure is not worth the effort and expense because porn actors have low infection risks and the industry requires they be tested for STDs at least once a month. It pointed out that the Valley Industry and Commerce Association also oppose the measure, saying that it would threaten 10,000 legal local film jobs.
The endorsements against the measure are surely a disappointment for the AIDS Healthcare Foundation, which is spearheading the Yes on B campaign. In fact, the campaign just put up billboards in LA reading "Pornographers Say No on B" in an effort to make it seem like porn industry is alone in opposing the measure.
It is unlikely that the condom requirement supporters will change the billboards to read, "Pornographers, and the LA Times and Daily News, Say No on B."
LA voters will decide on the measure in November.
Related
Before You Go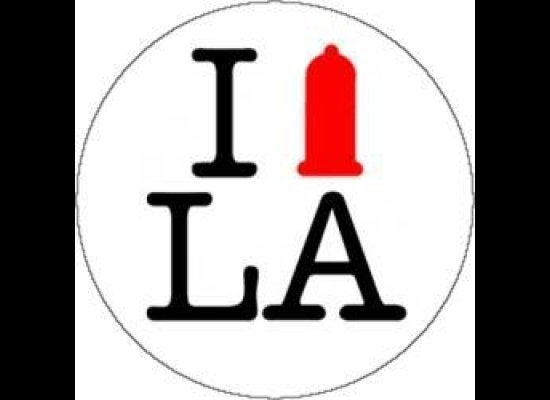 Finalists In The LA County Condom Design Contest
Popular in the Community