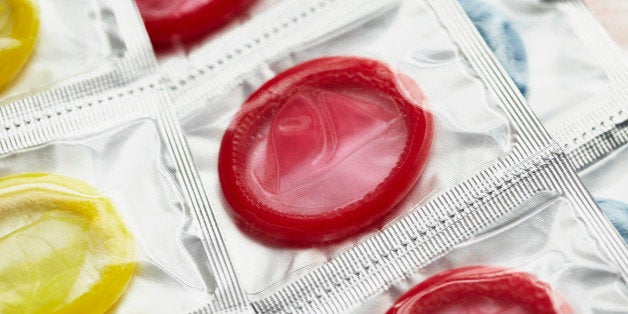 A report recently surfaced that exposed crisis pregnancy centers (CPCs) in Virginia for using misinformation and deceptive tactics to deter pregnant women from considering all of their reproductive options. The CPCs reportedly used false claims such as "condoms don't prevent sexually transmitted infections, birth control pills cause cancer, contraception in general is a bad idea" and other falsehoods. NARAL Pro-Choice America captured many of these exchanges with patients and circulated a video showing the interactions. Attention was generated, creating a brief stir of debate and fury. And what are we left with when the spotlight dims? The facts get lost and only the falsehoods remain.
This is a fairly typical example of the state of sexual health communications in the U.S. today -- a lot of debate, a ton of misinformation and ultimately confusion. The U.S. has among the worst sexual health statistics in the Western World in all these measures: unintended pregnancies, transmission of sexually transmitted infections, HIV/AIDS rates, and abortions. But how can we work towards a sexually healthy nation? We need to start with the facts. Basic facts that inform all sexual health conversations -- from the classroom to the kitchen table.
Let's Start With the Facts about Condoms
Condoms may be the most misunderstood and underappreciated proven method of birth control and STI prevention. According to the CDC, condoms are 98 percent effective at preventing unintended pregnancies when used consistently and correctly, which means that over the course of one calendar year two percent of women who use condoms as their primary birth control method will experience an unintended pregnancy. We, as sexual health leaders, have done a poor job communicating this simple fact, often citing calculations of "typical use" effectiveness without proper context. Typical use includes not only people who used the device improperly, but also those who did not use it at all. Condoms are positioned as less effective simply because they are not being used, resulting in confusion among consumers and experts alike. The bottom line is: condoms work, and we should be encouraging their use.
As new birth control options such as intrauterine devices (IUDs) and contraceptive implants gain popularity as a solution to unintended pregnancies, we need to make sure we don't devalue the methods young people are already using, including condoms. With up to 19 million new STI infections occurring annually in the U.S. according to the CDC, we should be promoting dual use of long-acting reversible contraception and condoms, as condoms are the only way to prevent transmission of STIs.
Awareness and Education Leads to Right Choices
There is the misperception that if young people are educated about contraception, they will engage in sexual activity. Research shows this to be untrue. In fact studies show that young people who participate in sex education are more likely to delay sex and to use contraception and condoms when they do have sex. According to a study published in the American Journal of Public Health, recent declines in teen pregnancy rates have been associated more with increased contraceptive use than with decreased sexual activity. Awareness and education about condom effectiveness will only mean better decision making for "the first time" and every time.
With the recent observance of World Sexual Health Day on September 4th, it is essential that we strive to disseminate the facts and the time is now. Awareness and education is the first step to confront the misleading and false information from CPCs that, among other claims, are clouding judgment and degrading the value of condoms. According to the current working definition by ASHA, sexual health is "...the ability to embrace and enjoy our sexuality throughout our lives. It is an important part of our physical and emotional health.Being sexually healthy means:
• Understanding that sexuality is a natural part of life and involves more than sexual behavior.
• Recognizing and respecting the sexual rights we all share.
• Having access to sexual health information, education, and care.
• Making an effort to prevent unintended pregnancies and STDs and seek care and treatment when needed.
• Being able to experience sexual pleasure, satisfaction, and intimacy when desired.
• Being able to communicate about sexual health with others including sexual partners and health care providers."
As a nation we can't make progress toward achieving sexual health until we push past the fiery debates and find common ground in the facts.
REAL LIFE. REAL NEWS. REAL VOICES.
Help us tell more of the stories that matter from voices that too often remain unheard.