Hold the phone: Pizza Hut isn't through with super gross crust variations. The latest offender is "Cone Crust Pizza," mercifully only available in the Middle East.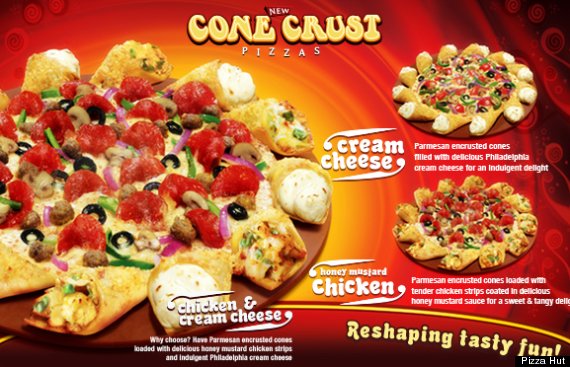 The pie, which comes on the heels of other Pizza Hut creations with stuffed hamburger and hot dog crusts, features Parmesan-crusted dough cones where a normal crust should be. The cones come stuffed in either Philadelphia cream cheese or honey mustard chicken.
The promo images are unappetizing enough, but as we learned with the stuffed hamburger pizza, these dishes tend to look a bit different in person. For a reminder, look over some real-life pictures taken by people who'd sampled it back in May.
An advertisement uploaded to YouTube by PizzaHutMiddleEast offers an up-close look at the "Cone Crust" pizza -- with remarkably Westernized actors, we might add -- with a helpful English voiceover.
Before You Go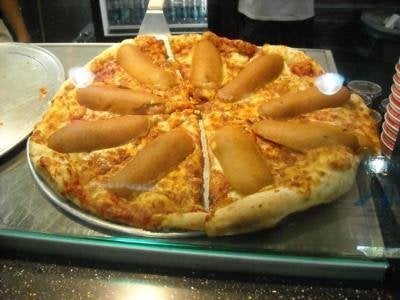 Most Bizarre Pizza Toppings
Popular in the Community