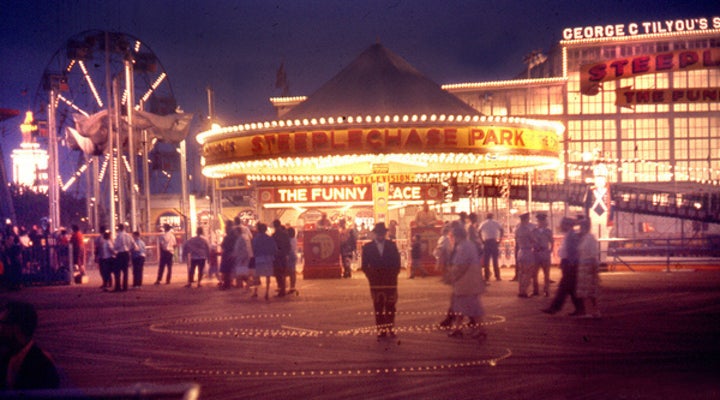 Abe Feinstein has been photographing Coney Island for nearly 50 years. As an employee of Camera Barn in Manhattan, Feinstein had access to all sorts of camera equipment and would often take daily walks around Coney in search of his next subject.
The Coney Island History Project describes Abe as "Part archeologist, part photojournalist" and he's documented his beloved neighborhood as it's undergone vast change throughout his time. Feinstein, 83, is still documenting the area and sees no reason to ever stop.
The Project details the ways in which Abe has covered the changing face of Coney:
Feinstein photographed Muhammad Ali's 1980s visit to Coney Island and his image of young boys chasing Ali's limousine in front of the Thunderbolt Roller Coaster is a classic. His documentation of popular attractions including Shatzkins Knishes, Cavalcade Skooter, Silvers Baths, The Animal Nursery, Ravenhall, Faber's Sportland, and the World of Wax show a Coney Island that exists in memory only.
Related
Before You Go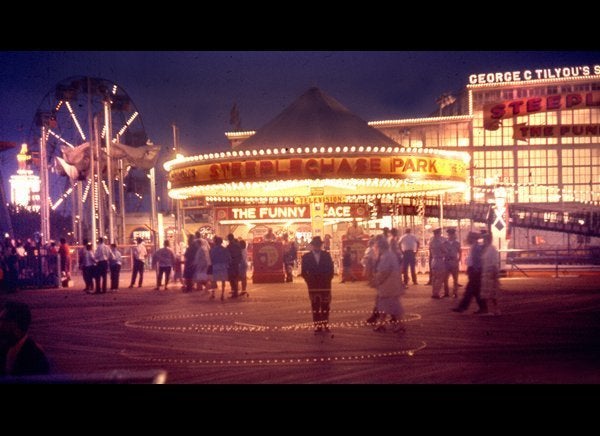 Abe Feinstein's Coney Island
Popular in the Community