Weekend violence at a white supremacist rally has revived efforts by lawmakers in Mississippi to remove the Confederate battle emblem from their state flag.
"It is obvious that the confederate battle emblem continues to be associated with attitudes of bigotry, hatred and racial superiority," Mississippi Speaker of the House Philip Gunn, (R-Clinton) wrote on Facebook Monday. "I believe this association will only continue to increase, therefore providing more reason to disassociate with this flag."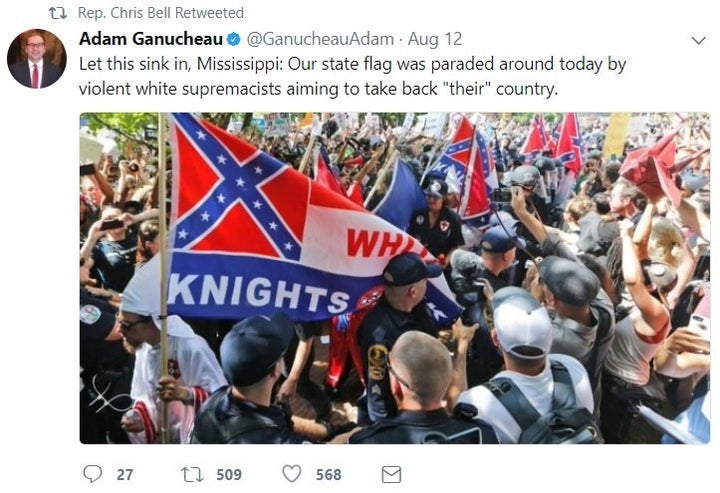 Gunn's comments come just days after Representative Christopher M. Bell (D-Jackson) and other lawmakers retweeted a photo from a Saturday neo-Nazi and white nationalist gathering in Charlottesville, Virginia.
"Let this sink in, Mississippi: Our state flag was paraded around today by violent white supremacists aiming to take back 'their' country," Mississippi Today reporter Adam Ganucheau wrote in the tweet.  
The flag in the photo Bell and others retweeted is not the Mississippi flag, although it does bear a striking resemblance. The red and blue bars are reversed and the words "Loyal White Knights of the KKK" was added to it, Tupelo's WTVA News reported.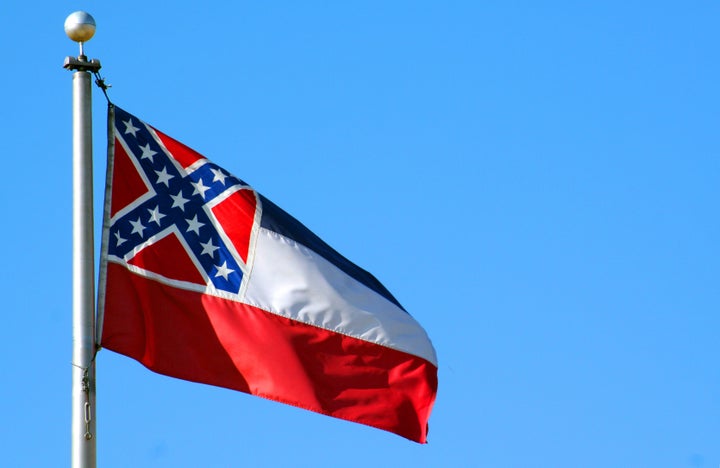 Mississippi is the last state to display the Confederate battle emblem on its flag.
There was a push to remove the flag two years ago, after the June 2015 killings of nine African-American worshipers in a South Carolina church. Dylann Roof, the white man convicted in that case, had posed for photos with the Confederate battle flag.
At the time, Gov. Phil Bryant (R) declined to intervene, saying the legislature should not overrule the electorate, which in 2001 voted to keep the state flag. 
"A vast majority of Mississippians voted to keep the state's flag," Bryant said in a statement, according to Jackson Free Press, "and I don't believe the Mississippi Legislature will act to supersede the will of the people on this issue."
The governor later signed a proclamation declaring the month of April "Confederate Heritage Month" in Mississippi.
On Monday, Bryant said his position has not changed.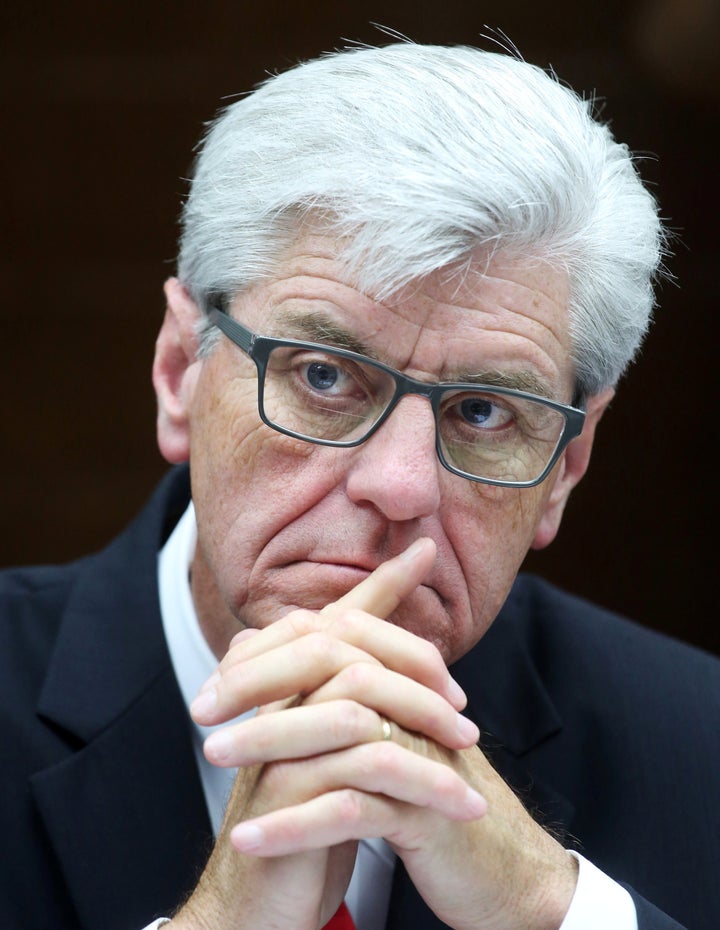 Still, the Legislative Black Caucus is calling for the governor to act.
"There would be no better signal to the rest of the world if Mississippi came to a special session and removed this flag, changed the flag," Rep. Jarvis Dortch (D-Raymond) told Jackson's WLBT News. "That would be great for this state. And it's something Governor Bryant could do very easily."
REAL LIFE. REAL NEWS. REAL VOICES.
Help us tell more of the stories that matter from voices that too often remain unheard.
BEFORE YOU GO