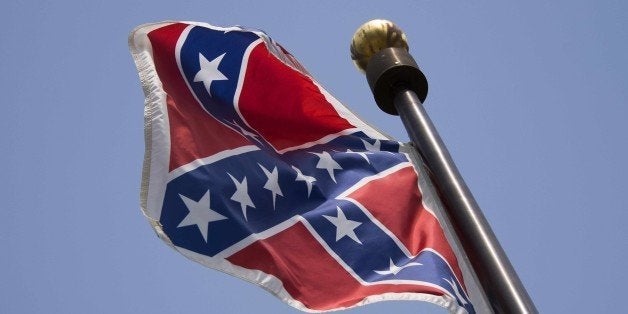 Politicians and business leaders have scrambled in the past week to distance themselves from the Confederate flag, an emblem with a legacy that now includes the shooting of nine black churchgoers in Charleston, South Carolina.
Public opinion on the flag has shifted almost as quickly, a new HuffPost/YouGov poll finds. Just 24 percent of Americans now support displaying the Confederate flag in public places, down 12 points from just three months ago. Only 19 percent say Southern states should fly the Confederate flag on the grounds of a state Capitol or other government building.
Even among self-described Southerners, just 35 percent of respondents support flying the flag publicly and 29 percent think it should remain on Capitol grounds.
Many are also rethinking the symbolism of the image. In March, Americans said by a 10-point margin that the flag represented Southern pride more than racism. Now, by a 6-point margin, they see it primarily as a symbol of racism.
"[I]t has become clear that the flag does in fact mean different things to different people in our state," Rep. Mick Mulvaney (R-S.C.) said in a statement Tuesday. "And I blame myself for not listening closely enough to people who see the flag differently than I do. It is a poor reflection on me that it took the violent death of my former desk mate in the SC Senate, and eight others of the best the Charleston community had to offer, to open my eyes to that."
Most Republicans still see the flag as a banner of Southern pride, but they're increasingly unwilling to stand behind its exhibition. Just 40 percent now approve of displaying it publicly, down 15 points in the past three months.
Still, deep racial and partisan divisions persist. Democrats are more than twice as likely as Republicans to view the flag unfavorably; black Americans are twice as likely as whites to see it as a symbol of slavery.
While several GOP presidential candidates, including former Florida Gov. Jeb Bush and Sen. Rand Paul (R-Ky.), have spoken against the flag, others have shied away from taking a stance, saying the issue is best left to the states.
"[I]f you can point me to an article and section of the Constitution in which a United States president ought to weigh in on what states use as symbols, then please refresh my memory on that," former Arkansas Gov. Mike Huckabee told NBC's Chuck Todd on Sunday, accusing the media of having "baited" Republicans with the question.
"I don't think they want us to weigh in on every little issue in all 50 states that might be an important issue to the people of that state, but not on the desk of the president," he said.
Republicans largely agree with that sentiment -- just over half say that national candidates should stay out of the issue. But overall, Americans say by an 11-point margin, 47 percent to 36 percent, that presidential contenders should share their opinion on the debate.

With the tide of opinion shifted against the Confederate flag, some activists have moved on to a new cause, petitioning to rebrand the many streets, school buildings and public facilities named after Confederate figures.
That, however, may prove a harder sell. Just under a quarter of Americans want to see names that memorialize Confederate leaders changed, while 51 percent oppose the idea. Even Democrats and black Americans are more likely to oppose than to favor the proposal.
The HuffPost/YouGov poll consisted of 1,000 completed interviews conducted June 22-24 among U.S. adults using a sample selected from YouGov's opt-in online panel to match the demographics and other characteristics of the adult U.S. population.
The Huffington Post has teamed up with YouGov to conduct daily opinion polls. You can learn more about this project and take part in YouGov's nationally representative opinion polling. Data from all HuffPost/YouGov polls can be found here. More details on the poll's methodology are available here.
Most surveys report a margin of error that represents some, but not all, potential survey errors. YouGov's reports include a model-based margin of error, which rests on a specific set of statistical assumptions about the selected sample, rather than the standard methodology for random probability sampling. If these assumptions are wrong, the model-based margin of error may also be inaccurate. Click here for a more detailed explanation of the model-based margin of error.
Before You Go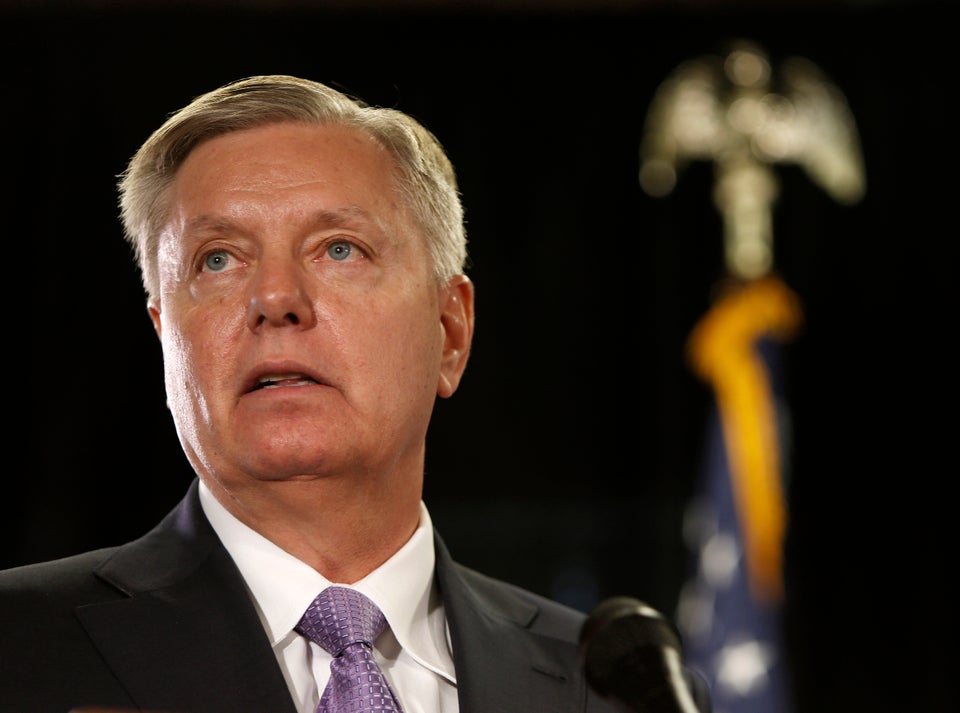 Politicians On Charleston Shooting
Popular in the Community