A Confederate flag that once flew outside South Carolina's capitol grounds will cost the state millions to display in a Civil War museum.
The flag, long a symbol of racism and bigotry, was taken down from Columbia's statehouse flagpole in July following the killing of nine black church goers by a 21-year-old white supremacist. As part of the flag's being furled, a resolution was passed to display it in a museum.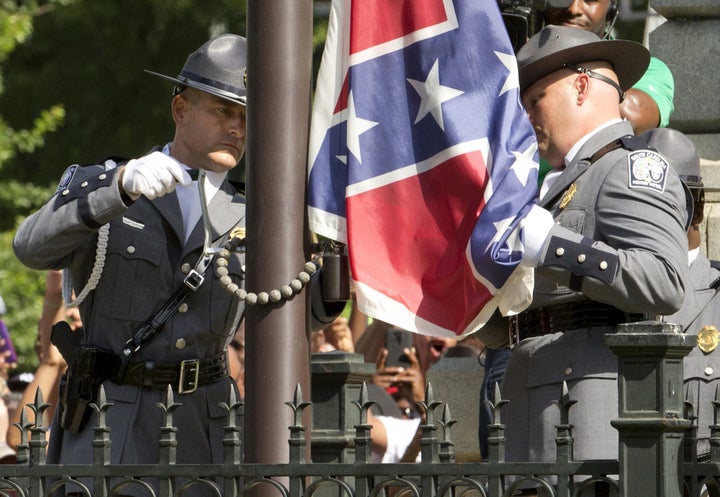 On Tuesday, the Confederate Relic Room and Military Museum Commission voted to spend up to $3.6 million to display the flag and other civil war memorabilia. The amount was a reduction from $5.3 million that the commission had originally agreed to spend on the display, with more than half a million dollars going to repair a leaky roof by the entrance, The Charlotte Observer reports.
The expansion of the Relic Room, where the flag will be housed, would increase the size of the museum by about one-third. State Rep. Chris Corley (R-Aiken) called the plan irresponsible.
"You take the flag down and then all of a sudden you're going to put this huge amount of money into the Confederate Relic Room," Corley said. "It's a trade-off and I do not like doing business like that."
"This may blow everybody's mind and throw everybody for a loop, but I am not voting for that much money to go into it," Corley said of the flag display.
The state legislature will discuss the changed proposal in the new year.
Popular in the Community