WASHINGTON -- In the wake of last week's racist massacre at Emanuel African Methodist Episcopal Church in Charleston, South Carolina, there has been an increasingly vocal uproar calling for South Carolina to stop flying the Confederate flag on the grounds of the state capitol.
But symbols of America's shameful history of slavery persist elsewhere around the country, far beyond South Carolina. The Edmund Pettus Bridge in Alabama -- site of the famous "Bloody Sunday" civil rights march in 1965 -- is named after a Confederate general. Jefferson Davis, the president of the Confederacy, is memorialized in the names of counties, roads and public places. Even U.S. military installations bear the name of Confederate officials.
We want to know if this legacy still exists in your town. Take a photo of a place in your town that bears the name of a Confederate leader and send it to us at openreporting@huffingtonpost.com. Or put it up on Twitter or Instagram with the hashtag #HeritageOfHate. Be sure to include where the photo was taken and which Confederate leader the place is named after. We'll post some of the submissions here.
Jefferson Davis Statue in Austin, Texas.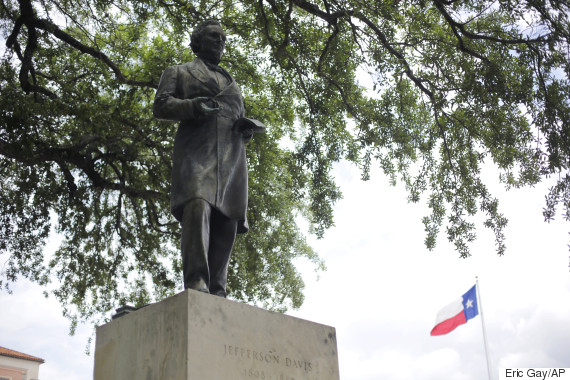 Statue at the University of Texas at Austin is named after the president of the Confederacy.
Fort Bragg in North Carolina.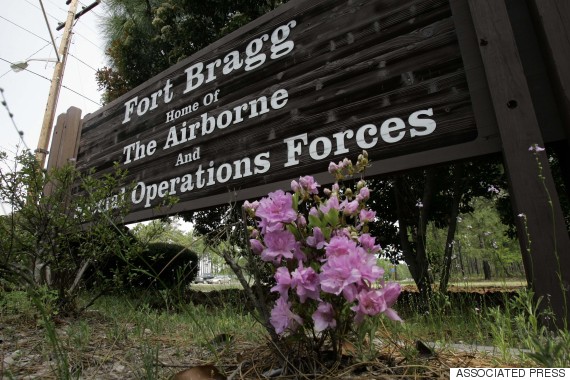 The military base is named after Confederate Gen. Braxton Bragg.
Edmund Pettus Bridge in Selma, Alabama.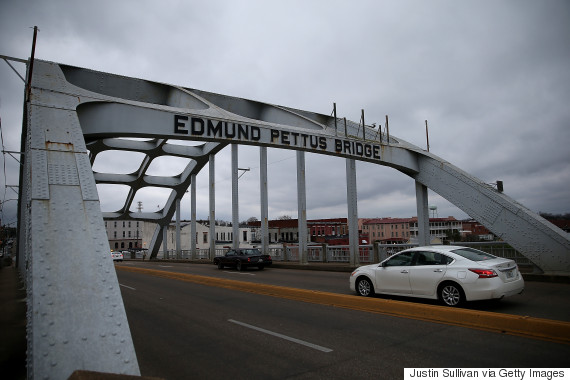 The bridge, where one of the most famous moments of the civil rights movement took place, is named after the Confederate general.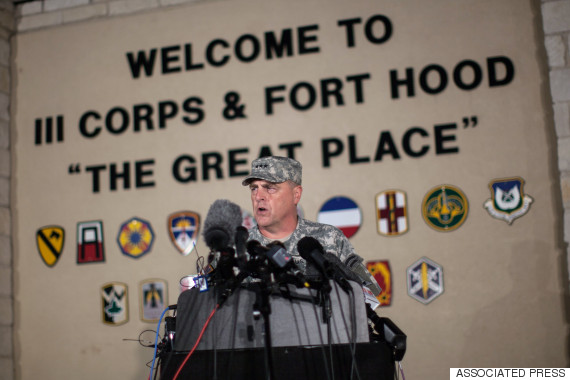 This military base is named after Confederate Gen. John Bell Hood.
Jefferson Davis County in Mississippi.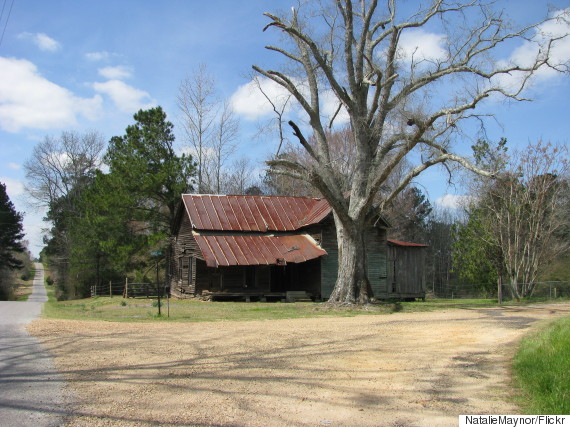 This county is named after the president of the Confederacy.
Forrest County Courthouse in Hattiesburg, Mississippi.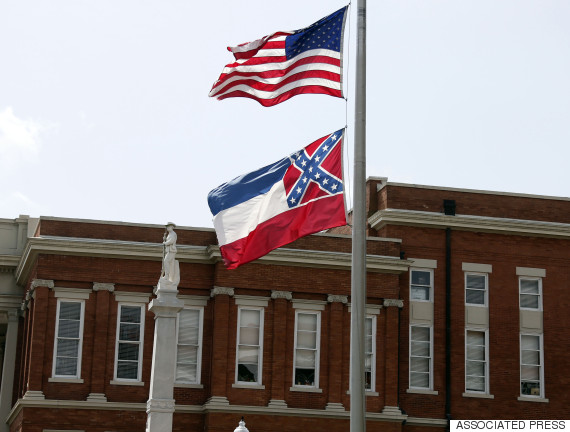 This courthouse is named after Confederate Lt. Gen. Nathan Bedford Forrest.
Warren Hart from Mobile, Alabama, notes that his city's seal has a Confederate flag on it.
A reader who requested anonymity says the school district near him still has a Confederate mascot: "Effingham County High School, outside of Savannah Georgia, still has a Confederate Rebel as their mascot. They are known as the Effingham County Rebels. To make things worse, they encourage their students to dress up in confederate themed shirts, and wave the confederate flags at athletic events. Their student cheer section is called the Rebel Rousers, and a large student section of mostly white students wave confederate flags in the football stands. The school itself is made up of about about 25% non-white students."
Oz sent in a photo of the Robert E. Lee Bridge in Richmond, Virginia.
Pam in Houma, Louisiana, noted that her town has a Jefferson Davis Street.
Dayana Morales Gomez, Jacob Kerr and Matt Ramos contributed reporting.
Want more updates from Amanda? Sign up for her newsletter, Piping Hot Truth.
Before You Go

State Flags
Popular in the Community