Rebecca McHood was outraged on Tuesday.
"I have zero doubt that his words and behavior are inciting violence and giving license to white supremacists to be more bold and violent," McHood told HuffPost.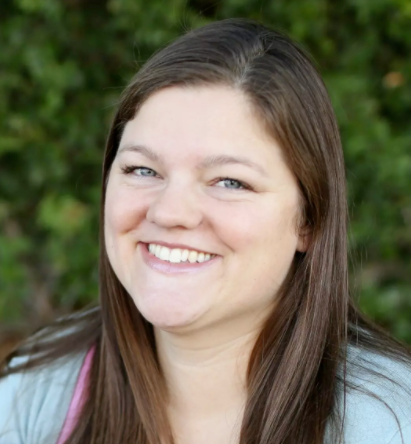 And although she says she does not condone violence, she decided to be bold in her own way.
Hours after Trump's press conference, McHood drove to a nearby Confederate memorial in downtown Phoenix, Arizona, and turned it into a second-place trophy. She simply added banners. One spelled out, "2 Place Participant," and another read, "You lost. Get over it."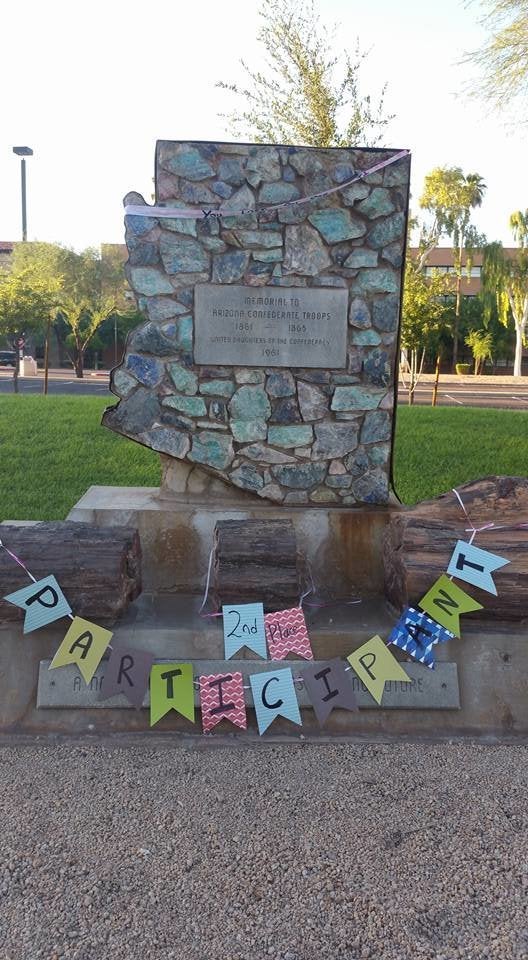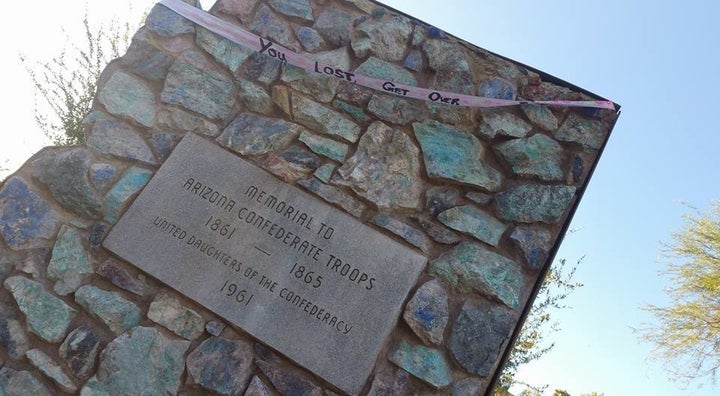 McHood, a former Mormon and lifelong Republican, told HuffPost she thinks Trump is "morally repugnant" and voted for Hillary Clinton in 2016. After the election, she became an activist, rallying for several liberal causes like the Dakota Access Pipeline protests, the Women's March, Black Lives Matter and efforts against human trafficking.
"As I've gotten older, I've become more aware of inequality, my own white privilege and the disadvantages that other people have," she said. "And I've come to recognize that whether it's the tone of my voice, color of my skin or my confidence that people listen to me. Government leaders will set appointments with me where they won't with others."
"And because of this," she added, "I've realized that I can do something."
McHood knew immediately she wanted to do something after the press conference on Tuesday, but she didn't know what the climate would be like in downtown Phoenix while at home with her children. Instead of bringing them along to check out the scene, she waited until her husband got home from work to watch them.
In the meantime, she decided to get crafty. She had a bunch of scrapbook paper and asked her children to find "the ugliest" sheets in the bunch. When her husband got home, she grabbed her banners, ran out the door, picked up a friend and together they drove over to the statue dedicated to Arizona's Confederate soldiers, which rests in the state capital's Wesley Bolin Memorial Plaza.
There was hardly anyone nearby, except for a police officer sitting in a parked SUV.
"I think he was guarding the monument, which was probably a good idea in the current climate," she said. When McHood and her friend, Cynthia Lehigh, tried to tie the "second place" banner around the middle of the monument, though, the officer drove over to say they couldn't attach anything to the monument.
So McHood asked, "Well, can we lay the banners on the monument, then?"
And the cop apparently said OK.
"My friend and I are both nice, smiley white ladies, so we weren't intimidated by him, either," she said. "So we felt pretty confident."
The pair snapped a few photos and left to participate in a nearby rally. The banners were still there afterward, but they were taken down Wednesday.
McHood said she does not condone vandalism.
"I do, however, call on Governor Doug Ducey to take the Confederate monument down," she said.
Support HuffPost
The Stakes Have Never Been Higher
Related
Popular in the Community