MEMPHIS, Tenn. ― A statue here honoring Nathan Bedford Forrest, a Confederate general and later a Ku Klux Klan leader, could possibly be relocated to public land in another community instead of being part of a museum exhibit that gives perspective on the slave system he fought to defend.
The memorial honoring Forrest towers over a peaceful city park in the middle of the University of Tennessee's Health Science Center campus. The 9,500 pound brass monument, which also houses the remains of Forrest and his wife, depicts the former slave trader sitting proudly atop his horse, King Philip.
The city is contesting a state commission's decision that has blocked its removal, and one way to resolve the dispute may be to let another town take it.
"Anybody who wanted it outside of Memphis or Shelby County is welcome to let us know," Memphis Chief Legal Officer Bruce McMullen told HuffPost. "And we would consider it."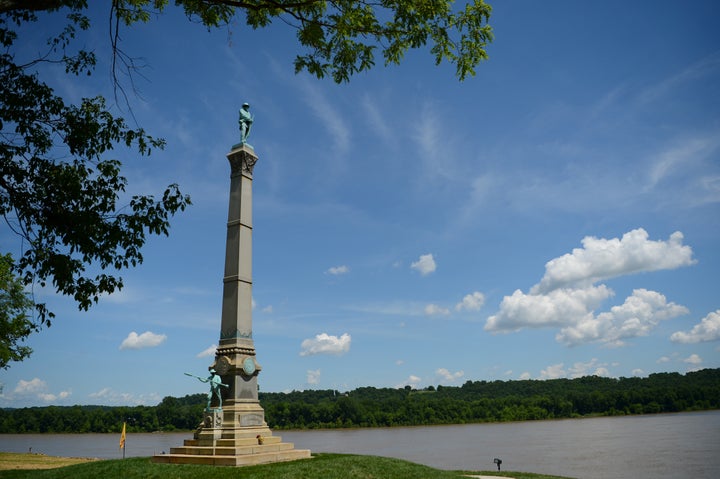 Confederate monuments previously have been relocated from one city's public grounds to another and displayed without the context on the Civil War. For instance, officials in Brandenburg, Kentucky, rededicated and placed a Confederate statue removed from the University of Louisville in their town's square.
"The way I look at it, it's part of our history," said Brandenburg Mayor Ronnie Joyner during the dedication ceremony. "We need to preserve our history."
Four Confederate statues in Baltimore were removed from their pedestals overnight. The city is still deciding where they should go, Mayor Catherine Pugh said, according to the Baltimore Sun.
Representatives for the mayor's office in Lexington, Kentucky, told HuffPost that Confederate monuments they're seeking to remove potentially could be relocated to other communities that place them in public spaces that lack context on the Civil War, though that is not the preferred scenario.
The city's initial plan was to move the statues to Lexington's Veterans Park, a public slice of land that contains other Civil War memorials, including those memorializing the Union. On Tuesday, the City Council changed the plan and set a 30-day deadline for deciding what to do with the statues, assuming a pending resolution to move them passes.
"The goal is to accurately depict the history. So as far as Veterans Park, we want to get those statues around historical context," said Russell Allen, an organizer for the group Take Back Cheapside. Cheapside is an area of downtown Lexington that was once home to a slave auction site and where the two statues the city wants to move currently stand.
"We want to get those statues around ... great black leaders, great union leaders," Allen said. "We want to tell the full story of the Civil War. "
Contextualizing the statues in this way would help educate citizens, said Steve Kay, Lexington's vice mayor and a city council member.
"I've heard from people who studied this, that [the statues] were part of the pushback against Reconstruction. We need to explain that," he said. "We had a Civil War, and then all over the South there were movements to glorify the Confederacy. And that's why those statues got placed there. The people who had been enslaved were still disenfranchised. We need to explain all that. Here's what happened. Even after the South loses there can be a whole movement to rewrite history."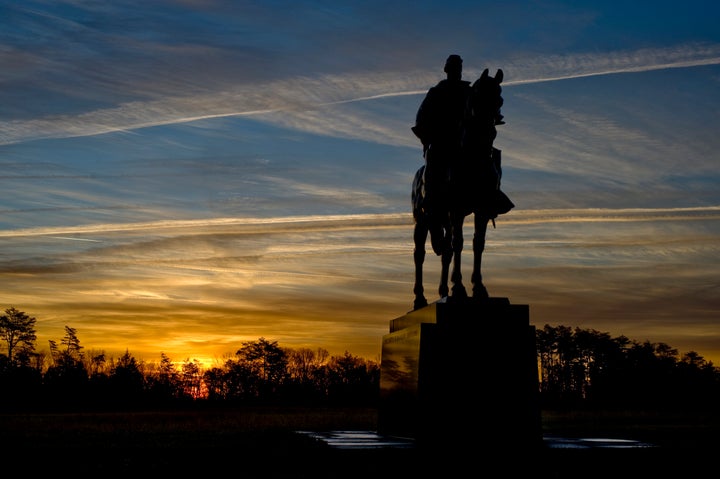 A monument removed from downtown Gainesville, Florida, on Monday could have been relocated to another city if one had expressed interest, said Mark Sexton, the spokesman for Alachua County, which includes Gainsville.
Anna Lopez Brosche, the president of the city council in Jacksonville, Florida, said she was unsure if monuments she's fighting to have removed could be relocated to another community. She added that she wouldn't support doing so.
Moving the monuments to other public spaces ― besides museums or other places that offer context on the Civil War ― defeats the purpose of removing them from their original sites, said Heidi Beirich, the director of the Intelligence Project at the Southern Poverty Law Center.
"These things are offensive," she said. "They shouldn't be near public buildings or on public land."
City officials in Savannah, Tennessee, expressed interest in the statue of Forrest after the Memphis City Council voted two years ago for its removal, Memphis Mayor Jim Strickland said. The statue still stands because the Tennessee Historical Commission blocked its removal ― a decision Memphis has asked the panel to reconsider.
"It is my understanding from the lawyer handling that case that Savannah has withdrawn that interest," he told HuffPost. "We would love it if Savannah or some other place would take that statue. If we got another city to do it, it's more likely that the Tennessee Historical Commission would approve moving it."
Savannah city officials did not return multiple requests for comment.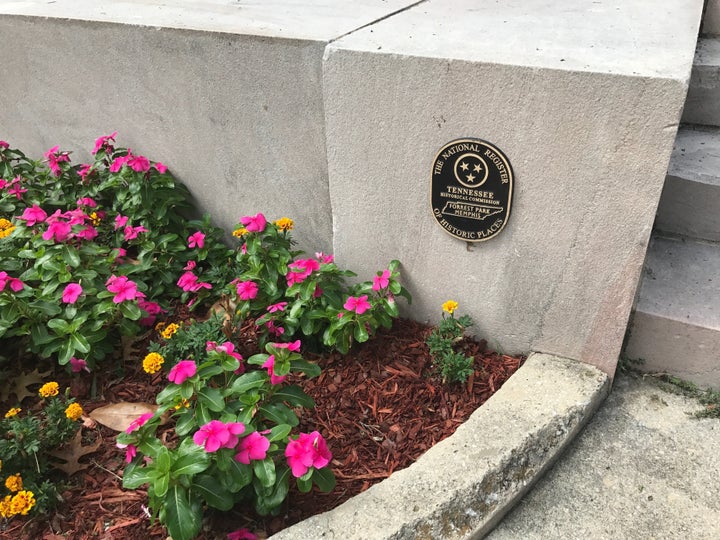 Part of the fortune Forrest amassed came from slave trading. Historians believe that during the Civil War, soldiers under Forrest's command slaughtered a predominantly black troop of Union soldiers trying to surrender at Fort Pillow in Tennessee. He also is believed to be the Ku Klux Klan's first Grand Wizard, though late in his life he renounced the group.
Forrest's legacy is why Memphis city officials say they are prepared to challenge in court the historical commission if that entity again denies the removal of the general's statue.
The Memphis City Council's unanimous vote in August 2015 to get rid of the monument was part of a national move to remove Confederate memorabilia from public spaces following the massacre two months earlier of nine black church parishioners by a white supremacist in Charleston, South Carolina.
In hopes of an approval from the commission, Memphis officials have sought out a number of places where the statue and Forrest's remains could be moved ― including the city's Elmwood Cemetery, where he requested to be buried. The officials have also approached several Civil War trusts about the statue and have not yet ruled out destroying it, said McMullen, the city's chief legal officer.
"The statue belongs in a museum," said McMullen. He added that his "first and foremost goal is to get it out of Memphis."
Travis Waldron contributed reporting.
Before You Go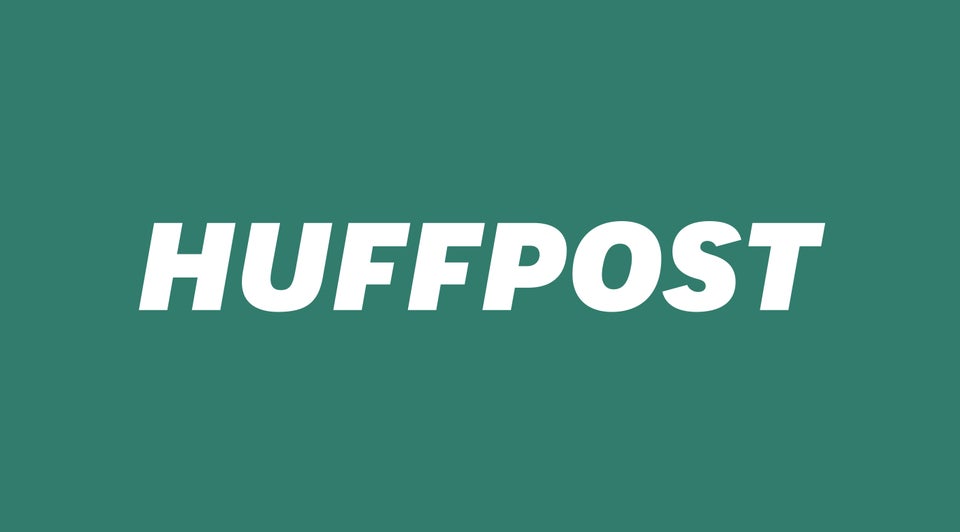 Cities Look At Removing Confederate Statues
Popular in the Community