NEW ORLEANS — A Mid-City monument commemorating the first Confederate field officer killed in the Civil War was vandalized this week.
Authorities say an unknown vandal or vandals covered the likeness of Col. Charles Didier Dreux with a white hood and spray-painted the message "Fuck This Shit" on the base of the concrete statue.
The vandalism is being investigated as a "criminal mischief incident," police spokesman Gary Scheets told HuffPost. Investigators are still trying to determine when the statue was defaced. The vandalism was first reported to police early Tuesday, Scheets said.
Located at South Jefferson Davis Parkway and Canal Street, the monument consists of a bust of Dreux atop a pedestal and was erected in 1922. A former district attorney and state representative, Dreux was killed in July 1861 during a failed attack on Union officers in Newport News, Virginia.
The text on the monument reads:
Col. Charles Didier Dreux

Born in New Orleans May 11, 1832

First Con. Officer from Louisiana

killed in the War between

the States on the field of

honor near Newport News Va.

on July 5, 1861

His last words were

"Boys steady"

Nobler braver never lived
Authorities removed the hood from the statue's head on Tuesday and covered its base with a tarp. However, someone quickly removed the tarp, exposing the graffiti to bystanders. An individual working at First Grace United Church ― situated not far from the defaced statue ― told HuffPost on Wednesday that there's since been an ongoing "tug-of-war" between people covering the monument and those who keep uncovering it.
According to central Louisiana's KALB-TV, the monument was also vandalized in January, when someone reportedly spray-painted "bigot" on the pedestal, and in June 2017, when the statue's nose was chiseled off.
New Orleans Mayor Mitch Landrieu's press secretary, Craig Belden, told HuffPost the Department of Parks and Parkways is coordinating the cleanup of the statue. It "should be completed next week," Belden said.
Dreux's monument sits across from the former site of a monument that honored Jefferson Davis, president of the Confederacy. The city removed Davis' monument and three other Confederate-era monuments after Landrieu and a group of concerned citizens pushed for their removal.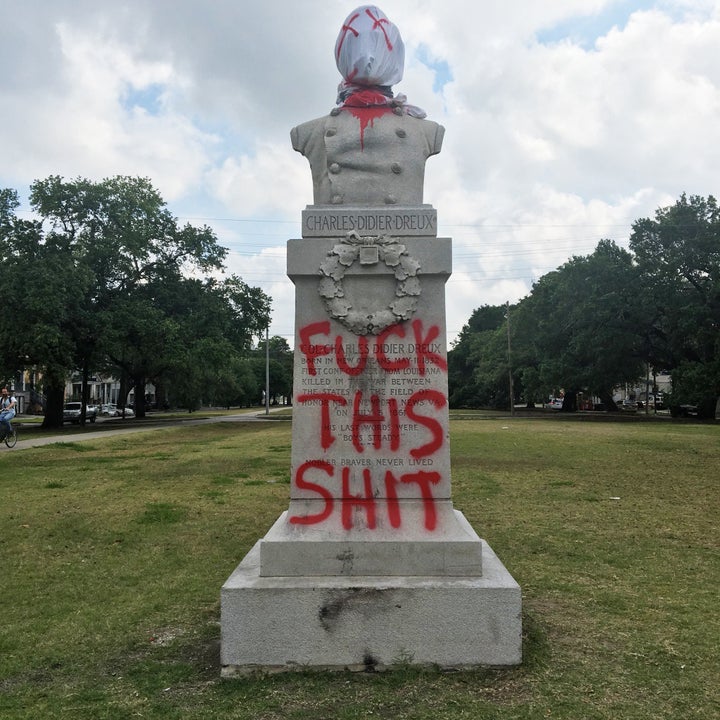 New Orleans' WWL-TV interviewed Charles Washmon, a man who claims to be a descendant of Dreux, on Wednesday.
"Personally, I don't think destroying history, by destroying monuments, is going to change history," Washmon said.
Kim Ford, a spokeswoman for the NAACP New Orleans branch, said that while she does not support what happened to the Dreux monument, she'd like to see it removed from the city.
"It's not OK for anyone to vandalize anything," Ford told HuffPost. "But I personally could care less about that statue. It needs to be removed, period. All symbols of racism and hate need to come down."
Investigators are asking anyone with information about who's responsible for the vandalism to call the police department at 504-658-6010 or Crimestoppers at 504-822-1111.
Before You Go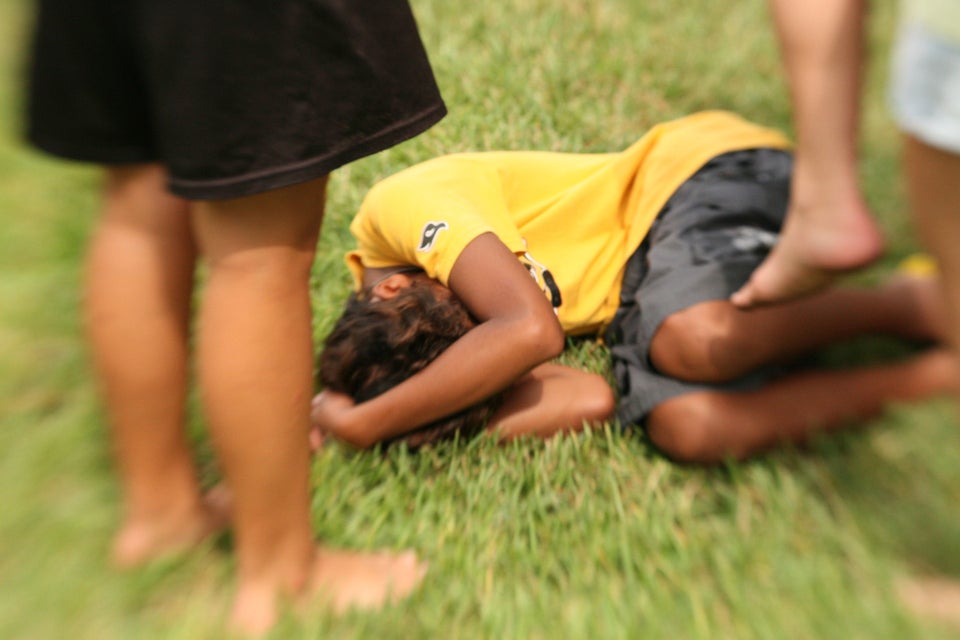 Fighting Racism And Discrimination Everyday
Popular in the Community