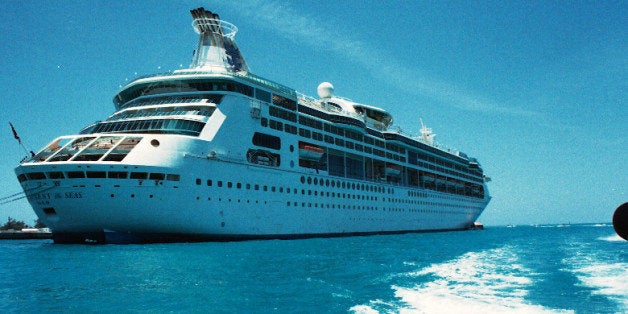 by Ondine Cohane, Condé Nast Traveler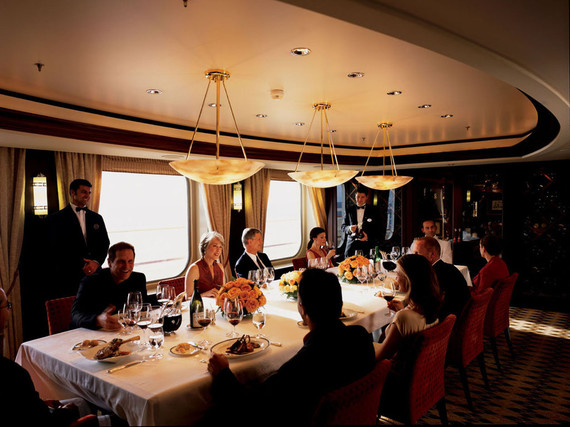 We've always been impressed by the service on Crystal Cruises' pair of luxury ships. So, we wondered, what goes on behind the scenes to make it happen? We caught up with Executive Vice President Thomas Mazloum to find out.
What would guests possibly not think to ask for that a butler will do?
Guests who haven't cruised before with us are surprised to hear that they don't have to call someone or go to the spa or tour desk to book things. That they can even have the Nobu menu served to them in their cabin. The butler is a one-stop person that makes sure that you never have to worry about where to go, so that your vacation is headache-free.
Do butlers have discretionary budget?
It depends on the request. Most requests--80 to 90 percent--focus on service. They don't require additional funding. But if they do, they call a manager. If the customer says, I want you to bring me oysters for my party, they don't need to have this approved by anyone. They have resources available for this--they just call the dining room. Most of what they need is in abundance onboard.
Okay, it's formal night, and the airline lost one of my bags and I don't have heels to wear with my dress. What would my butler do?
He would ask for your shoe size and try to obtain a pair for you. Believe it or not, we go into our uniform lockers and we have different styles of shoes for female officers that we can pick from. And one time I saw a crewmember just give his shoes to a guest. Now, on cruises that originate outside of the U.S., we start with an overnight. Ever since we started doing that, the amount of people who missed their luggage has gone down dramatically.
I was on a ship with my niece, who was two, and the cabin didn't have a bathtub, so we asked the butler for a plastic tub to bathe her in. How would this request have been handled on your line?
All of our rooms have bathtubs, so this situation cannot exist on our ships. We are by no means a Disney Cruise line but, within the luxury space, we have the most comprehensive and best youth and children programs. We have up to 200 kids on our ships in the summer and on holidays. Twenty percent of the capacity is kids in a year. When kids are out of school, we have a tremendous amount of multigenerational travel.
So we have most of these requests for equipment handled. In the unlikely event that we have a request for something that isn't available onboard, the butler would have instructed the store manager in what he would need and when.
What do you have stockpiled for families that butlers can deliver?
We have toys, crayons, cribs, and diapers. We have a couple of spare strollers. We do make baby food in the dining rooms, too. We have kids menus on popular family sailings, and we always have kid-friendly food available. You may enjoy the seafood platter, but kids are not always into that so we have the basics for them.
What are some of the craziest stories you have heard about things butlers have done for guests?
I got a phone call from a customer and he was telling me that he became ill on a ship. He had to get off in Istanbul and be taken to a hospital. When you have to go to a hospital and stay there for a couple weeks, while in a foreign country, it isn't a vacation. On the cruise, he had a senior butler who has been with us for over a decade. The butler happened to be from Istanbul and on the day [the guest] was taken to the hospital, [the butler's] leave started. He heard as he was walking off the ship that his client was going to the hospital.
He went to the hospital every day for 14 days, without asking or telling the line. He helped him to get anything that he needed, and helped him to move hospitals. I didn't know until the passenger told me later.
I heard a story that a frequent cruiser had an armchair shipped in...fact or fiction?
What happened was that the butler told us that the passenger wanted a La-Z-Boy to sit in and watch TV in his cabin. So we bought him one, and when he comes back, we put it in his cabin. We keep it in storage on the ship. And then another top customer found out about it and we got him one, too. If another customer wants to use it, it would be awkward in a standard state room, but it fits in a suite.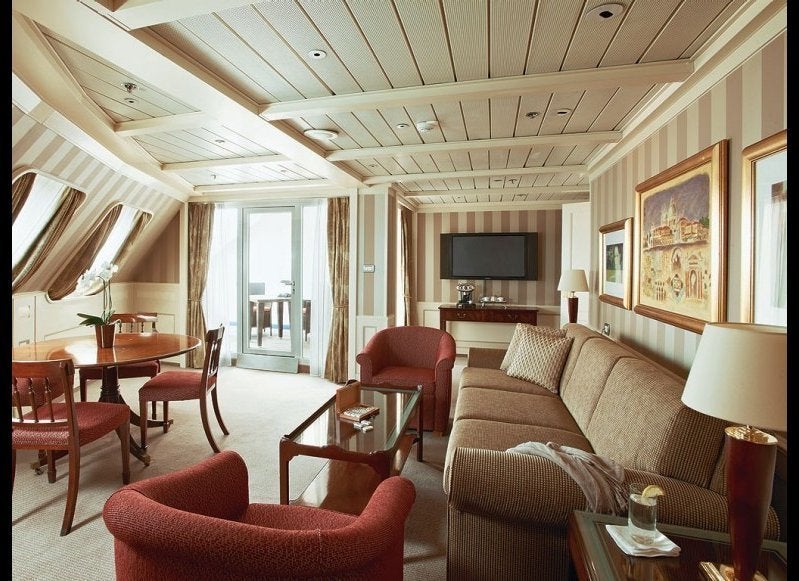 The Sexiest Cruise Ship Cabins