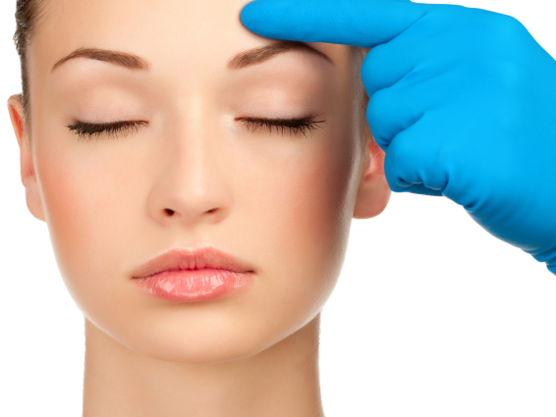 Image Source
Celebrities are doing it, your co-workers are doing it, and even your inner circle is doing it. Your besties, however, are loath to admit they've had some "work" done. Is your colleague or friend looking a little younger these days? Or is that booty of theirs seeming just a little bit tighter all of a sudden? Trust me, it's not the Zumba classes, nor is it the juice cleanse they recently powered through. They've had something done - a bit of Botox, some liposuction, or maybe a facelift -- even if they vehemently deny it. According to Aviva Preminger, MD, a NYC female plastic surgeon, she's seen it all.
The truth is that everyone hides it! Women slink in for routine procedures (with spouses none the wiser), while guys go to extreme lengths to keep their nips and tucks under wraps. I once had a male patient who snuck out of the recovery room so he wouldn't have to ask anyone to pick him up. Others enlist the services of taxis or assistants after surgery to ensure their wives do not find out. Believe me -- guys are just as vain and insecure about their looks as women are!

A little goes a long way
As hard as we try, we cannot stop the aging process. But a few Botox injections can go a long way. In conjunction with a good skin care regimen including peels, retinol and antioxidant creams, Botox can help you hold off plastic surgery for years. I have plenty of girlfriends who are simply too lazy to bother with preventative skin care. My advice to all you idle ladies --invest in a quality eye cream, because for many of us, the eyes are the first to go. It doesn't matter if you have ripped abs and the perky breasts of a 20-something-year-old, the eyes will give away your age. If this post finds you too late, a little eye lift can work wonders!
Save your skin

If you are truly serious about arresting the aging process -- stop smoking and tanning right now. Your sun-worshipping days are over, and nicotine only accelerates skin damage on a cellular level. Speaking of skin, think again before getting that tattoo. Over the years, that sexy flower tattoo can move and bleed, morphing into something less recognizable. Tattoos just don't age well and are hard to remove. I can't tell you how many times I've had to surgically remove tattoo regrets after pricey laser treatments failed to do the job.
Think of your plastic surgeon as your confessor - a confidant who guards all secrets while she discreetly removes age spots, jowly chins, muffin tops and other unpleasant markers of middle age and weight gain. You don't want to lie to us about pregnancy, smoking or even prior procedures. Most importantly, you don't want to lie to yourself about what you want to have done. Be candid during consultations. If you want 36 DD breasts that would make Pamela Anderson proud, tell us. If you're embarrassed about your lady parts, a labiaplasty is a quick and easy solution! Just for the record, we think duck lips and frozen faces are tell-tale signs of bad work, which is why it's important to vet your doctor carefully.
Always remember that you get what you pay for. I have seen first-hand some of the horrors of botched surgeries, performed in the U.S. and abroad. There are many people who bill themselves as "cosmetic specialists," who have no real medical training or expertise. I have met women who have had industrial silicone injected into their buttocks in someone's kitchen. Cutting corners on costs isn't worth it! Do your homework!

The best reason for plastic surgery is YOU
From my years of experience as a plastic surgeon in NYC, my most valuable advice is this: do not have surgery for anyone other than yourself. Getting your boobs done won't mend a failing relationship or lock-in that promotion, but it can make you feel beautiful and confident. Do it for yourself, because you deserve it. You know what? There are few better reasons than that.
Story Written By
Dr. Preminger
About Dr. Preminger
Dr. Aviva Preminger is a board certified NYC female plastic surgeon. She is Ivy League educated and serves on the board of the American Society of Plastic Surgeons (ASPS) and is President-elect of the New York Regional Society of Plastic Surgeons. She graduated with honors from Harvard. After graduating at the top of her class from Cornell University Medical College, Dr. Preminger finished her surgical training at New York Presbyterian Hospital-Cornell/Columbia, where she honed her skills under New York's leading reconstructive and cosmetic surgeons. In addition to running her boutique plastic surgery practice, she actively teaches medical students, plastic surgery residents and fellows. Dr. Preminger has a keen interest in professionalism and ethics in plastic surgery - two topics on which she has written about and lectured extensively.
Popular in the Community