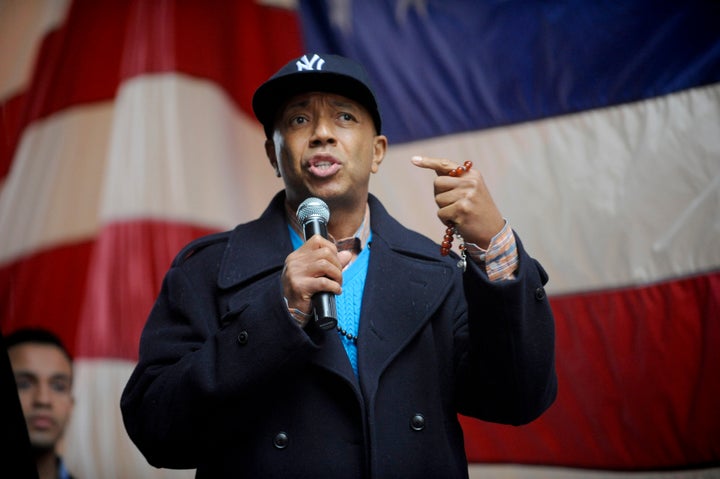 On Monday, I will be delivering the opening keynote address at the Urban Entrepreneurship Summit at Rutgers Business School in Newark, which is being co-hosted by the White House. It is a pleasure to work closely with this great president and his administration to support private/public relationships like this one. At the summit, I will join senior members of the Obama administration, business, community and academic leaders, amazing entrepreneurs, other elected officials and members of the non-profit sector in a day long program focused on creating a stronger public-private partnership that will increase minority and women owned business enterprises. This has been a life-long passion of mine, ever since I put my name on my first record and that is why I am humbled to share my story with the hundreds of people who will be in attendance.
As many of you know, it has been a very long road for me to get to where I am at today. No one believed in hip-hop or Def Jam in the beginning, and I mean no one. When I had the idea of Phat Farm, no one believed in the obvious white space that became the urban design phenomenon. And this was AFTER I had made a lot of people a lot of money. That's just how it is... No one can see your vision but you, because your vision came from God to you and you alone, so most times you are the sole torch carrier ! No one believed in the idea for a virtual bank which became the RUSH Card, and almost everyone -- with the notable exception of my visionary partner Jim Breyer at Accel (Facebook and Groupon, among many) tried to warn me off of the natural integration or post racial direction of GlobalGrind.com. I think by now you get the point. So what is the reason that those dreams came true or are coming to fruition? All that mattered is that I believed in all of these visions and allowed my imagination to run wild. That was the difference. As my great inspiration, the yogi Paramahansa Yogananda, said "the imagination is God" and the enlightened can perform miracles with faith alone, but us mere mortals have to work hard, be dedicated and resilient, to realize our dreams.
My whole life I have never stopped dreaming. We all have dreams, but here is what is different about dreams today: now is the time to dream big, because even during tough times like these, you can still make your dreams happen.
I know there's a lot of pressure outside, inside -- economic pressure, social pressure. Remember, pressure can crack pipes. But it can also create diamonds. I am inspired that even during these hard times, the entrepreneurial spirit is alive in every city across this great nation. In fact it is alive more today than ever before. It is everywhere I look -- from the barbershop to the boardroom, from the corner store to the corner office, from the college dorm to the housing projects...the ideas YOU have will make this country more competitive, more productive and more peaceful.
For the past six months I have been hearing about amazing business ideas while touring the country for my latest book, Super Rich, and people ask me on tour and on the website I founded, GlobalGrind.com, what they can do to be successful. I always say: "Do anything you want." Remember you cannot fail until you quit! Because when you follow your dream with persistence and resilience, that dream will always become a reality.
I am not saying it is easy. Right now things may be tough for you, but let's make a promise to each other. Somehow, someway, let's go to work on something you care about. That is why we are doing this summit, to figure out new ways to create opportunities for our communities. So, when you have these dreams, there will be systems in place, in your local community, supported by our government and the private sector, that you can access to help you achieve your goals.
Ok, so how do you DO IT? Start at the beginning. What do you love? One of the beautiful things about this country is that it affords you the freedom to do whatever you imagine. When you have an idea that you find yourself feeling very passionately about, then that's one you need to go after. Pursue a career because you love it, not because you think people will love you for pursuing it.
Once you've picked a vision that you feel passionate about, freeze it and be clear about it. I can't stress this enough. If you have an idea, don't wait until the next day to work on it...write it down now. Start with the big picture first, and then bring in the details. I remember a guy at a major sneaker company telling me that he always wanted to play in the NBA, because he loves basketball. The NBA only has a certain number of jobs if you want to be a player, 450 to be exact. But, there are tens of thousands of jobs working in and around basketball. So, this guy took a job working in basketball and loves it.
Now, that you have frozen your vision and are clear about it, tell the world what you are going to do. Once you share your vision with the world, you are stuck with it. Have the courage to let people expect you to make it happen. This is a good thing. Focus on that one vision and go to work to make it a reality. Then set the right goal for you. In the end, the overriding factor is whether or not you realize your dreams FOR you. Not the world. You.
So, look at your life, at your dreams, your opportunities as a blank canvas that you can paint on it any colors you want. Whether this is your first idea or your fifth company, be creative and paint the most beautiful painting ever painted. Now is the time to dream, and I am so proud to work alongside my friend, President Barack Obama to support every dream that you can imagine!
Related
Popular in the Community