Is it possible to keep your sanity, social life, sense of humor, and sustain your own business?
Heck yea! Is it easy? Heck no!
As hard as the road to entrepreneurship may be, many brave single moms do it every day. Unfortunately the title "single mom" carries a negative connotation. The "single mom" is often looked upon as the bitter women who has opted to champion a two-person job alone. Regardless of the circumstances single moms are doing phenomenal jobs raising children, running businesses and being the CEO of their lives with little to no help. One thing most single moms would confess is that they are not the down trodden dregs of society but are in fact upstanding women who deserve to be understood, respected, and valued for who they are and what they do. While each story is different, I want to dispel this myth and shed light on who the "single mompreneur" really is at the core.
Due to the recent economic recession, growth of single-mother households, increase in women's educational levels, and decline in men's earnings there has been a surge of women flowing into the work force. According to Forbes, The Population Reference Bureau recently reported that "68% of mothers with children ages six and under are in the work force".
So you ask, "Who is the single momprenuer?" I have two answers to this question. First, a mompreneur is the mother who is running her household as well as managing her own business. Second, a single mompreneur is a mother who is running her household and her business without the present help of a father or father figure.
Are you a single mom who is busy being "every woman" to everyone and everything?
Do you look in on other single mother's lives as they seem to effortlessly juggle it all wondering, "What in the heck am I doing wrong?"
Do you dread talking to the single mom at your job who is always ranting about her growing business successes?
Do you go home thinking, I need an "Iyanyla Fix My Life" intervention immediately?
Well if you answered yes to any of the above questions, this is for you!
So here's my confession...I too have answered "yes" to any of those questions throughout my mompreneur journey. The truth of this matter is almost every single momprenuer is running around like a chicken with its head cut off. Now, the beauty in it is, no matter how crazy things may get, WE DO NOT STOP! WE DO NOT GIVE UP!
As a single mom running a progressively affluent business while working a full-time position, some days I do not know if I am going or coming. Let's just be real. Managing business, raising babies, and finding balance is not a job for the weak at heart. For this alone, you deserve a pat on the back, a dozen of roses, and a full body massage!
There are a few things I've learned and mastered along the way to help with maintaining a working internal balance:
1. Nurture yourself. If you are not well, your children nor the business will be well.
2. Adopt the process of meal prepping. For example, make a large pan of lasagna and freeze it. Cook it for dinner throughout the week. (This is a life saver.)
3. Only volunteer for what you can realistically do. Review your schedule frequently to find energy wasters. Fill the gaps with useful business & life activities.
4. Team up with other single moms and share tasks. (Watch The Single Mom's Club for ideas.)
Much like every parent, single moms work tirelessly to make sure the children are cared for properly. On the contrary, differing from coupled parents, we are tasked with shouldering the burden alone. And that is okay!
Throughout my journey I've learned to lessen the stress by mastering the art of letting go of limiting beliefs, including: self-judgement, desires for perfection, feelings of lack, and self-sabotaging language. Focus on the things you do well, live by your own schedule, and be the best single momprenuer you know how to be!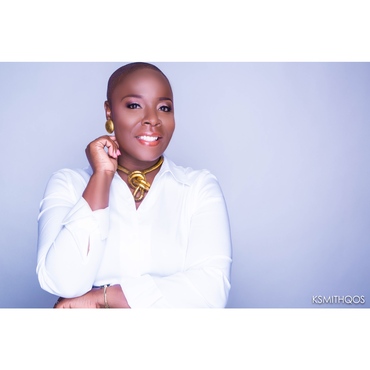 Jotina is no stranger to loss, failure, and hardship. Her story of losses and triumphs evokes change across the world as she is an International Speaker. She is trained in mind mapping, positive psychology, visioning, and spiritual development. Her creative approaches to create change and produce sustainability are truly world class change agents. Check out www.jotinabuck.com for more details on her Amazon's Best Seller Change Your Language, Change Your Life: Discovering What You Can Say Differently Today to Change Your Tomorrow and for details on her Life Change Workshops. For booking email info@jotinabuck.com. Be sure to follow on social media @jotinab.
REAL LIFE. REAL NEWS. REAL VOICES.
Help us tell more of the stories that matter from voices that too often remain unheard.