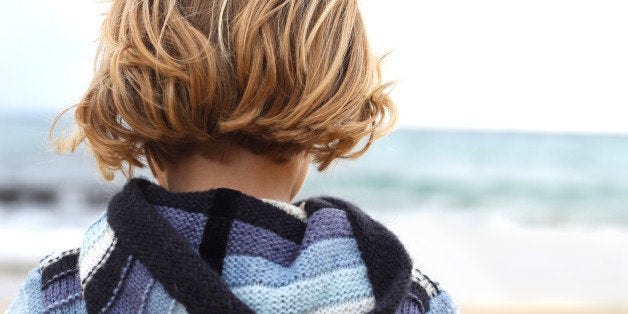 You can't convince me not to homeschool my son using the socialization argument. Not because I believe the changing educational landscape is making the brick and mortar class room obsolete. Not because I believe brick and mortar group learning environments kill creativity. Not even because we want to customize our child's learning to incorporate our ethnic background, serve our children unique interests, stay in control of our own time, and include basic real life skills and experiences as part of our educational plan.
You can't convince me not to homeschool my son using the socialization argument because I believe a brick and mortar school is not a magic recipe to a socialized child and does not offer any proven benefit over being schooled at home.
What do you mean by "socialization argument"?
It may have many meanings to many different people but what I am calling the "socialization argument" is the commonly over-voiced belief among people (currently chief among them, my mother) that homeschooled children are being denied (nay, robbed) of the opportunity to become "socialized" with other children by attending a brick and mortar building and sitting in a classroom to receive educational lessons.
My mother recently admitted to me that she thought I was a bizarre child. I think she admitted this to me because she is becoming frustrated with the fact that I cannot be convinced not to homeschool my son using her version of the socialization argument.
I firmly believe that a school is not a magic recipe that will create a socialized child and I am living evidence that the socialization argument is flawed. I also believe that the already strained school system will not be able to provide as many educational options, methods of learning and one on one attention as my husband and I can homeschooling together.
I was a public school child.
I started elementary school at 4 and 1/4 years old, not because I was exceptionally bright, not any brighter than any other 4-and-1/4-year-old little girls, but rather because everyone in the house worked. I grew up in a working middle class family. My mom moved in with my grandparents after her divorce and once she left the military to be closer to family and for the extra help taking care of me.
But everyone worked, so they tried to put me in public school but I was only 4 and 1/4 so they would not take me. Redshirting wasn't even a consideration, though it probably would have helped in my case. They needed someone to take care of me during the day and school was it. So they put me in private school.
Within two years the school closed and I entered public school. In hindsight, piecing together accounts from family members and what memories of a parent-teacher conference in third grade I am not currently actively blocking out, somewhere along the line, I collected a backpack full of issues and was generally a "bizarre child."
I wasn't a social butterfly.
I was not good at understanding people.
My mother tried to discourage me from being unusual. Took me to church, tried to channel my energies into painting classes where I could be with other kids but I continued to devolve.
I continued and completed my public school education and obtained my high school diploma. I managed to stay out of trouble and later completed my BA at a brick and mortar college. I got a job and later returned to the educational system and obtained my MBA online.
I am still not a social butterfly.
I am still not good at understanding people; maybe I never will be.
Obviously, I am a "bizarre child" and of course am the only ONE single example of a person who did not benefit from being around other children and socializing in a school environment.
I understand the value of being forced out of your comfort zone. I think everyone should do it, at their own pace and from their own desire.
What I learned, and what I'm teaching my son
What I learned through all those years of education was that I felt best learning one-on-one. I was most comfortable at home and figuring things out around my coffee table and later in front of the computer. Being in a group did not help me learn or learn to be around people, it made me feel isolated and alone.
I did best at my MBA, completely online at my own pace meeting with my teammates only as needed. Maybe it's because I was older, or maybe I would have benefited from learning that way all along, but either way, I want to offer my son the choice.
I want to teach my son he can learn about any subject his mind is ever curious about. I want to teach him HOW to learn about anything -- not just remember facts, but how to do things and find answers and figure things out.
I want to foster his curiosity and desire to learn, not box him in to learning only what is in the book.
Will I ever be convinced not to homeschool?
Yes. I can be convinced not to homeschool.
If my son should ever ask to attend a brick and mortar school, I will be the first one at the principal's office the next day enrolling him in school.
But I won't be enrolling him for socialization or any other excuse. It will be because it is what he wants, and what we as a family believe is best for him and for us.
Like Us On Facebook |

Follow Us On Twitter |

Contact HuffPost Parents
Support HuffPost
A No-B.S. Guide To Life
Related
Popular in the Community