I was surprised when I picked up a copy USAToday and saw an item that cited me as "The first travel blogger." I doubt it, though I was early to the game, not long after Al Gore invented the Internet. In 1993 the term "blogger" didn't exist, so what I was posting was a real-time serialized account of my travels. If that qualifies, then perhaps the first travel blogger was Henry Morton Stanley, who sent dispatches back by couriers from the dark heart of Africa as he sought the missing David Livingstone. The world waited breathlessly for each new episode of his true adventures, often published weeks apart by the New York Herald, whose circulation soared with these accounts that shared glimpses of an unknown world.
My beginnings were modest by comparison. For years I had produced an annual catalogue of adventure travel trips my company, Sobek, offered. It was a dream book of far-away places and itineraries that could get you there. It took ten months to create each catalogue, and most of our marketing budget, and it was expensive to mail. Yet, it was the best tool in our box for convincing the un-initiated that adventure and travel were worthwhile endeavors, satisfying ways to spend valuable vacation time and money.
Before Sobek, most vacations were of the horizontal type....getting to a beach and sprawling under the sun. I did my share growing up, as my folks trooped the family off to Rehoboth or Bethany Beach for a fortnight every August. What I realized was that more often than not we returned sunburned, bloated, tired, and ready for a vacation from our vacation.
Sobek offered an alternative. We began by offering trips down the wild rivers of Africa, which we had pioneered in a series of expeditions. We expanded to the Euphrates in Turkey, the Indus in Pakistan, the Bio-Bio in Chile, the Watut in Papua New Guinea and on. Then we expanded our activities, to trekking, diving, kayaking, skiing, horseback riding, biking, ballooning, adventure cruising, and on, I wrote articles about most of these adventures, as much to communicate the wonders and joys of this type of travel as to satisfy a personal itch, and to revisit what had been profound with a second, more reflective interpretation. These were not serialized accounts, but rather full-bodied narratives, and like a trip itself, with the natural arc of a beginning, middle and end. They could be read in one sitting, and if so inspired, a reader could pick up the phone and book a trip with us.
I was a keen evangelist for this kind of travel. I knew how transformative and positive these adventures were. I had witnessed my own change from a shy, hesitant unsure brume to someone quite different, and better, I believed. I had found purpose, confidence and vision.
But it was more than just personal growth. This kind of active travel promoted interaction between different cultures and environments, which in turn stimulated respect and empathy. This kind of travel was not just good for the soul, but for the planet.
I was a passionate proselytizer, and carried a satchel of catalogues wherever I went, handing them out indiscriminately, and like a Mormon missionary, trying to convert every passerby. But more often than not eyes glazed, excuses were made, and I was left alone in the trophy room.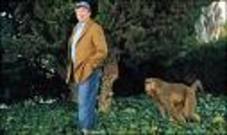 Part of the problem, I believed, was the limitations of the catalogue. How could we adequately describe the power and the feeling of a three-week trek through the Himalayas in a couple of paragraphs, and a thumbnail photo? It was a pathetic simulacrum compared to the real thing.
So, when, in 1993, I read that Tim O'Reilly launched something called The Global Network Navigator (GNN), the first commercial web publication and the first web site to offer clickable advertisements, I drove up to Sebastopol in Sonoma County, booked myself into a B&B, and skedaddled over to the O'Reilly and Associates headquarters. I worked with Tim and his team, and in a few weeks we launched what may have been the first travel website, www.mtsobek.com . Nothing would ever be the same.
I was most excited with the dimensionality and spatial capacity of the web in regards travel. Where once we were confined to a single photo and a few lines of text to describe the emotional resonance of a place and experience, now we had near infinite space to convey slide shows, videos, audios (snow crunching; camels braying; gamelan music), and whole narratives to share. It was the closest thing to being there, and eliminated a raft of barriers.
But, it still wasn't real time.
So, I decided to travel to the next level and create live coverage of one of our signature adventures: a private passage to Antarctica. It wasn't easy. We needed a portable Inmarsat satellite system, which I flew to Ushuaia, Argentina, and mounted on our boat. The signal, so far south, could barely reach the birds, but it did, and we set out on a two-week expedition in which we reported regularly with daily dispatches, photos, video, and live chats. Anyone, anywhere with an internet connection and a computer screen could virtually join our voyage. The site we created still serves today: http://terra-quest.com/
There was no name for what we were doing, but today it is called blogging.

The exercise was a success, and was considered to be ground-breaking. So much so that Melinda French Gates invited me to visit her at Microsoft in Redmond, Washington, where she asked me to join the company and create and oversee a travel site that would feature authors filing regular reports from around the world. Michael Kinsley had just joined to launch Slate, and he was dispatched to persuade me to join the mission. I did, and founded Mungo Park, perhaps the first on-line travel magazine. What a heady time this was. We covered the first descent of the Tekeze in Ethiopia, a crocodile infested river that boiled through the deepest gorge in Africa.
We sent the likes of Martha Stewart, Tom Clancy, Mariel Hemingway, Jon Krakauer, Lyle Lovett, Jay McInerney, Stefanie Powers, Tom Robbins, Ziggy Marley, Jean-Michel Cousteau, Princess Fikre-Selassie, Nathan Myhrvold, Shari Belafonte, and many, many others to the far-flung and outrageous (Dr. Ruth to the Islands of Love).
But, it didn't make money, or at least enough, and after a good run it was morphed into another Microsoft property, a nascent on-line travel booking site that would become Expedia.
I became Expedia's editor-at-large and continued to travel and upload stories and media from all manner of coordinates. And I launched more sites that took advantage of the technology and talent and delivered compelling travel interpretations from scores of writers in the field: Well-Travelled for Slate; Great Escapes for MSNBC, First & Best for MSN, Richard Bangs' Adventures for Yahoo, and RichardBangs.com for White Nile Media.
Now, of course, there are thousands of travel bloggers....the tools are there, and getting faster, cheaper and better all the time. And this is a good thing, as everyone who shares the profundity, the psychic and spiritual richness, and the insights of travel with an audience, like smoke across a border, seeps compassion, meaning and understanding into a wider consciousness. And inspires more to get out the door and explore.
Somehow, through this span I survived the mustard gas and pepper spray of evolution, and am now a seasoned veteran. And the table is today so deliciously full it feels like La Grande Bouffe, stuffed with richly rendered tales and with blogged arteries. But what could be better?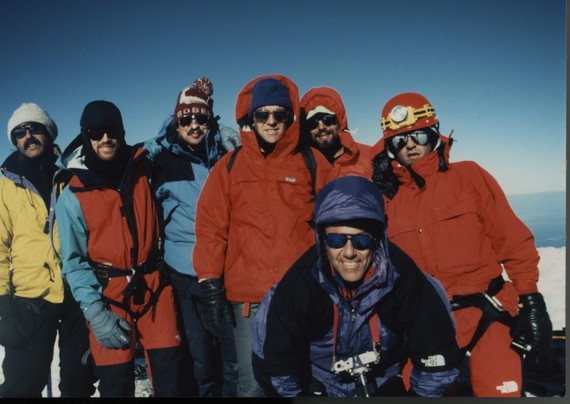 Support HuffPost
A No-B.S. Guide To Life
Related
Popular in the Community