Stephen Hawking, the visionary British astrophysicist, has been a source of inspiration for me and an example to follow since my university days. "A Brief History of Time" is the title of his most famous work, and today I am borrowing it to tell you about my first eight years in the work world, during which I matured from a new graduate in engineering into a professional woman with a career in IT.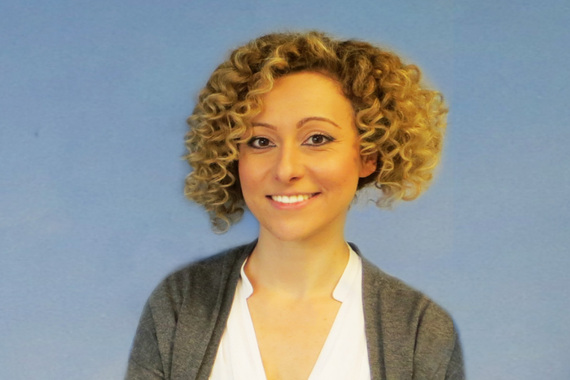 I came across Accenture, a global professional services company, almost by chance. While I was working on my thesis in a small laboratory in the Nuclear Physics Department, a friend of mine who had recently graduated dropped by to see me. She was very excited because she had just been accepted to a training program to prepare her for a future as an IT consultant with Accenture at their office in Naples. While chatting, she suggested that I should send my CV too-maybe we could embark on this journey together.
Her timing couldn't have been better. I had only just turned down an offer to study for a Ph.D. at the Massachusetts Institute of Technology (MIT) and had made up my mind that a university career was not for me. I had decided that I wanted to build something in the corporate world. My interview went well, and so I began my adventure in information technology, a sector that was completely new to me, but where the initial training period helped me to settle in easily.
Right from the start, I interacted with managers and people higher up who were very impressed with me and with my capabilities. These reactions were instrumental-and still are today-in pushing me to overcome my insecurities and limits. If I look back to the early days, I see a shy student with her head in her books. When I look in the mirror today, I see a confident young professional determined to grow her knowledge every day and realize her ambitions.
Now that I am also married, it's not always easy to jump from planning a business trip to organizing dinner with my family. However, our flexible work hours and the collaboration and availability of my team allow me to schedule my work and free time fairly smoothly.
Over the years, many colleagues have become personal friends. Collaboration and friendship are very important for me and help me to work better. Both these values lighten the burden of our heavy workdays and add a smile. I have happy memories of the assignments I have been on so far: in Germany for my first major project, and in Milan and Turin for more recent demanding work. These were without doubt the most rewarding experiences from a learning point of view because they allowed me to measure myself against professionals from our client companies, learn to better organize my work and manage stress.
While on assignment, I sometimes find myself the only woman in an otherwise all-male environment. I've never had a problem with this, and it has never bothered me. I take part fully in the team spirit that naturally forms at the end of a hard day's work, when you still want to hang around with others and lighten up with a bit of humor while enjoying a great pizza together.