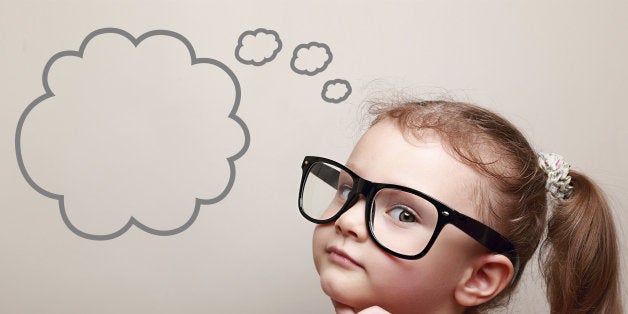 One day as I was preparing dinner for my little one, she began to tell me about her upcoming tests that she was preparing to take. She had received a notice from the school that they wanted to test her for the talented and gifted program but just needed my consent. As I was explaining what the letter meant, my 6-year-old looks at me and says, "Mommy you know this is going to be so easy for me because I do well in school anyway." I looked at her with the biggest grin a mother could possibly have and asked her, "How do you know it's going to be easy?" She smiles and says, "Because I have confidence that the test is going to be easy so then that means it's going to be easy."
As simple as that, she has confidence that she is going to do well on the testing simply because it's ingrained in her mindset.
Confidence is required in almost every niche and field as it provides a person with a state of achieving anything. It is not a one-time thing to achieve but a constant and gradual process and effort to gain that mark. Although, parents have the most integral role in introducing the confidence into their child's mindset, they must raise their children by providing them such an environment that inclines their self-esteem level. In this manner, a child is known about their strengths and how to use them later in life. This confidence also enables them to escape any shyness and hesitation.
Self-Respect
By introducing confidence, it is highly probable that the child will enable itself to embrace self-respect. This self-respect will eventually lead them to spend their lives with more happiness and also help them to recover or tackle any difficult situation. Self-respect kills the feeling of despair and prevent from being in a state of depression. Through confidence, there is always a hope that pushes the person to continue its efforts.
Lack of Confidence Leads to Behavioral Issues
It is amongst the facts described by the experts that the most of the behavioral issues are associated with the lack of confidence in childhood. Parents scolding too much leads to dismantle the psychological state of confidence and put the child in a state where they fear to try new things. By shattering the confidence, children lose their ability to be creative.
Dual Effort
It is important to give love and attention with equal intensity and enthusiasm by parents. The child must feel the compassion from the parent then match their efforts with reaching for greatness. Both the parent and the child must play their role to not to confine the thoughts of a child up to a limited point but to think beyond that.
Move Past the Past
It is recommended for the parents to move past their past and raise their child with full confidence. Although it is important what has happened in the past of the parent, it is more so important to develop the confidence skills so that you can teach your child out of a place of abundance instead of lack. More effort should be made to confront your past, move forward, and concentrate on the future of the child. The future of your child depends on how you shape their mindset. Make confidence a mindset that is the go-to for your child.