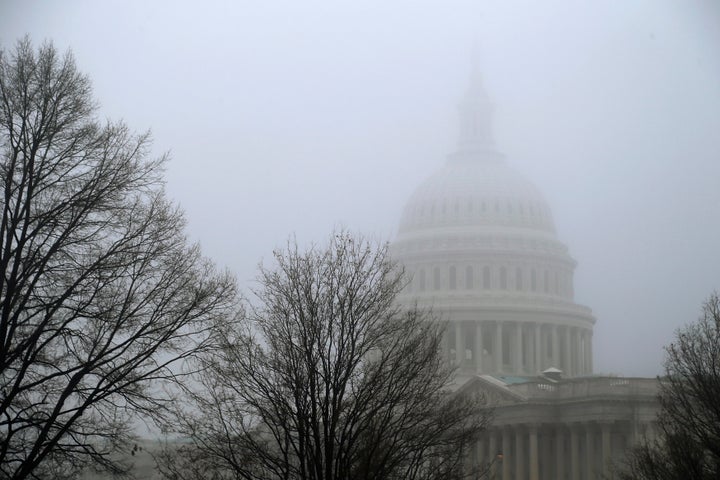 WASHINGTON -- While Americans search for answers to the country's latest horrifying mass shooting, one institution they probably won't look to for solutions is Congress, if the latest Gallup poll is any indication.
According to the pollster's annual survey of Americans' confidence in major institutions, only 9 percent of respondents report "a great deal" or "quite a lot" of confidence in the lawmaking body. It's the only institution of the 15 surveyed in which most people polled -- 55 percent -- express little or no confidence.
"Congress has the ignominious distinction of being the only institution sparking little or no confidence in a majority of Americans," the study's author, Jim Norman wrote.
But Congress can take a little bit of encouragement from the survey, which sampled more than 1,000 people in the first week of June. Nine percent is better than the 7 percent confidence rating the institution scored in 2014, and the 8 percent it scored last year.
Overall, the lack of confidence in Congress reflects a decade-long dip in how citizens feel about most major U.S. institutions, with the average confidence score falling from 38 percent in 2006 to 32 percent in 2016.
The institution that scores the best marks for public confidence is the military, with a 73 percent rating. Next is small business at 68 percent, followed by police at 56 percent.
Another institution in no position to brag is the media. Since 2006, the percentage of respondents expressing "a great deal" or "quite a lot" of confidence in television news has fallen from 31 percent to 21 percent, and confidence in newspapers has fallen from 30 percent to 20 percent. The silver lining for the media is that around 40 percent of Americans still have some -- if not a lot -- of confidence in TV and newspapers.
"Americans clearly lack confidence in the institutions that affect their daily lives: the schools responsible for educating the nation's children; the houses of worship that are expected to provide spiritual guidance; the banks that are supposed to protect Americans' earnings; the U.S. Congress elected to represent the nation's interests; and the news media that claims it exists to keep them informed," wrote Norman.
Popular in the Community