Kids everywhere are getting ready for back-to-school. I thought it'd be a great time to share an awesome little girl's story. 7-year-old, Amelia Sholty, is a client of mine at Transitions Hair Solutions in New Jersey. Amelia has alopecia totalis, which is an autoimmune disease causing complete hair loss all over the body.
Amelia is a spunky, smart, and beautiful little girl. She brightens up the entire office when she visits. I first outfitted Amelia with a wig back in December. Since it was her first time wearing one, we chose to go with a curly human hair wig. It was just above the shoulder in length to recreate a look close to Amelia's own hair. Our goal was to make her as comfortable as possible in her new wig.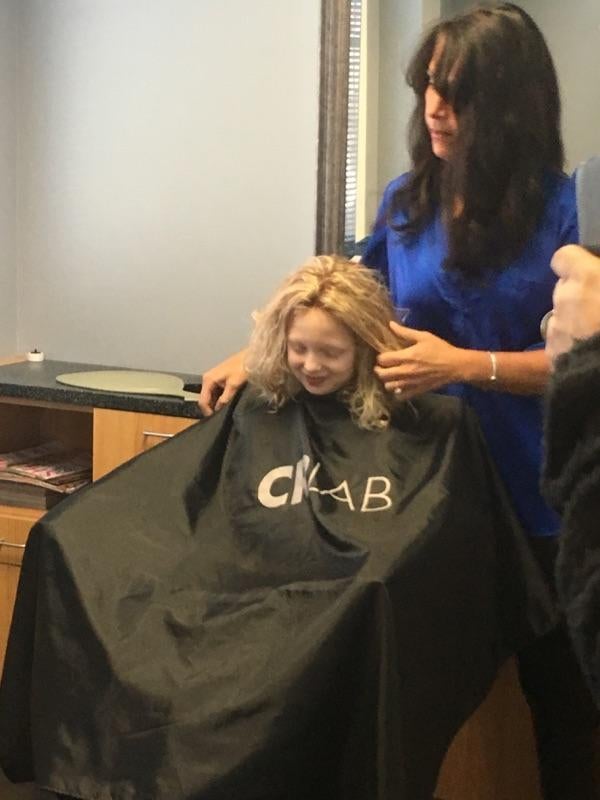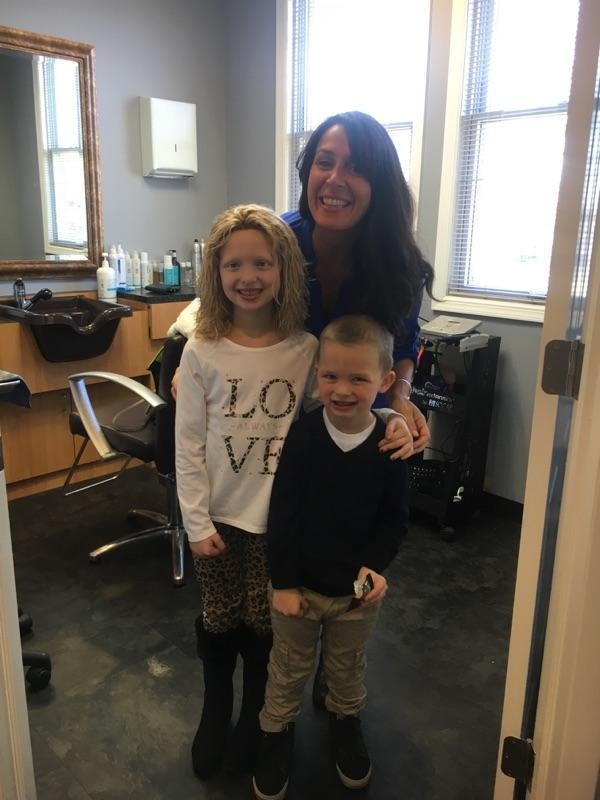 At Amelia's age she is still growing rapidly. Her parents were not quite ready for a more permanent hair prosthesis such as the CNC from Cesare Ragazzi Laboratories. The CNC is made to specific scalp measurements using 3D mapping and printing technology. Although, it is a great option for kids, teens, and adults, Amelia's parents felt it's an option they'll consider when she is older.
To give Amelia more options, her parents decided to outfit her with a second hair piece in the spring. This new one is lightweight made with human hair and a hand tied cap for a natural scalp look on top. It has a small lace front to mimic a hairline. There are panels in the wig made with highest quality silicone, which grip to the scalp for activity without the use of tape. It provides a secure comfortable fit. It's made for women and children with very little or no hair at all.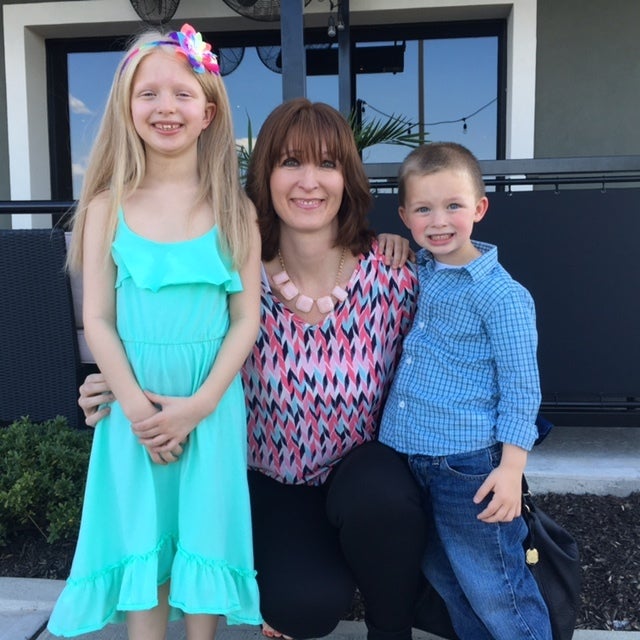 Amelia has been rocking her latest hair piece all summer long getting used to the longer locks. Summer break is a great time for children who suffer from hair loss to try something new. They can play around with different looks and see how it fits into their lifestyle before heading back to a busy school schedule.
Amelia's parents have done an excellent job cultivating her confidence during the summer break. Here are some key things I think other families dealing with children's hair loss can take away.
Expose kids to role models
This summer, Amelia's family took her to the Children's Alopecia Project conference in Las Vegas. She was able to meet Kevin Bull from the television show 'American Ninja Warrior'. Bull has alopecia too. Amelia watches the show and is a big fan of his. Meeting someone from T.V. who has alopecia was really exciting for Amelia. Exposing kids to success stories can have a major impact on them. They'll learn that their hair loss condition shouldn't hold them back in achieving their dreams and goals. This is exactly the kind of motivation a child heading into a new school year needs. Amelia's mom says the experience was very reassuring for. Plus, she has a cool story to tell her friends. "The most important message from that conference was be yourself," said Amelia's mom Maria Sholty.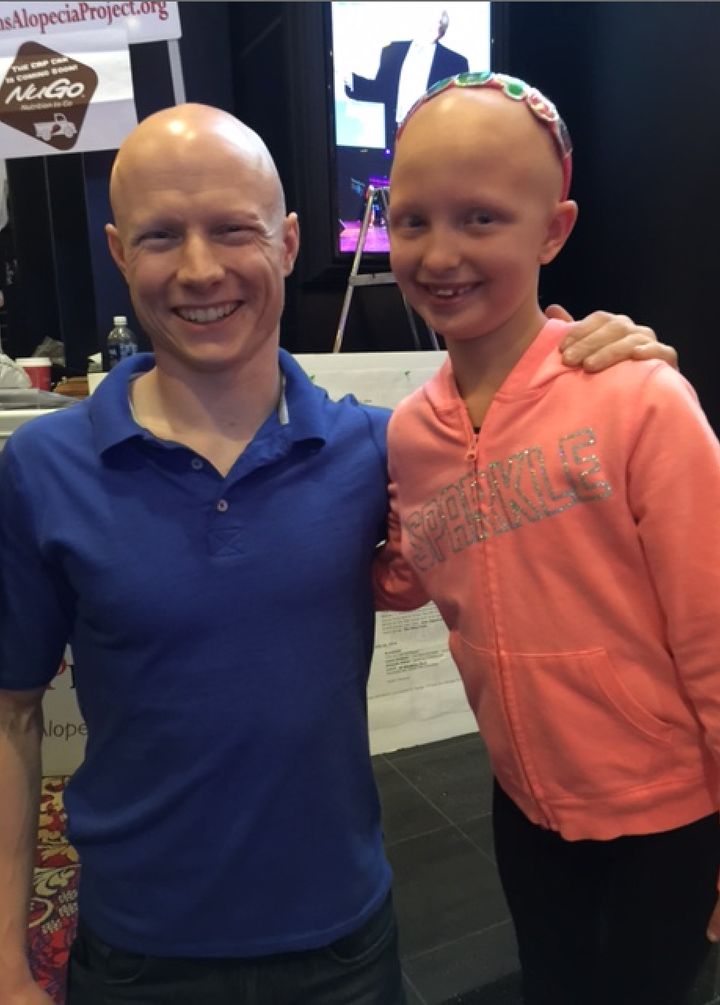 Give them freedom and flexibility
Amelia also spent part of the summer at a day camp in New Jersey. And guess what? She didn't wear a wig during camp. "She said I want to be free. I don't want to wear it. I want to be au natural," Maria Sholty said. Amelia's summer camp involved a lot of swimming. While her wig is high quality, consistent exposure to chlorine could've had an impact on it. Giving young children the freedom to wear a hair piece when they want to, while going without one when comfortable, is ideal. Kids are still learning what works for them. They should be given the freedom to test out different situations to see when they feel best in a wig and when they'd rather not have one on.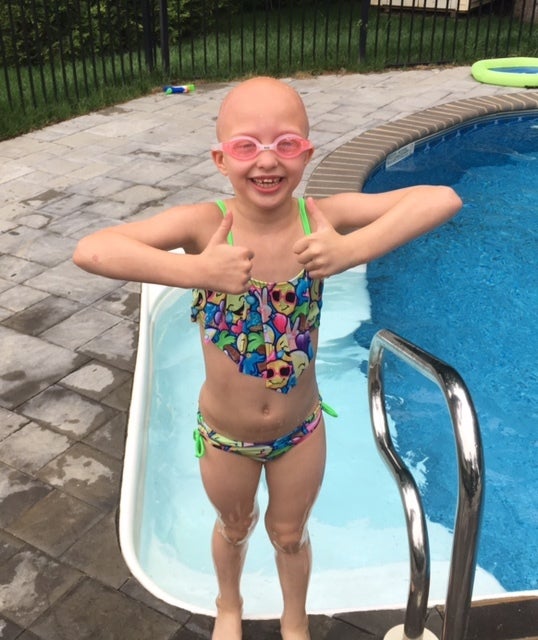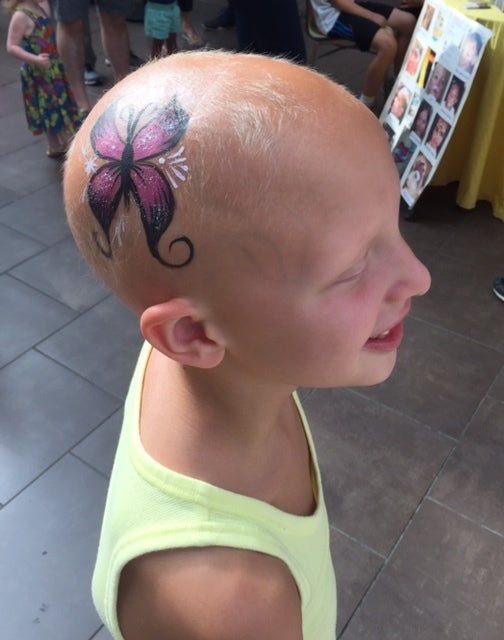 Create a supportive community
Before Amelia went to day camp this summer her mom touched base with her friend's parents and the camp's councilors. She told everyone Amelia wasn't going to wear a wig and was a bit nervous. Amelia's mom says on the first day all her friends came over and gave her a hug. Maria Sholty also explained to the other kids that Amelia's body is simply allergic to her hair. She is not sick. This is something the Sholtys also did at the beginning of last school year by sending a letter to Amelia's new teacher with information on Alopecia. They intend on doing something similar this year. This way everyone knows what to expect. Nobody will be shocked if Amelia decides not to wear her wig one day, or if looks different one week than it does another. It gives everyone the information upfront and helps foster a supportive community for the child.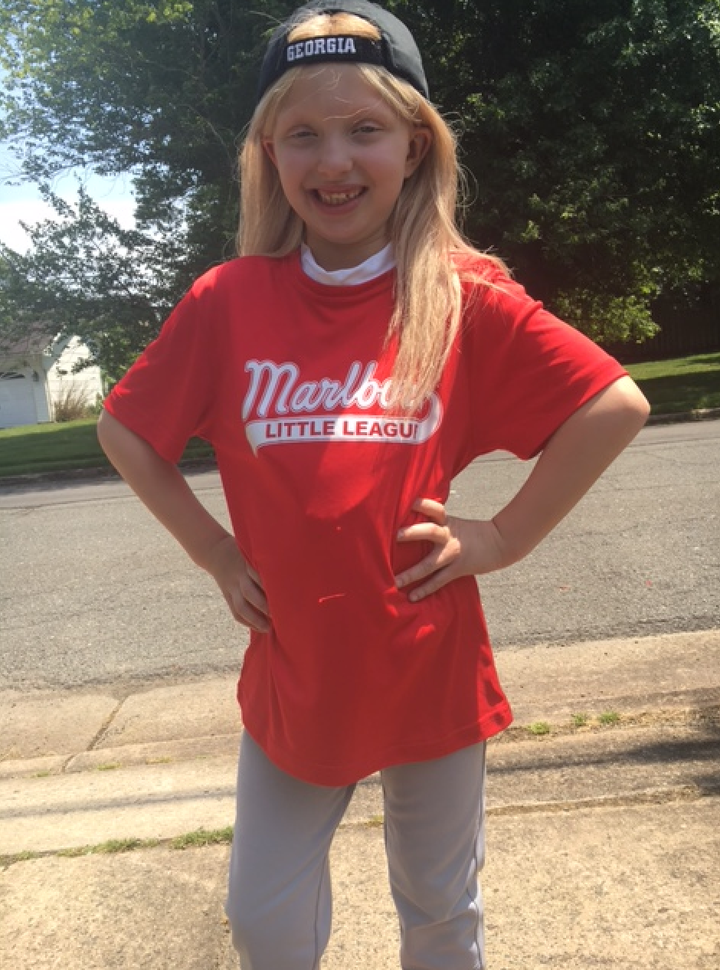 Amelia's been dancing, swimming, and enjoying all the summertime fun a kid her age should. She loves her wig, but is just as comfortable without it. Her mom says having the option to be herself is what it's all about. With this kind of confidence, there's no doubt Amelia will rock the second grade. Good luck, Amelia!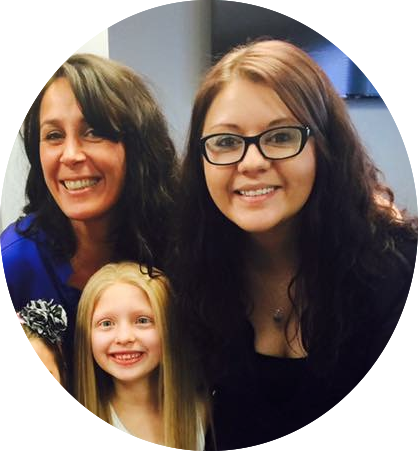 Related
Popular in the Community