WASHINGTON -- Republicans at a House subcommittee hearing this week objected to a 2010 law that targets conflict minerals from Central Africa, saying it places too many regulations on U.S. businesses and hasn't accomplished enough since it went into effect.
"Some of us may pat ourselves on the back and say, 'Well, we're making sure we're not using their minerals,' but we're only hurting the people of the Congo," said Rep. Marlin Stutzman (R-Ind.), who called the law "a massive paperwork burden on U.S. companies."
Profits from mining of lucrative minerals in the Democratic Republic of the Congo (DRC) have helped fund a brutal conflict between rebel militias and government troops that has claimed more than 5 million lives since 1998. For those who live in the conflict areas of eastern Congo, the threat of rape and mutilation is constant; both are used as weapons of war. In the isolated mining camps of the region, men and boys often work in debt bondage or outright slavery. Above ground, women and girls are even more vulnerable to the violence, and desperation forces many of them into the commercial sex trade.
The conflict minerals law originated with then-Sen. Sam Brownback, now the Republican governor of Kansas, who argued in 2008 that "with 1,500 people dying a day [in the Congo's civil war], there is no room for turning a blind eye on this matter." Bolstered by the support of United Nations experts and human rights groups, Brownback's plan became law two years later, as Section 1502 of the Dodd-Frank financial reform legislation.
Mines in eastern Congo produce tin, tungsten and tantalum, which are used in a wide variety of consumer electronics, everything from videocameras to hearing aids and laptops. Gold is considered a fourth conflict mineral in the Congo, where its value per ounce makes it a highly desirable commodity for smugglers.
The federal act requires publicly traded companies to verify whether their supply chains contain minerals mined in the conflict-ridden parts of the DRC and to file a report with the Securities and Exchange Commission. The goal is to cut off a major source of funding to the rebel armies that terrorize wide swaths of eastern DRC.
Over the course of two hours, the members of the committee and witnesses who opposed the conflict minerals law made textbook arguments for deregulation, starting with the claim that Section 1502 placed too great of a burden on U.S. corporations, making them less competitive and limiting their ability to create jobs.
Rick Goss, a lobbyist with the Information Technology Industry Council, described how "countless companies are fulfilling redundant paperwork obligations ... writing reports and scheduling audits," in order to conform to the regulations, which he said, "yield few, if any, benefits to the people of the Congo."
Goss was one of three witnesses who expressed significant doubts about Section 1502, although, like everyone else at the hearing, he was careful to say he endorsed the overall goal of peace and stability in the region.
David Aronson, a freelance journalist, and Mvemba Dizolele, a fellow at the free-market Hoover Institution, testified that the real victims of Section 1502 were low-level workers who lost income -- in this case, Congolese miners who earn about two dollars a day in conflict-zone mines. "The law imposed a de facto embargo on mineral production that impoverished the region's million or so artisanal miners," Aronson said.
The only witness who supported the law on Tuesday was Sophia Pickles, a DRC specialist at Global Witness, a group that works to end natural resource-related conflicts. Pickles stressed that Section 1502 was a first step, not a panacea for decades of war.
In the first year after Section 1502 was passed -- but before its regulations had been finalized -- mineral exports from an especially dangerous area of eastern DRC dropped 75 percent, according to Sasha Lezhnev of the Enough Project. Meanwhile, major electronics manufacturers were scrambling to verify that each step in their supply chains was conflict minerals-free. Pickles told the committee that Apple completed its verification in 2010 and Philips in 2012. In April of this year, Hewlett-Packard also announced the names of all the mineral-processing plants it works with.
As tech industry giants have begun to adopt new ways to avoid contributing to the Congolese civil war, international trade experts say this will have a trickle-down effect on their suppliers and, in turn, the companies those suppliers work with. In the long run, "breaking the links between the minerals trade and the conflict" is one necessary part of building up Congolese society, Pickles said.
This argument did not suffice for Rep. Mick Mulvaney (R-S.C.), a tea party sophomore who was outraged that Section 1502 existed in the first place. "It's absurd. We shouldn't even be here," he fumed, before turning to Pickles.
"Are the Congolese people better off because of Section 1502 of Dodd-Frank?" he demanded. "I hear what your defense is ... that proper implementation of Section 1502 has the potential to substantially improve socioeconomic conditions.
"I'll be perfectly candid with you. My 13-year-old triplets have the potential to improve the conditions in the Congo," Mulvaney said. "It doesn't mean they're going to, but they certainly have the potential." He did not elaborate on how his three teenagers could improve living conditions in the African nation.
But Mulvaney continued laying into Pickles. "What you're telling us is that we have to sit and wait. These gentlemen are telling us we're worse off," he said, gesturing to the three other witnesses. "So I have only one question. How long do we have to wait? If we come back in a year, will that be enough?"
Pickles kept her cool. "You don't have to wait," she said. "[The positive effects] have already started."
Mulvaney left the committee room soon after.

Support HuffPost
The Stakes Have Never Been Higher
Before You Go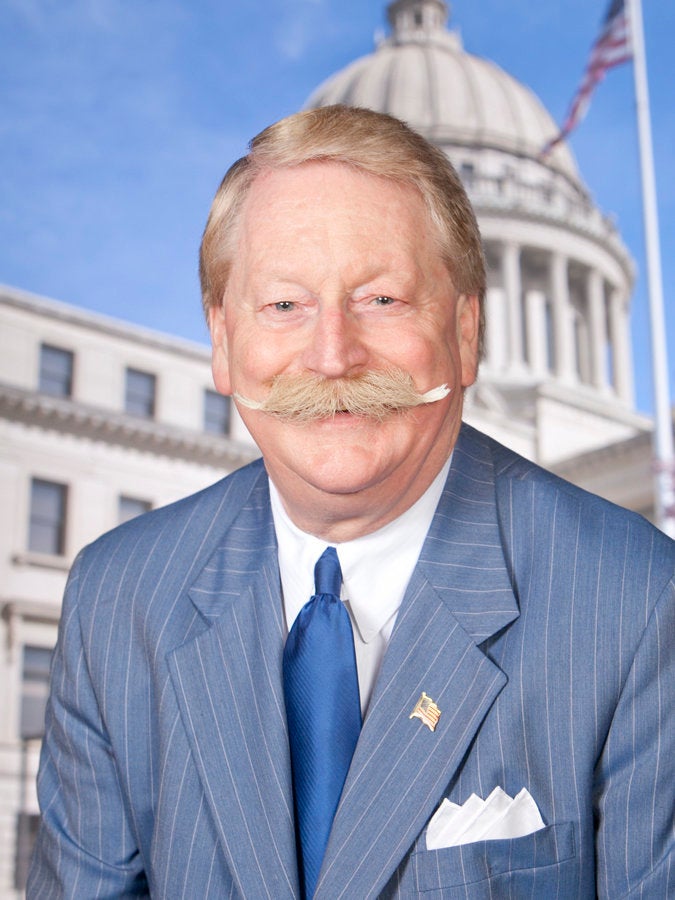 SAY WHAT?! The Strangest Bills Of 2013
Popular in the Community