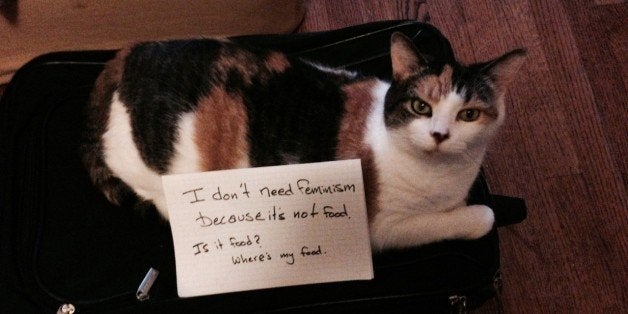 There have been numerous responses to the "Women Against Feminism" Tumblr, which features pictures of women holding signs that describe why they don't need feminism -- but this one definitely takes the cake.
"Confused Cats Against Feminism" brilliantly exposes just how misguided the idea that women don't need feminism is. The Tumblr features cats holding signs declaring "I don't need feminism because I can't eat it or shed on it," and "I don't need feminism because it's not food. Is it food? Where's my food."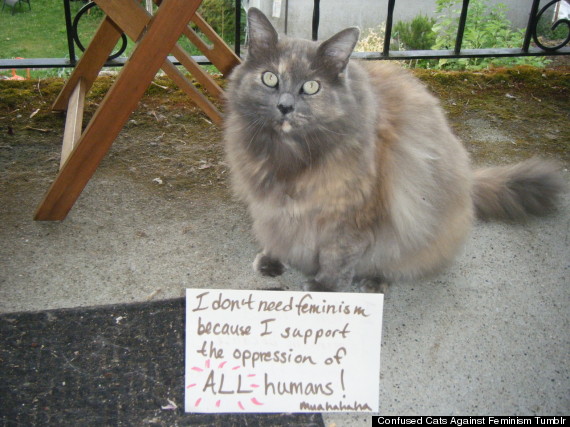 We're not totally prepared to forgive cats for turning up their tails at feminism, but we have to admit, their reasoning seems a bit more sound than their human counterparts'. After all, cats really can't eat gender equality.
"Hey, cats need a place where they can post pictures of themselves holding signs denouncing feminism for assorted weird reasons that don't seem to have anything to do with what feminism is actually about," wrote David Futrelle, the man behind the Tumblr page. If it means more cute kitties on the Internet, we'll support the catriarchy to the end.
Take a look at some of our favorite felines below: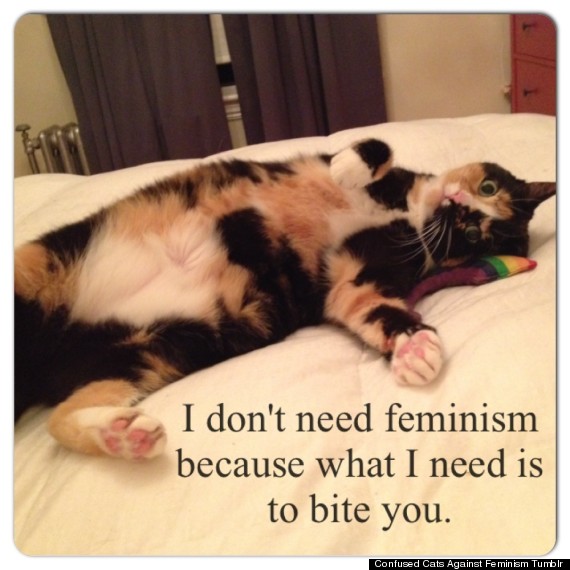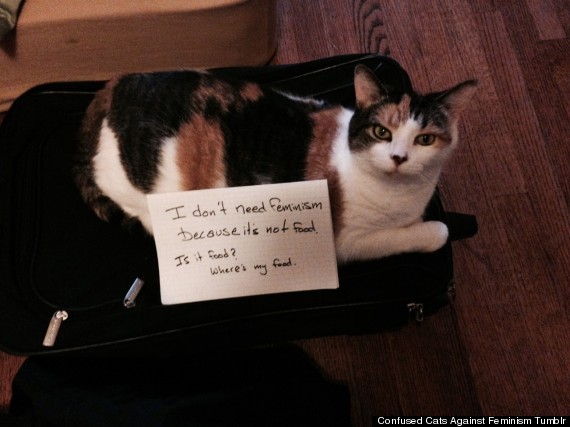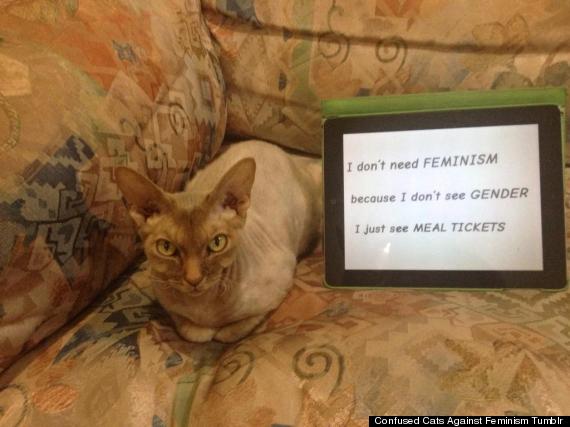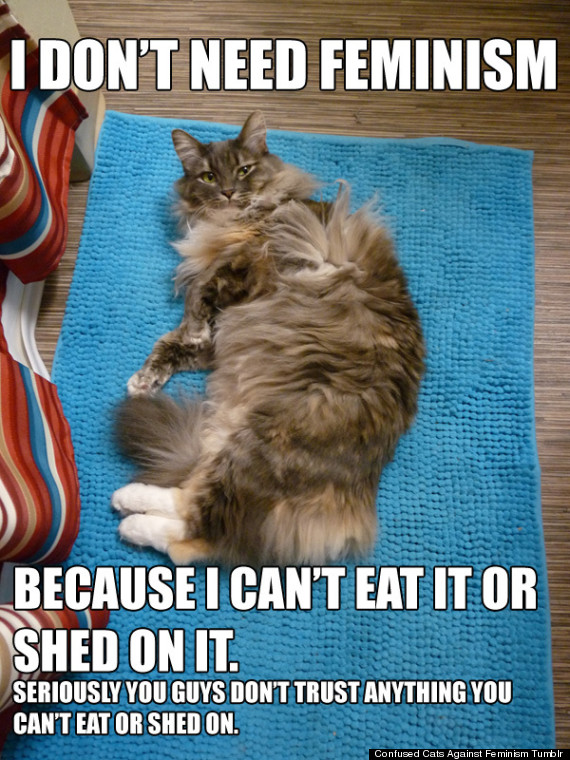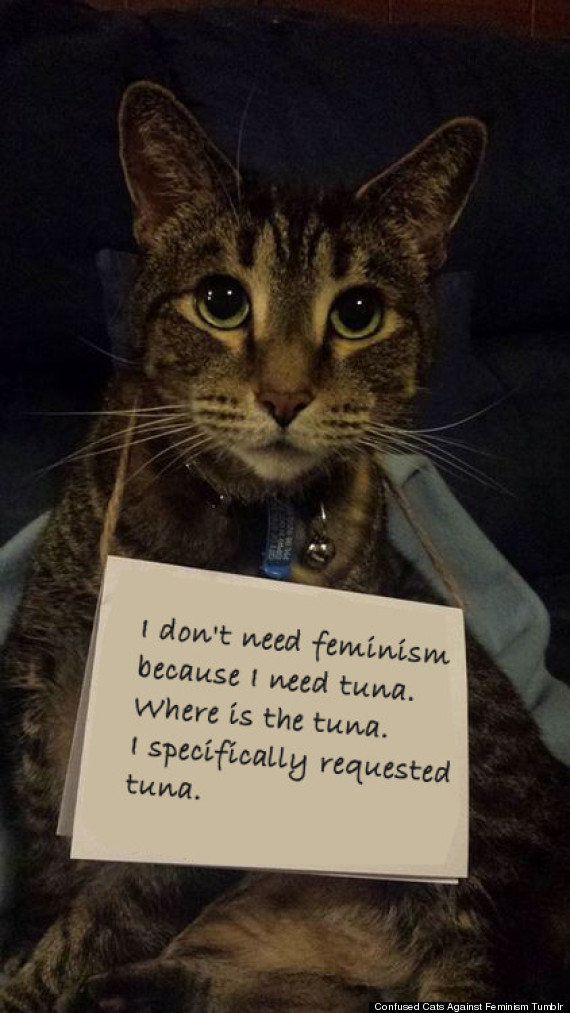 Related
Before You Go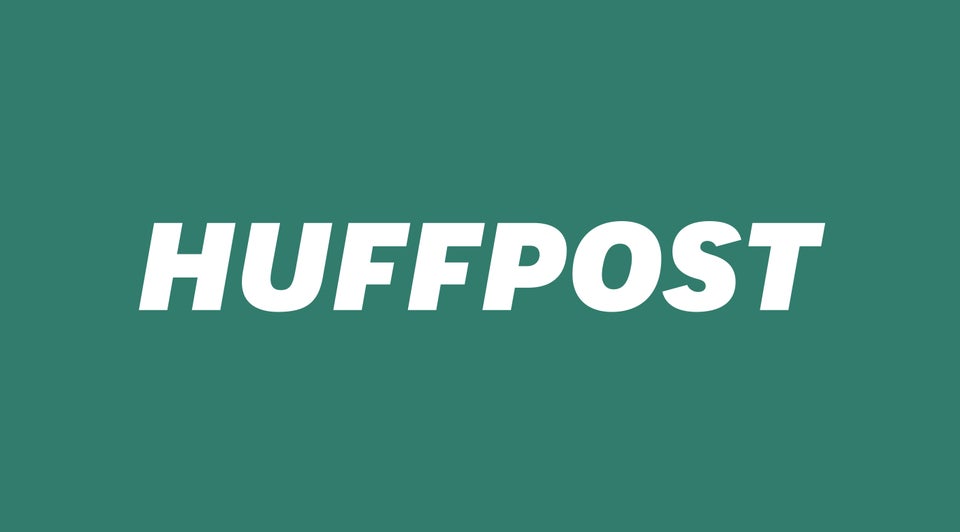 18 Funny Women You Should Be Following On Twitter
Popular in the Community