Human Rights Watch and a coalition of 36 international and human rights organizations today called upon Congolese authorities to investigate the abduction and "ill-treatment" of human rights defender, Sylvestre Bwira Kyahi. "Ill-treatment" verges on oxymoron since Bwira, a civil society president, was abducted by armed men in Congolese Army (FARDC) uniforms traveling in a private Jeep on August 24 in the Ndosho neighborhood of Goma, North Kivu Province. When he was found, Bwira was "visibly weak, his face was swollen, and his arms bore the marks of the ropes that he said were used to tie him during his detention," HRW says.
Bwira had been subject in recent months to intimidation and threats linked to his activities as a human rights defender. He had been in hiding since the end of July, after writing and signing an open letter addressed to Congolese President Joseph Kabila on July 30 that called for the withdrawal of all military and police units in Masisi territory consisting of former members of armed groups who had recently been integrated into the Congolese army and police.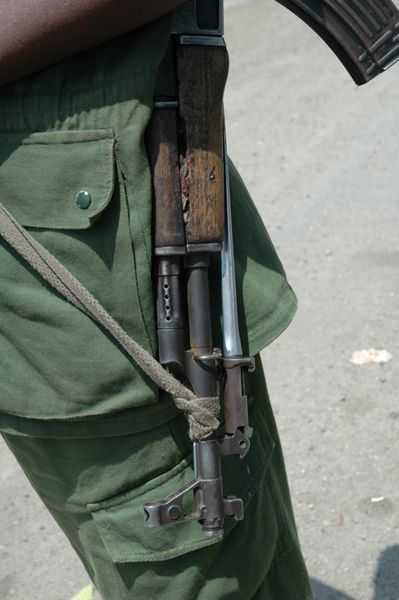 North Kivu Copyright: G. Nienaber
Bwira also denounced recent abuses by the troops of General Bosco Ntaganda, who is wanted under an international arrest warrant issued by the International Criminal Court (ICC). Ntaganda, a former commander of the National Congress for the Defense of the People (Congrès national pour la défense du peuple, CNDP), a rebel group, is now a general in the Congolese army.
Ntaganda AKA "the Terminator," remains in command of troops in eastern Congo, despite an outstanding 2006 ICC arrest warrant. Ntaganda is accused of forcibly conscripting child soldiers in and around Ituri.
For years there has been an increase in attacks on human rights defenders and journalists in DRC. HRW charges the killings of several journalists and leaders of human rights associations - including Bruno Koko Cirambiza, Didace Namujimbo, Serge Maheshe, and Pascal Kabungulu Kibembi - remain unpunished, largely due to the failure of civilian and military prosecutors to pursue vigorous impartial investigations and a clear lack of political will.
Well, we have been publishing these names here, and one cannot believe that Secretary of State Hillary Clinton is not aware of this, and why she has been silent leaves room for a lot of questions. The killing of Serge Maheshe is personal--I met him briefly while I was working in DRC under a MONUC (United Nations) press badge.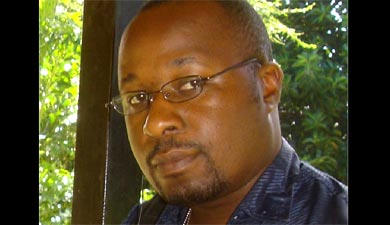 Radio Okapi Journalist Serge Maheshe Murdered in DRC June 2007
The United States continues to prop up the governments of Paul Kagame in Rwanda and Joseph Kabila in DRC. Kagame has threatened to pull out his support of UN forces in Darfur because in a leaked United Nations report the Rwandan army, along with Congolese rebel allies, have been accused of committing possible genocide. The U.N.'s Human Rights Commission's draft document has angered Kagame, who is now threatening to end all cooperation with the U.N. if the report is published.
Rwanda and DRC have enough blood on their hands to rival the oil dumped into the Gulf of Mexico, but oil is more valuable than blood and we only have to look to the oil and gas reserves in the Great Lakes region to get an idea of why human life is worthless.
Over 200 women and children were raped in Walikale DRC by "rebel armies" in recent months, and journalists, human rights workers and aid worked continue to be killed, tortured and abused by the Congolese army. Today, the United Nations Security Council "strongly condemned" the attacks.
More wringing of the hands. More sound, more fury--signifying nothing.
Listen to Laurent Nkunda condemning the brutality and corruption of the Kabila government. Days later he was abducted by Rwanda and is still being held under house arrest.
The United Sates and the British government stood by in January 2009 when "The Terminator" Ntaganda staged a coup d etat with the help of Paul Kagame to capture Nkunda, the only person with a shot of defeating Kabila. We were in-country interviewing Nkunda at the time, and while we were talking with him, the BBC was broadcasting that he was captured. It was clearly not the case, the BBC should have egg on its face, as well as censure, for that one, but no one has looked into how or why those premature reports were being broadcast in Goma, DRC. In a sense, the BBC aided and abetted the coup.
While today, human rights groups called on Congolese authorities to act urgently to bring to justice those responsible for human rights violations and to ensure protection for Bwira and other Congolese human rights defenders, it won't do anything to change the status quo.
This is an exercise in futility, however politically correct it is to request that Kabila do something to end the bloodshed in DRC, when his army has been perpetrating much of it and looking the other way while Bosco forms unholy alliances with rebel armies in eastern DRC.
The United States has strategic and mining interests in DRC and until the American people wake up and demand that our government do something to actually promote human rights in the Great Lakes Region, we can expect more of the same and press release after press release from Human Rights organizations will swarm foreign news desks like so many hyenas after the kill.
REAL LIFE. REAL NEWS. REAL VOICES.
Help us tell more of the stories that matter from voices that too often remain unheard.