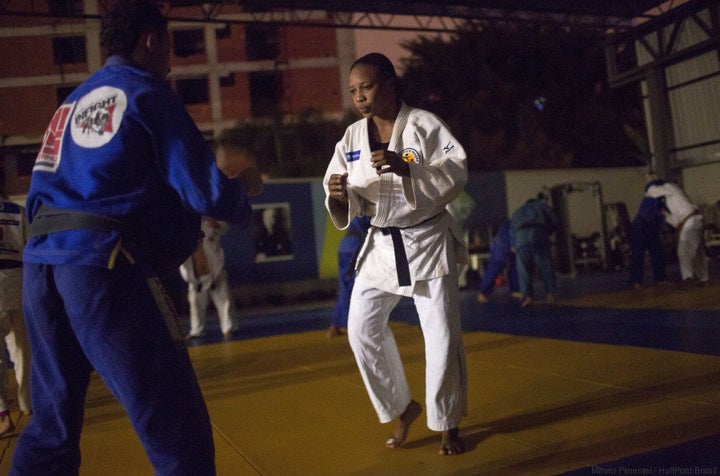 Yolande Mabika was "shaking all over" as she waited for her name to be announced as part of the team of refugees chosen to compete in the 2016 Rio Olympics.
For Mabika, a 28-year-old Congolese judoka, competing in the Olympics is a great honor. "Competing in the Olympics will a send a message to the world," she tells HuffPost Brazil. "It is a life-defining moment for every athlete. It is something that will go down in history, I will never forget it."   
"I've never heard of refugees competing in the Olympics," says Mabika, with a tone equal parts confident and nervous.
The International Olympic Committee announced late last week the names of 10 refugees who will form the first-ever Refugee Olympic Athletes team. Also on the team are a second judoka from the Democratic Republic of Congo, two Syrian swimmers, a marathoner from Ethiopia and five runners from South Sudan.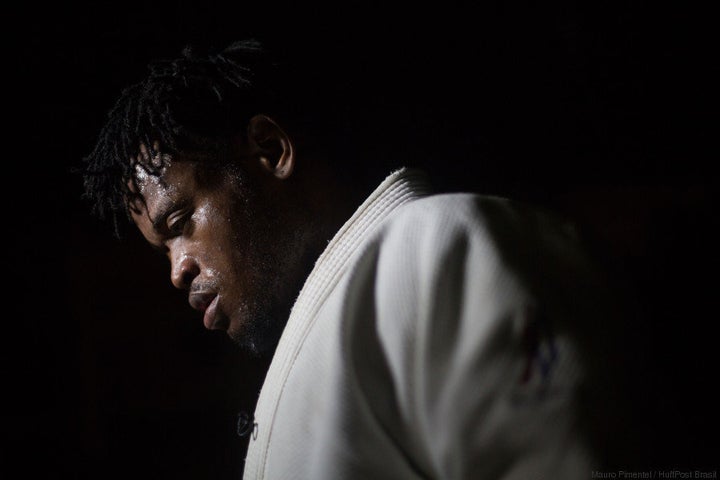 More people than ever before are being forced to flee war and persecution -- in 2015, the UN refugee agency said that 59.5 million people were displaced worldwide. The participation of refugees in the 2016 Olympics "is a tribute to the courage and perseverance of all refugees in overcoming adversity and building a better future for themselves and their families," UN High Commissioner for Refugees Filippo Grandi said.
Mabika was separated from her parents as a child. She remembers being picked up by a helicopter and transported from the eastern part of the country to the capital, Kinshasa. She discovered judo at the center for displaced children she lived in, and went on to compete in various tournaments. 
Yolande Mabika and the other Congolese judoka on the team, 24 year-old Popole Misenga, first came to Brazil in 2013 to participate in the World Judo Championship, and decided to try to rebuild their lives in the country.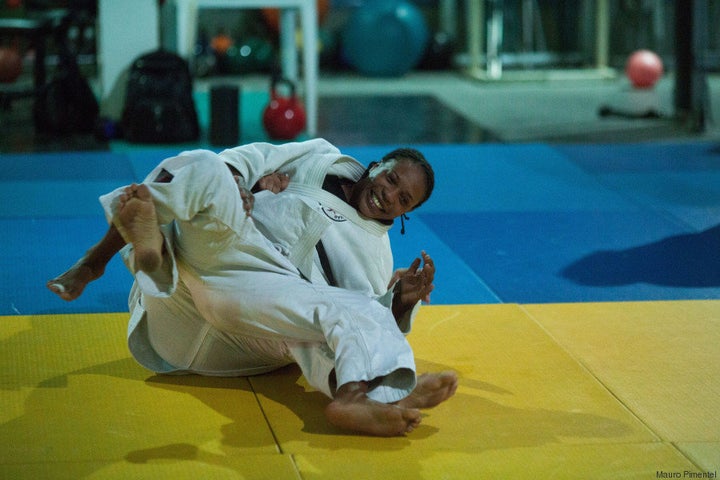 Mabika says she felt she had no choice but to seek asylum. "I am here to change and improve my life," she told HuffPost Brazil.
When she first arrived in Brazil, Mabika struggled. "I suffered a lot. I slept on the streets, I had nothing to eat and I didn't speak the language," she recalls. "I spent two years sleeping in people's homes and endured very hard conditions."
Things started to look up for Mabika when she enrolled in classes at the Instituto Reação, an NGO established in Rio de Janeiro in 2003 by former Brazilian Olympic judoka Flavio Canto to promote social inclusion through sports.
Mabika and Misenga both received special attention from 73-year-old Geraldo Bernardes, one of the most prominent judokas in the history of Brazil, who participated in four Olympic Games and trained several Olympic medalists.
Training at Instituto Reação and having the chance to compete in the Olympics has restored Mabika's confidence in the future. "I feel very confident. God will change my life," Mabika says. "I want to forget the suffering a little, I want to empty my head of sad thoughts."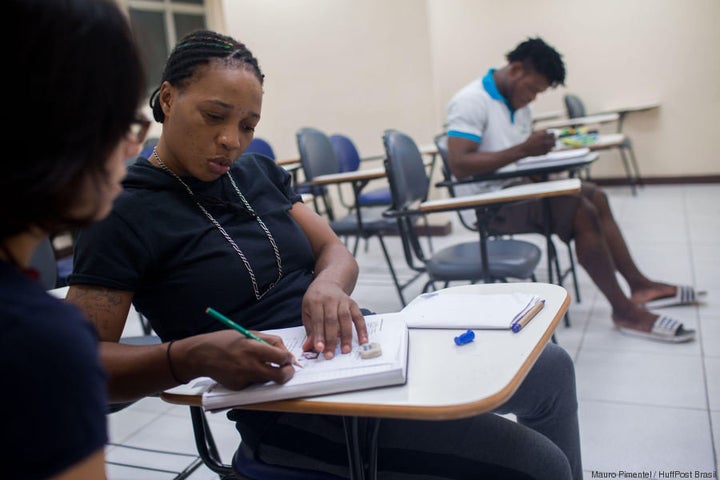 The Congolese judokas are also taking Portuguese classes at the Estácio University in Rio.
"You can't stop being ambitious. Everyone has more to learn and to do in the future," Mabika says. "You don't stop doing things just because you are a refugee."
Misenga says that the decision by the Olympic Committee to invite refugees to compete should be emulated elsewhere. "People should imitate this initiative in order to try and save people and feel what the refugees are feeling," he tells HuffPost Brazil.
Mabika admits she wishes her family could see her success up close. "Athletes' families are by their sides. Where is mine?"
But she is determined not to let the distance deter her. "I will incorporate some of my family's energy and fight with God's natural strength."
This post originally appeared on HuffPost Brazil and has been translated into English and edited for clarity.
For more Olympic coverage:
Calling all HuffPost superfans!
Sign up for membership to become a founding member and help shape HuffPost's next chapter